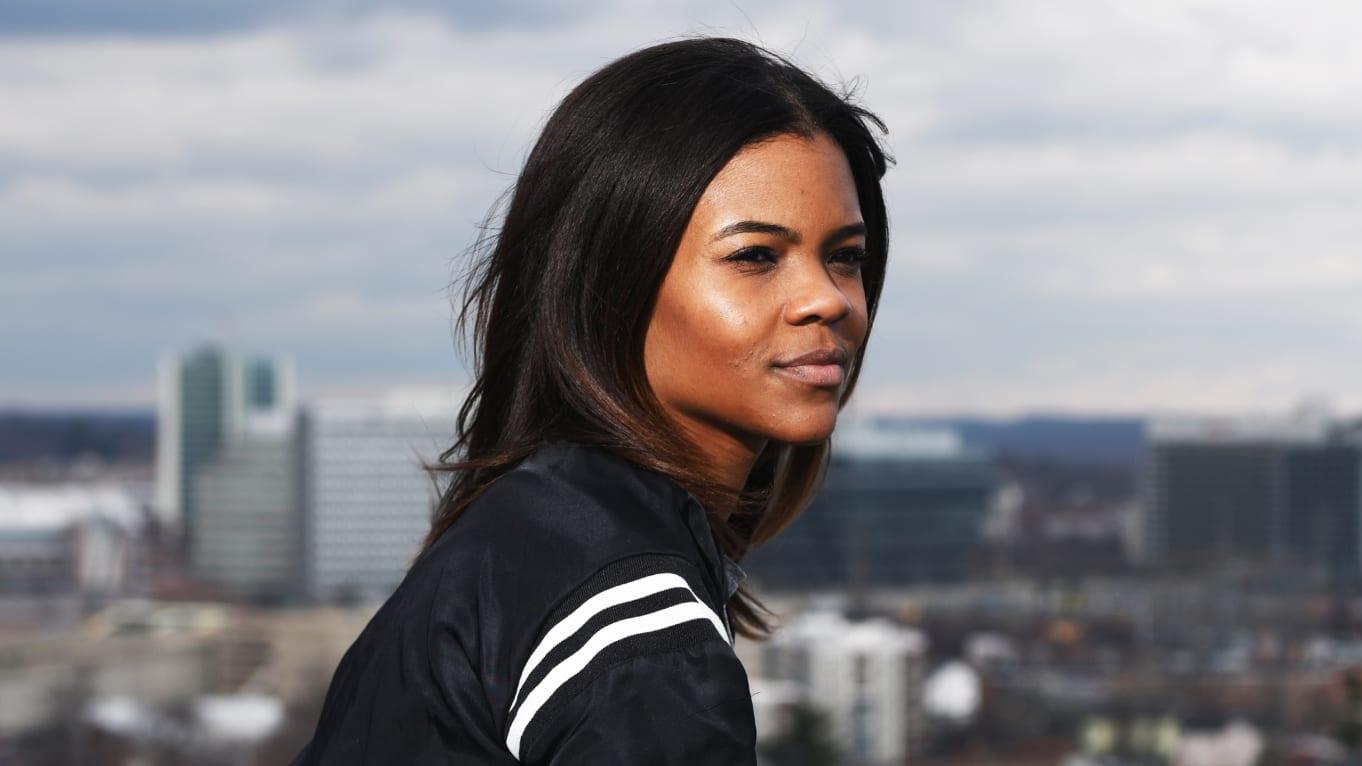 Candace Owens Believes The Left Is The Enemy
By Jamie Rollo

Jun. 24 2019, Published 11:17 p.m. ET
Candace Owens, a political commentator and activist, has been under fire for her conservative views on topics from welfare, racism, the Democratic party, and feminism. She has become known for her movement, #BLEXIT, where she encourages the black community to turn away from "leftist" mindsets as the left is the one victimizing them, keeping them from growing. Here's a list of some of her most controversial quotes.
On the Black Lives Matter Movement:
Shared on her Twitter account, Owens did an interview where she shamed the Black Lives Matter movement saying that it is swaying black American constituents. She states, "I would never deny a horrific event, but what I'm going to deny is your right to manipulate my emotions… In most circumstances these events are anomalies."
Article continues below advertisement
On the Black Community in General:
Owens in the stance that the Democratic left are inherently against black communities, marginalizing them by making them feel victimized by the political machine. She even says that Ava DuVernay's When They See Us was a political tool. She wrote on Twitter, "How foolish do you have to be to believe that the Central Park 5 case is suddenly being unearthed and glamorized because people care about justice? WAKE UP, BLACK AMERICA! Millions of dollars are being spent to emotionally manipulate us ahead of an election cycle – AGAIN."
Her website, blexit.com, is the home-base for her movement urging black communities to see that the left is against them. It includes articles about how people like Lyndon B. Johnson and Planned Parenthood founder, Margaret Sanger, have been marginalizing black communities.
Article continues below advertisement
On Sanctuary Cities
Owens believes that Sanctuary Cities are racist because they take jobs away from the communities living there. She quoted a woman ranting in a video, "The black community has literally been destroyed by RACIST illegal immigration. When black people commit a crime they get [three] strikes. When illegal aliens commit crimes they get amnesty and benefits."
On Feminism
Overall, Owens believes that feminism and feminist ideals are pushed onto the public to push their agenda, oftentimes using the term "brainwashing." One of them being the so-called attack of the family unit, which she said prevented her from having a family of her own. In an interview with Blaze TV she stated, "Murder is not healthcare… You can't come out of the public school system and not be pro-choice because they teach it to you like you're deciding whether or not you wanna wear black boots or brown boots."
Article continues below advertisement
She also has a stance that trans rights are affecting the rights of women. On her podcast, The Candace Owens Show, she brought up the example of track runner Craig Telfer, who is now Cece Telfer ("still a MAN"), was ranked number one among "hard-working, biological women." In other facets, such as bathroom use and prisons, she feels it endangers women born women.