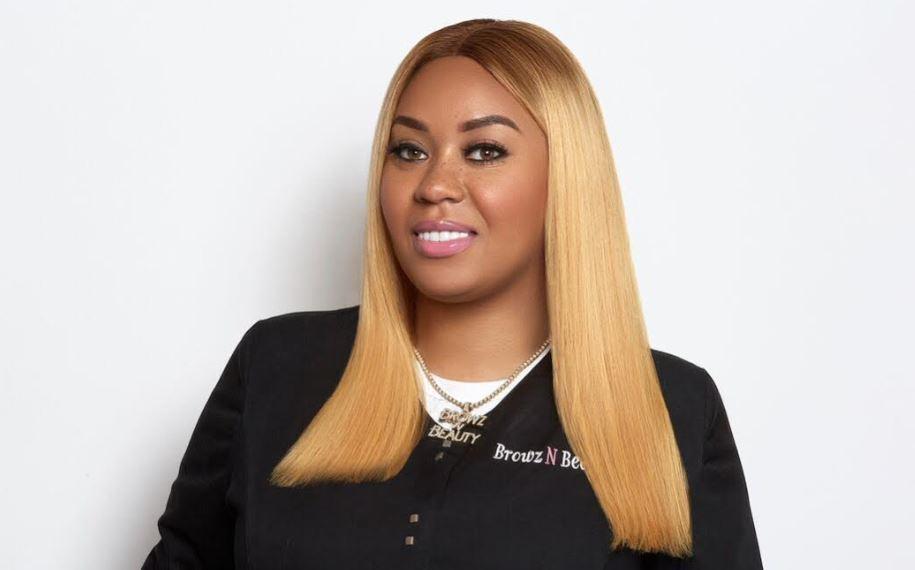 Meet Millionaire Beauty Mogul Alexis Parks of Browz-N-Beauty
By Jamie Rollo

Mar. 4 2020, Updated 5:14 p.m. ET
Alexis Parks, owner of Vanity Hair Studios and Browz-N-Beauty in Atlanta, truly embodies the city's entrepreneurial spirit. Taking out zero business loans, Parks was able to grow her businesses into multi-million dollar operations. How did she do it? The answer is sheer hard work and sweat equity. "If you wanna get ahead, a nine to five will never get you ahead. I worked nine to nine somedays, almost most days," she explained. "A lot of people now look for fast success and you know, thinking everything is just going to come to them fast. But everything that comes fast don't last."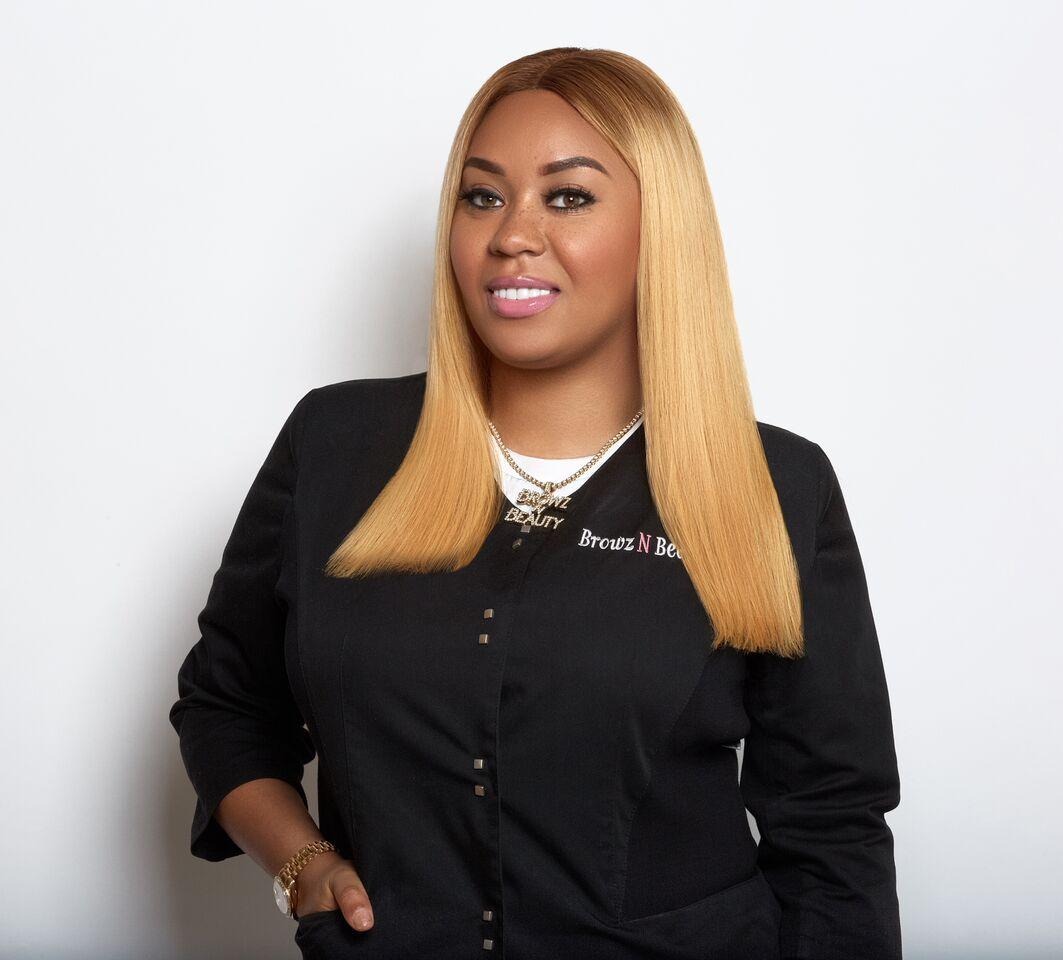 Before embarking on her first big business venture, Vanity Hair Studios, Parks was working as a waitress. She was putting in the hours and soon found that makeup and beauty were her passion. From there, she earned her professional makeup certification and landed her first job in a mall kiosk servicing walk-in clientele and inevitably building her client base. She then opened up her own booth and soon her own kiosk. After a year of building client relationships and saving money, Parks was able to open her own salon.
Article continues below advertisement
"It started off as 10 stylists working with me and now it's up to 30 employees working with me," she explained. "So it's been a great success." While owning and operating Vanity Hair Studios, Parks piqued interest in the permanent makeup trend. At the time, not many makeup artists were providing the service. Seeing an opportunity to offer a unique yet highly demanded service, she set out to Los Angeles to learn the technique herself. Parks began taking permanent makeup clients along with running Vanity Hair Studios, becoming the first woman in Atlanta to offer microblading. Once those clients started growing, she knew she had to find a separate space for her permanent makeup clients, thus Browz-N-Beauty was born.
"I got my own studio and I stopped completely doing regular makeup and just stuck to permanent makeup," Parks explained. "Now it wasn't always busy, but I stayed positive, I believed in God, and then everything fell into place."
Article continues below advertisement
Browz-N-Beauty offers a variety of services including microblading, permanent eyeliner, permanent cover up for stretch marks, scars and burns, facials, permanent lip makeup, body contouring, body wraps, teeth whitening, and most interestingly, areola reconstruction. "The areola reconstruction is for clients that either had their breasts removed due to breast cancer or even clients that had breast implants and they got an infection," explained Parks. "What we do is a technique with micropigmentation, which is a permanent makeup machine, and we chose the color that best matches the client's skin tone, and we create them an areola."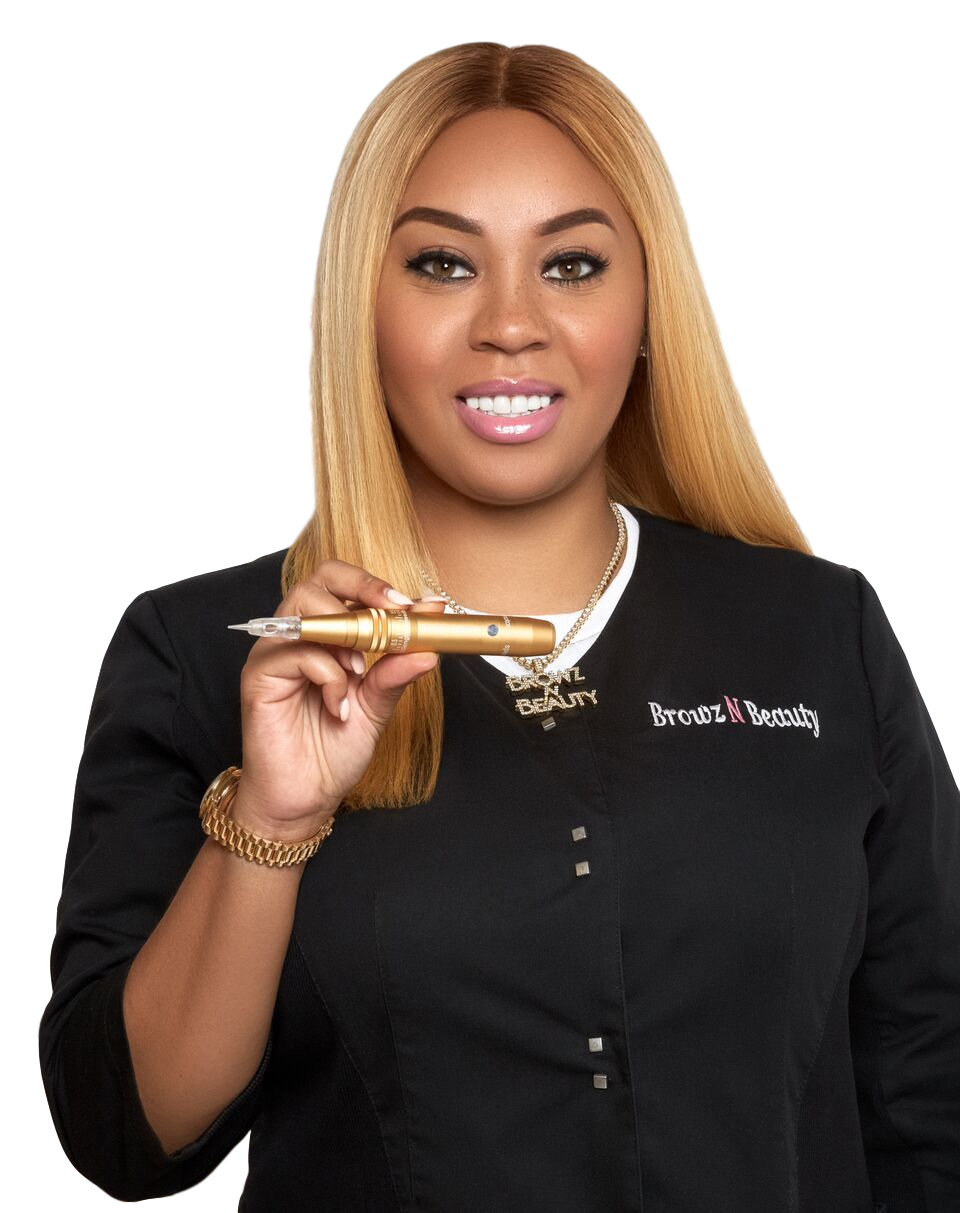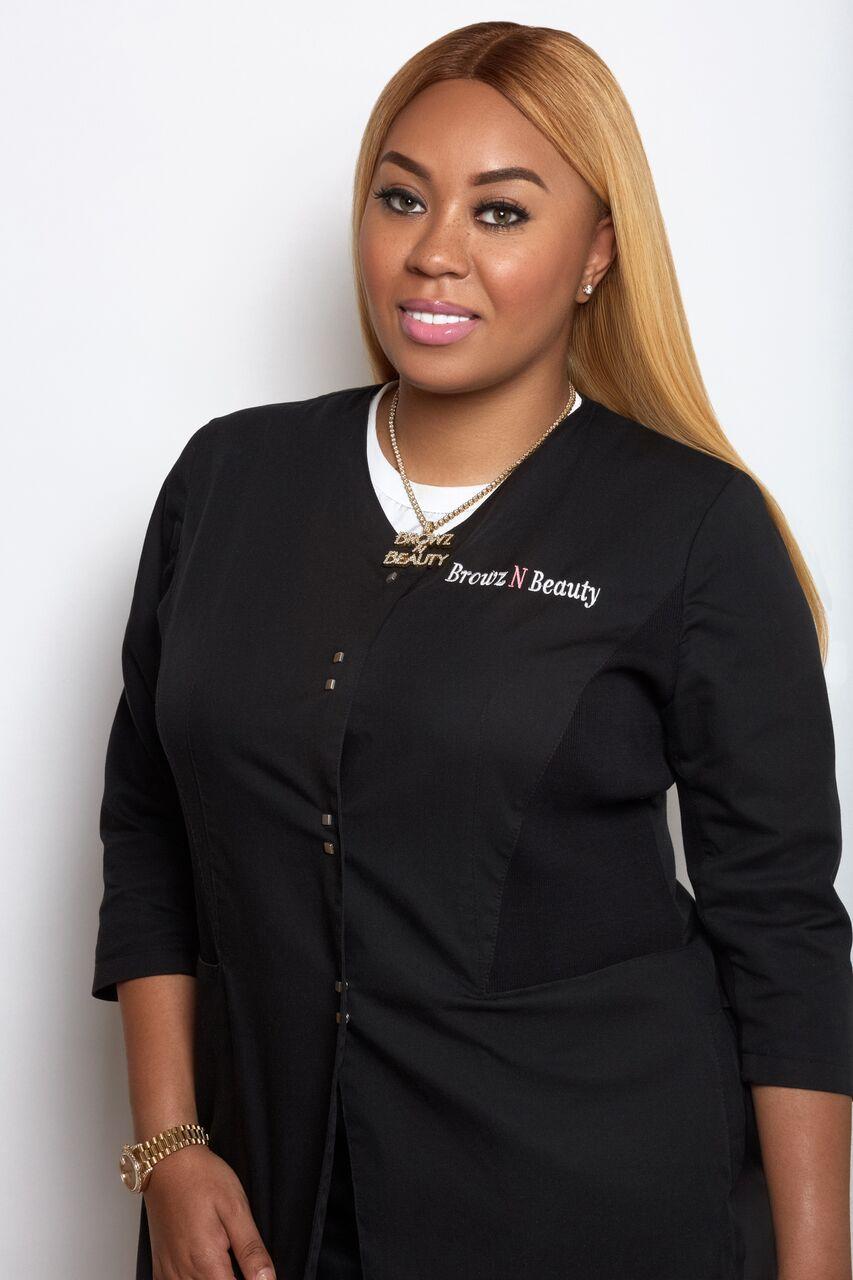 Article continues below advertisement
Being the first permanent makeup studio in Atlanta of course gave Browz-N-Beauty a leg up in the beauty industry. But what is interesting about Parks's story, however, was how she was able to grow her brand using the most ideal, practical marketing techniques suited to the digital age.
"A lot of my following comes from word-of-mouth and the celebrity clientele that I had," she said. "What I did was I reached out to a lot of Love & Hip Hop stars and I gave them the opportunity to give them the service in exchange for promotion [and] shoutouts." It took two celebrity clients, Mamma Dee and Kimbella from Love & Hip Hop, to truly elevate her company to the next level. After both of the reality stars posted Parks's work to their social medias, a wealth of different celebrities began seeking Browz-N-Beauty's services and built their following.
Article continues below advertisement
The popularity of the facility also led to numerous makeup and esthetician students across the Atlanta area and beyond seeking Parks's wisdom. "I was the first one doing the procedure and I started receiving emails daily. I got up to like 2,000 emails a week coming in asking me if I could train or when I was gonna start training because nobody was offering training here," she retold. After seeing the demand, Parks held small classes with three or so students. Once she saw that it was successful and that she was able to teach others her permanent makeup technique, she saw an opportunity to expand on that. "I kept offering classes from then on, and then I started doing popups in other states," she added.
Parks noticed that her classes grew from 15 to 20 students to 20 to 30 students. Occasionally she would host seminars that had up to 100 students. "I realized I needed something bigger," and that something bigger was a new space where she could build her dream of creating the PMU Institute. "I knew that was my dream. That was what I wanted because there is not one in Atlanta, Georgia," Parks explained. "I'm shooting for March now to be the grand opening of my facility."
Article continues below advertisement
She has been working closely with contractors to create the new facility which would house Browz-N-Beauty along with the institute. She plans to aid her students by allowing them to obtain walk-in clientele, creating an opportunity to grow their own businesses just like she had in the mall kiosk not too long ago. And, aside from teaching her perfected permanent makeup techniques, Parks is looking into bringing esthetician programs into her institute as there aren't many schools for that in Atlanta.
Currently, Parks is on the road sharing her permanent makeup prowess. After offering classes in her home city of Atlanta, she is moving onto teaching in Dallas, Chicago, the DMV area, New York, and the Bay Area in California. The three-day courses offer a wealth of knowledge in permanent makeup and safety. "What you'll learn in mapping of brows, waxing, the brow tinting, the brow arching. You'll also learn the ombre brows and the microblading technique," Parks explained. "You'll get to work hands-on on live models. You'll learn bloodborne pathogens, CPR, anf first aid because all of that is required."
Article continues below advertisement
On top of running Vanity Hair Studios and Browz-N-Beauty, Parks also runs an online boutique called Alexis's Attic. She took notice in her clients constantly complimenting her outfits and asking her where she got certain pieces, and decided to turn that into a new business venture. Currently, Parks is working on creating a storefront within her salon so her clients can shop onsite. On top of that, Parks also owns a few properties in the Atlanta area and is a dedicated mother. How does one balance it all? "It's really hard, but what I do is I make compromises," Parks explained. "I do make sure I get off work in time to make all of his basketball games and basketball practices and football games." In the summertime, she also makes sure to plan some excursions for her son while she's on tour. "I always find something to do with him in the summertime. So he's always with me then as well."
2020 has a lot in store for this all-around lady boss. Currently, Parks is continuing to grow her brand and her companies, and even has plans to open more Browz-N-Beauty locations including one in the Big Apple. "I wanna be like global with Browz-N-Beauty," she proclaimed. "I wanna put another location in New York because New York is our most popular state."