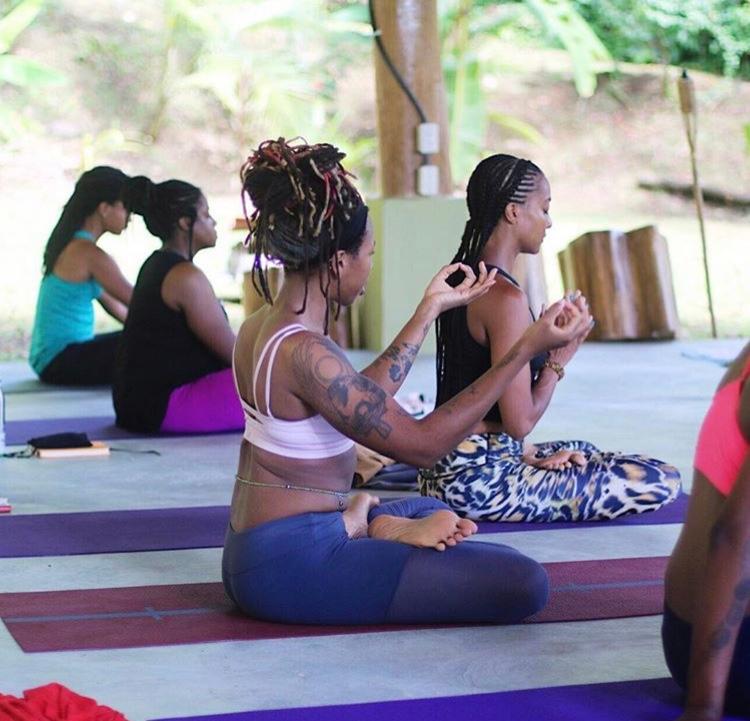 Brooklyn Native Satya Brings Healing To Women With The Women Of Color Healing Retreat
By Mara

Jan. 7 2019, Updated 10:16 p.m. ET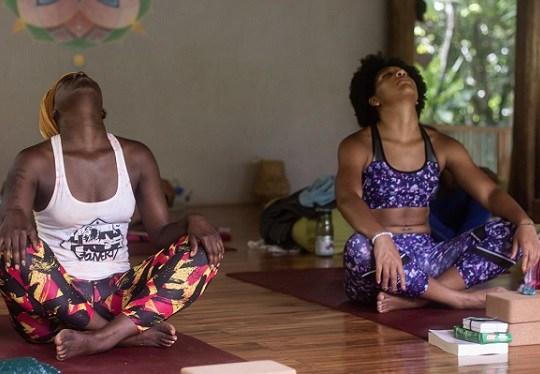 The pressure to be a perfect mom, good friend, accomplished career woman and accommodating wife or girlfriend can be overwhelming. It is vital for each one of us to make self-care a high priority. Whether it's yoga, meditation, spa days or simply a half hour of alone time, engaging in activities aimed at maintaining your mental health is of paramount importance, particularly for women of color.

ON WHAT WOMEN CAN EXPECT TO TAKE AWAY FROM WOMEN OF COLOR HEALING RETREATS:
The women that attend the retreats can expect to take away a complete understanding of what holistic wellness and self-care is. Holistic self-care allows black women to focus on their wellness, through ancestral tools like yoga, meditation, plant-based living, decolonizing. Each oft these methods are scientifically known to heal, therefore the women go home with tools on how to have healthier life styles. The women focus on unlearning and decolonizing throughout the retreat because healing begins in the self. Before we can heal the world , we must start with ourselves by recognizing the conditioned mind. Only when we accept that we were taught to loathe ourselves, can we undo the damage of the colonial systems that hold us hostage in everyday life. No one in the world should be ashamed of this process. Unlearning is a natural journey that can take a life time but is achievable with intense self-care.
Article continues below advertisement
ON THE CURRENT NEED FOR WOMEN OF COLOR HEALING RETREATS:
Black people have been faced with systemic racism for generations– none of this is new. Our ancestors dealt with race-based mistreatment; today, we are combating racial injustices as well. This is a pattern. The current social and political climate may now be under a microscope for some, but the reality is that these microaggressions and overt acts of racism create, and contribute to, generational trauma. Logically, the impact of these acts can only be alleviated through generational healing. The time for black women to take control over their lives and their wellness needed to take place yesterday. Holistic wellness truly is the key to healing ourselves and our communities.
ON WHY SHE STARTED THE WOMEN OF COLOR RETREATS:
Leaving the United States changed my life, and I wanted black women to experience what it would be like to travel or live outside of the United States. Wellness and holistic living is part of my life style and allows me to have a healthy life filled with holistic wellness and I wanted to share this with black women on a larger scale because when we heal ourselves, we heal our communities.
ON WHY SHE CHOSE COSTA RICA:
I like to think that Costa Rica chose me! Costa Rica is one the most peaceful countries in the world, and I enjoyed how easy it was to navigate as opposed to other countries. I also really appreciated that there are so many black people living in Costa Rica than in most countries in Central America.
ON HOW YOU CAN OBTAIN FINANCIAL ASSISTANCE TO ATTEND A RETREAT:
Article continues below advertisement
Yes! We actually offer a sponsorship application for those who would like to attend the retreat, but may not be able to afford the costs. For those at home seeking peace and healing, try Yoga! Yoga is one of the most intelligent tools passed onto us by our ancestors. Practicing yoga calms and stabilizes the nervous system, decreasing the problematic symptoms associated with stress. It is important to note that culturally, the practice of yoga is much deeper than how it's being represented today. I recommend that black women everywhere do yoga, whether it's from home, at your workplace, in a yoga studio, or in nature with a group of friends. A consistent yoga practice has the ability heal depression, anxiety and many other issues. Yoga is self-love!