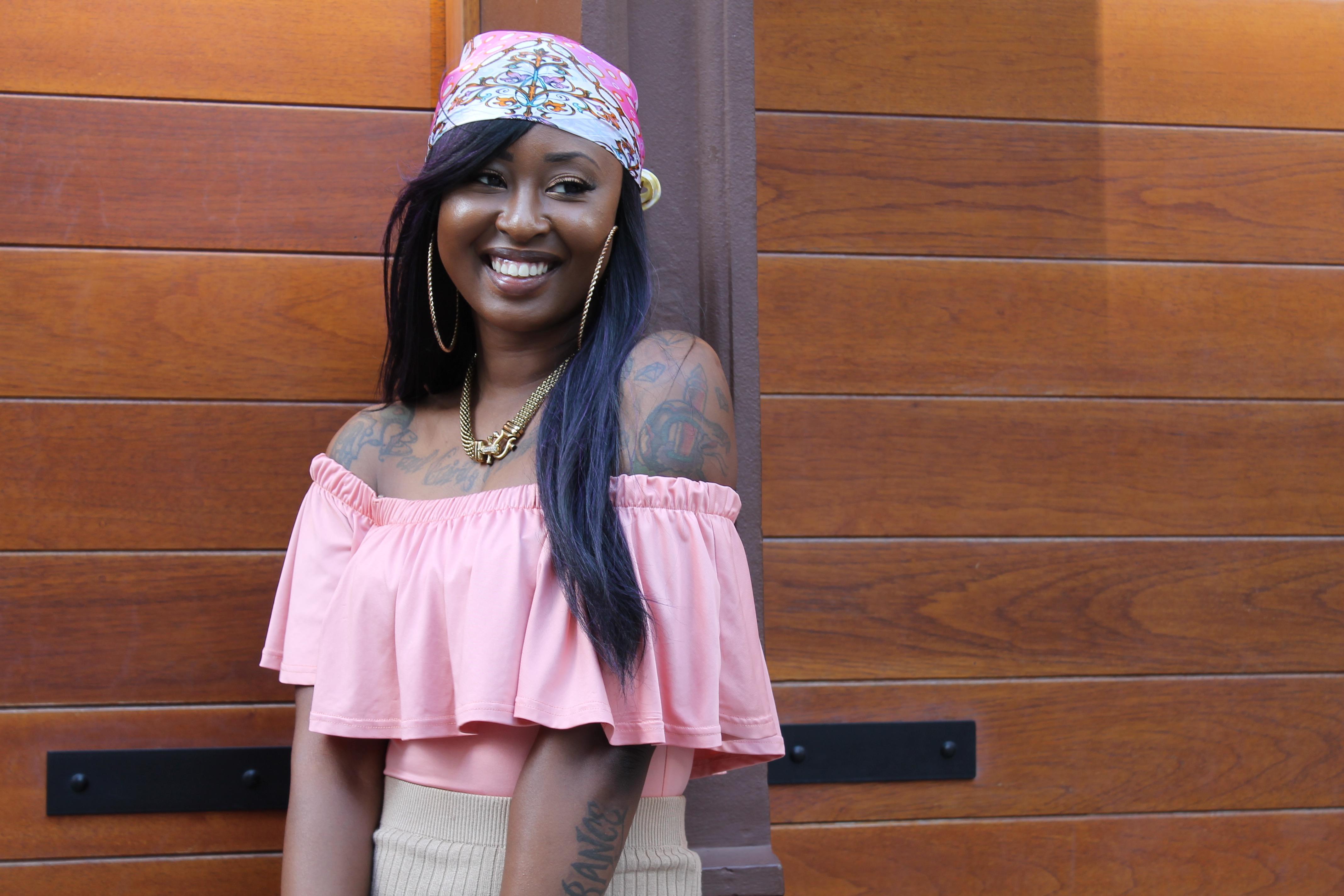 Girls Who Hustle: Streetsy Baptiste
By Rhamer Bernardez

Aug. 1 2017, Updated 4:22 a.m. ET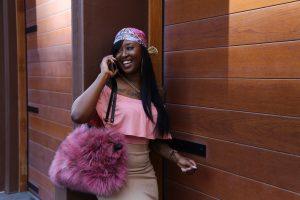 She's a Brooklyn babe who hustles hard and encourages women of our generation to do the same! Streetsy Baptiste is the executive producer of the show, Pieces Series, which sheds light on women who commit credit card fraud. A controversial issue that many people talk about has become a successful YouTube series that Baptiste created alongside her husband. As the executive producer, she has pitched the show to major online streaming networks and TV networks such as HBO and Netflix and will not stop until she is picked up by a major network. With her uncompromising ambition we have no doubt that it's only a matter of time!
Bombshell had the opportunity to sit down and talk to the executive producer at her "Girls Night In" event, where she brought women from all aspects of the Entertainment Industry into an intimate setting to give an insight on what it takes to make it in the Entertainment Business!
Here's what she had to say about her journey in the business thus far!
Article continues below advertisement
How did you get started in TV and media?
Streetsy: Well, my last project , Pieces Series, I shared the idea with my husband and we just did it! He was already into film and I also had a background in film and TV from going to school for broadcasting. My dad was into film also so it was something I always had been exposed to. It was really second nature to start this project with my husband.
And you are the executive producer along with him?
Streetsy: He's the director and films cinematography. I'm the executive producer by myself.
Article continues below advertisement
When we saw that the show was about women who commit credit card fraud, it struck us as a unique concept. How did you come up with the idea of the show?
Streetsy: It was a combination of different things. First, a lot of web series that are out are about men being the bosses, being the lead roles, and the girls are being the sidekicks, or the girls are whoever they're sleeping with. It was really important to me to show women who are being the boss! Credit card fraud was the topic that everybody was talking about. It's all over TV, all over social media…… We were like, "Yea they're gonna go crazy for this, let's do it," because it's going to get people talking!
Did you know anyone that committed credit card fraud?
Streetsy: Yes! Omg. I'm from Brooklyn. That's just something a lot of people do. I've heard so many stories. I think I knew enough stories on top of binge watching a bunch of crazy mob shows. We watched The Wire, and we did a lot of different research to see how we can make stories and twist story lines to make it fit with women.
Article continues below advertisement
What's the craziest story that you've heard so far?
Streetsy: There are so many stories…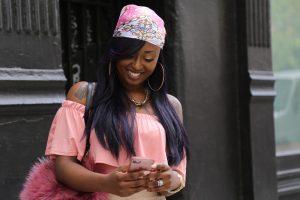 Article continues below advertisement
Craziest one. Where you said, "No, that did not happen!"
Streetsy: I don't want to incriminate anyone! *laughs*
That's true! But the women you portray in the series, that's their life! That's their hustle, that's how they make their money and put food on the table. Did you ever have any doubts when creating the web series to portray these type of women?
Streetsy: Yes, my first thought was that people would think we're snitching! (lol) but it's nothing like that. We're just telling a story about something that is really happening and people are well aware of it.
Article continues below advertisement
You always talk about your "hustle" and your "goal". You always encourage women to find their "hustle" to achieve their goal. When did you realize that was essential in life?
Streetsy: I realized that a lot of people do things "in the moment" or because they see other people doing it. They don't really do things because they have an ultimate goal in the future. Even with Pieces, women that are scamming, a lot of them are doing it for bags. Dancers now are stripping in the club or bar-tending and it's like, "Are you doing it for new shoes and weave or is it a goal?" So that's where it came from, and then it just manifested in life. You should have set goals. I believe in the law of attraction, and I believe in just putting things in the universe! You're supposed to put that out there and if you don't have any, you're just living to live. Everyday is just blowing by. That's why I'm really focused on goals, goals, goals!!! That's what I talk about all the time!
What are your goals now moving forward as the executive producer of the show?
Streetsy: Right now, we are talking to different production companies. The goal is to be picked up by a major network but of course everything takes time. We've packaged everything correctly and I know it's only a matter of time before that major deal comes!
Check out the Pieces Series on YouTube and follow Streetsy Baptiste on Instagram to keep up with her latest work!
& check out a little behind the scenes from her " Girls Night In Pajama Party Panel" Below!