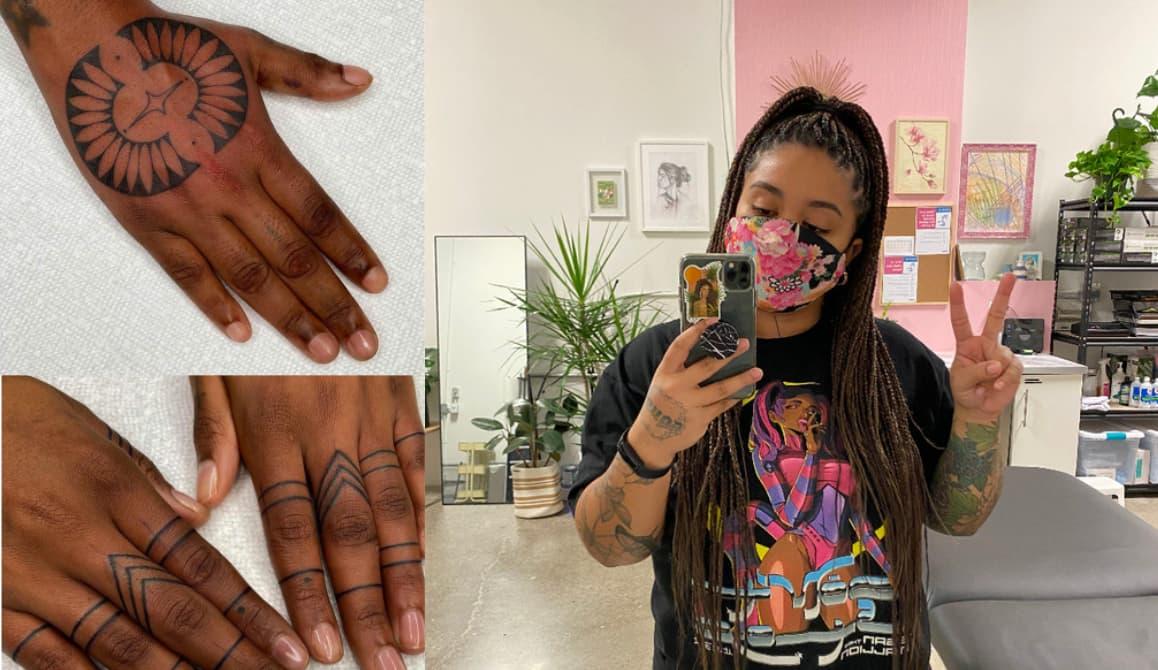 Meet Tattoo Artist Brittany Randell
By Talia Leacock

Mar. 18 2021, Updated 1:53 p.m. ET
Brittany Randell's passion for tattoos is undeniable. It's obvious when you see the tapestry that covers her skin. Randell got her first tattoo at 15, and over the past 14 years, she's continued to add to her beautiful collection of body art. But of all of Randell's tattoo, the one that strikes me as most noteworthy is the little bumblebee on her ankle. It's the first tattoo Randell ever gave herself, and she did it while sitting cross-legged in her living room, working around a growing baby bump.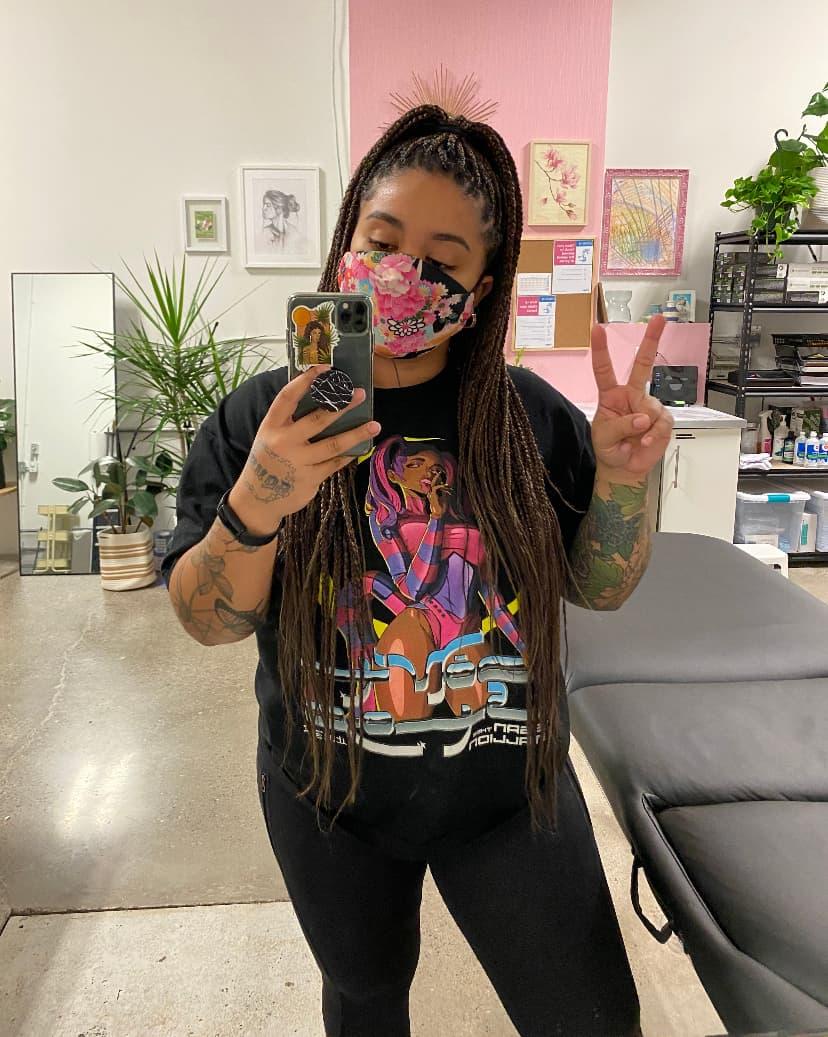 "I don't advise people to do that if they don't know what they're doing," she warned, "but I made sure all my stuff was sterilized, and I did research on the ink and chose one that was vegan."
The story isn't just proof that Randell is a badass, though she very much is, it's also a symptom of the challenge she had breaking into the tattoo industry. After studying art and literature in school, Randell found herself working in a bookstore. But when she became pregnant, she was determined to increase her income. Randell's best friend and roommate at the time, Anna, suggested she combine her art skills and love for tattoos and pursue a career in the field.
Article continues below advertisement
"I owe a lot of my career to Anna. So often, people think of women as competitive. But most women will tell you they had a friend who pushed them in some way. If it weren't for Anna. I'd still be working for Indigo," Randell told me.
With Anna's support, Randell began searching for a tattoo shop or artist to train her after having her child. But as a queer Black woman in an overwhelmingly white and male industry, she struggled to find a placement that would be as comfortable as it was educational. So, she decided to teach herself using Google and YouTube. What she couldn't learn online, she picked up during the tattoo sessions she booked with other artists.
"I went to other tattoo artists to see how they cleaned, how their stations were set up, how their studios looked and what brands they were using. I asked what distributors they got their stuff from and anything else they were comfortable telling me. Because unless someone teaches you these things, there's really no other way to learn it," Randell explained.
Article continues below advertisement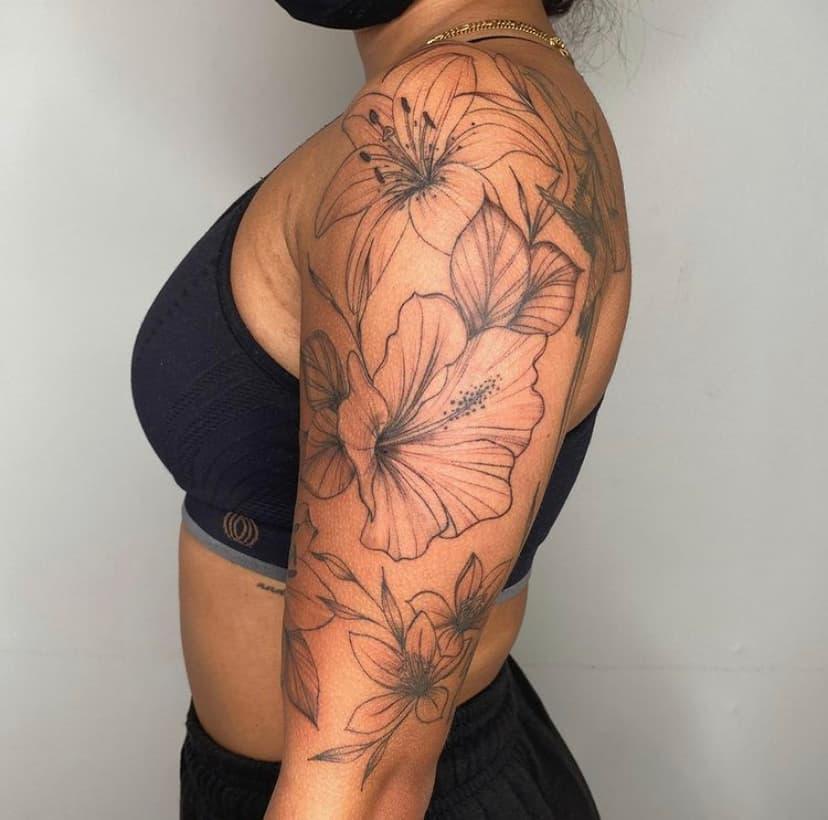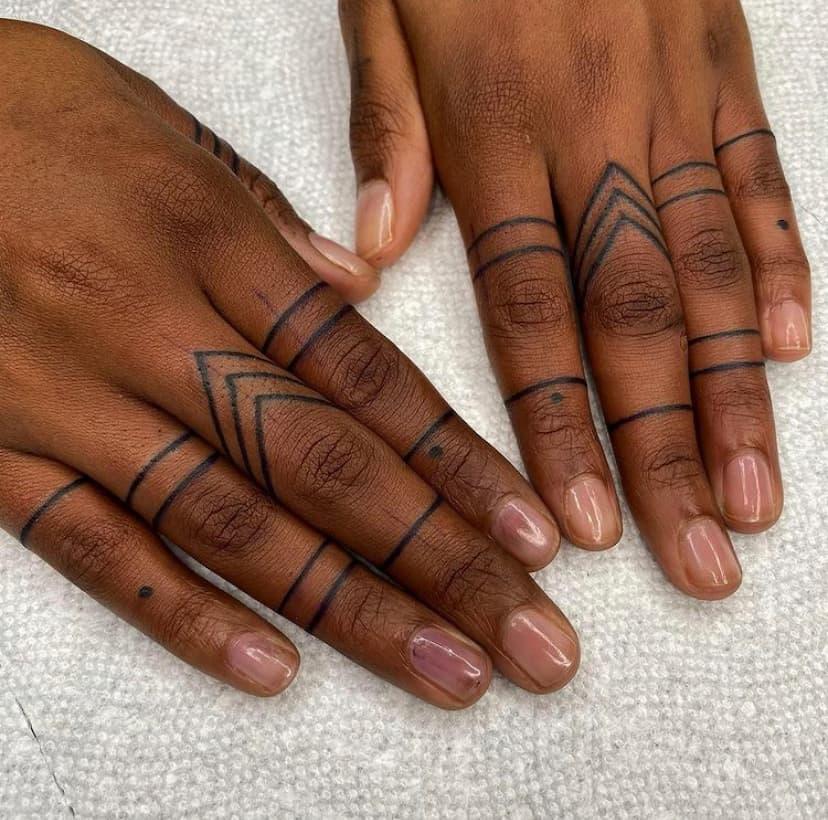 Within a year, Randell was able to go from tattooing friends to taking on clients in her home studio. As her skills grew, so did the demand for the stunning linework and florals that are signature to Randell's style. Since starting Humblebeetattoo (a name that pays homage to her first tattoo and her unassuming attitude toward art), Randell has given hundreds of tattoos.
Her Instagram, followed by more than 31,000 people, is a gallery of work of all sizes on skin of all complexions. Randell has been intentional about displaying tattoos on dark skin. She's determined to counter the narrative that Black and brown skin of darker tones cannot be tattooed or photographed well.
Article continues below advertisement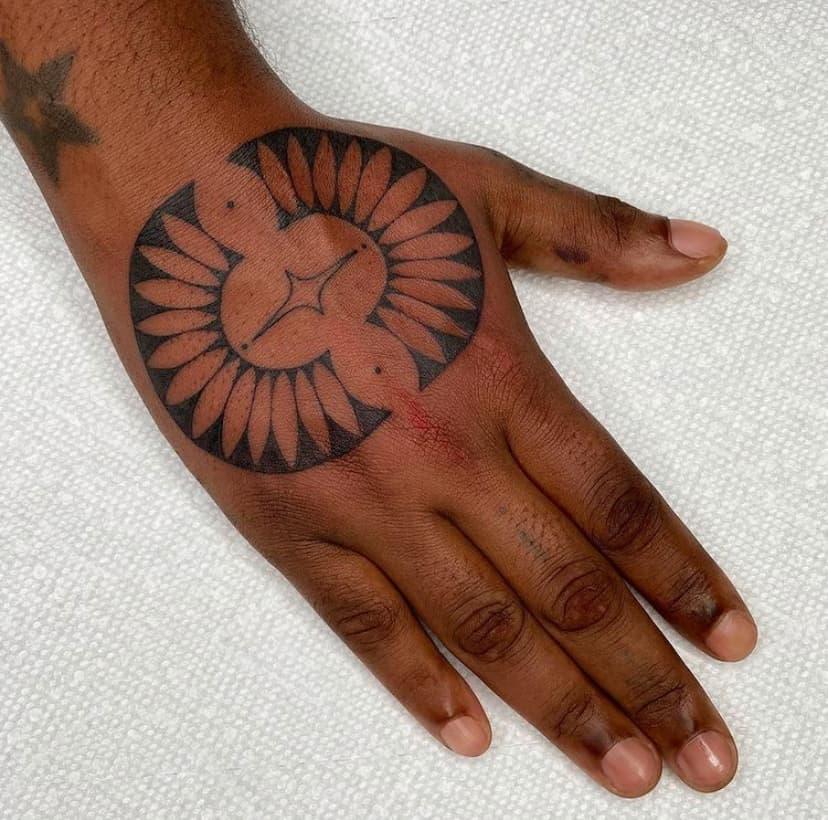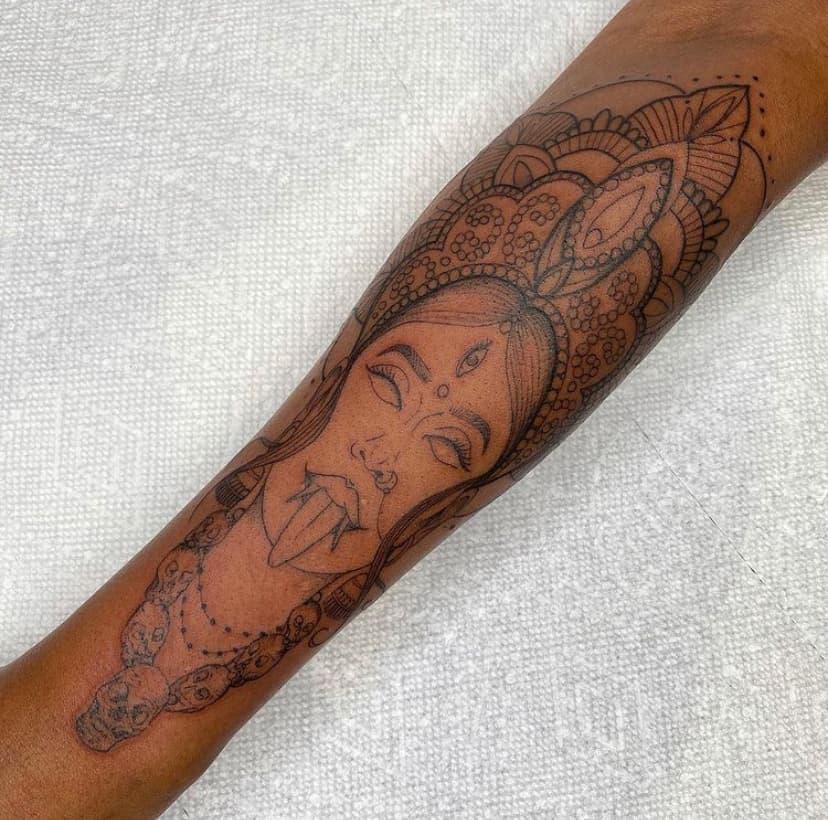 "We're constantly being told that we can't do this or that on Black skin when it comes to tattoos. And it's so ironic considering this art form was stolen from communities of color. It's disheartening. But it's also a reason to keep going and pushing to break those boundaries and show that we can get tattoos. We've been doing this for centuries," Randell said.
Article continues below advertisement
Randell shared that she's happy that more Black bodies are being presented and Black artists are starting their careers, but the industry still has a long way to go to better serve and respect communities of color. Randell suggested that white and other non-Black artists should take time to learn how to tattoo darker skin. She noted that even small changes, like using a lighter hand and a lower voltage on their tattoo machines, could make a significant difference. She also advised artists to get comfortable with showcasing Black tattoos in their portfolios, even if they don't look perfect.
"I want to see swollen tattoos. I want to see open pores. I want to see shiny tattoos (because of the way light shines on Black skin). I'd love to see more people adapt to give everyone the opportunity to get their artwork," Randell shared.
In addition to advocating for Black tattoo clients, Randell is also working to support upcoming artists. In 2020, Randell partnered with Anna, the same friend who urged her to start tattooing, to open Eden Tattoo Studio. Despite the challenge of the COVID-19 pandemic, they have been able to create space for themselves and three other women artists to work (when COVID restrictions allow).
Article continues below advertisement
However, unlike traditional studios where artists pay hefty fees to owners, Randell and her business partner have created a co-operative structure that allows their artists to retain most of their profits. All of the artists in the studio pay a percentage of the rent, equipment expenses, and other costs according to how often they work and how much they earn.
Randell is also helping the young artists who work in her studio to master the business side of tattooing, including bookkeeping, insurance, contracts and social media monetization. "These are things I wish I learned through apprenticeship when I was starting out. The tattoo industry has this feeling of competitiveness when there doesn't need to be. There's enough information, clients, and money to go around. So, why not share?" she said.
For other Black women artists who are fighting to thrive in the tattoo industry, Randell was happy to share her best. As with any art, good materials are key, and Randell recommended that artists invest in quality machines. (She currently uses a wireless rotary machine.) She also suggested that they get tattoos from other artists to learn from their equipment and technique, as well as the pain levels of tattoos in different areas of the body.
Most importantly, Randell advised new artists to bet on themselves and create a circle of people who will push them forward. "Build a community with other tattooers like yourself and stop listening to those little demons in your head telling you that you can't."