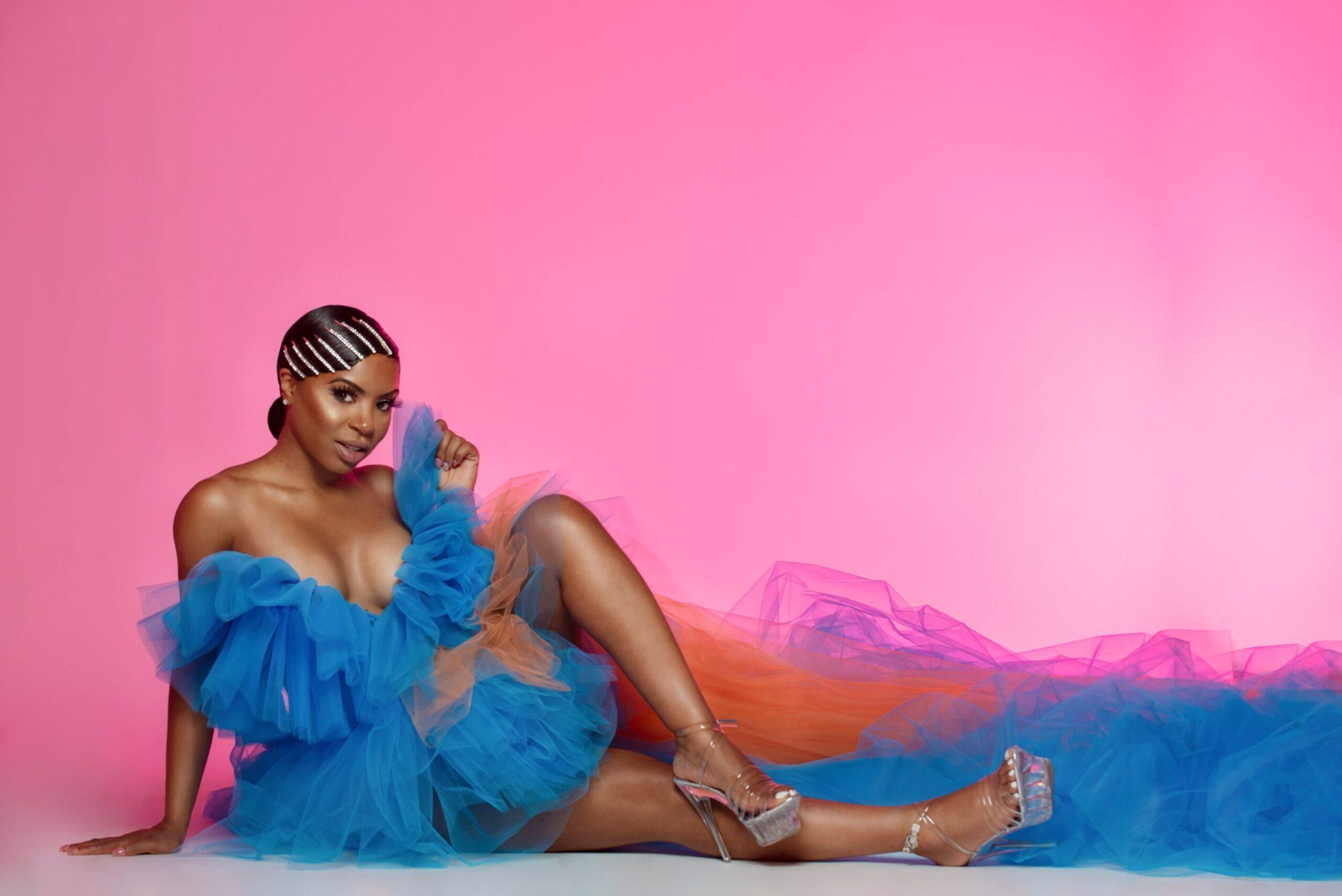 Brittany DeShields Is Taking The Fashion World By Storm
By Elysia J

Nov. 17 2020, Updated 4:16 p.m. ET
Six years ago, fashion designer Brittany DeShields started her self-named women's clothing brand. Since then she has brought to life a wildly successful online store, made over six figures and, dressed big named celebrities (including a certain Hot Girl). But it doesn't stop there. Her international reach is just around the corner – Milan fashion week has been in touch and the U.K has been showing interest.
We at Bombshell sat down with Brittany and talked, fashion, business, her creative process, and the ethos behind The Brittany DeShields Brand.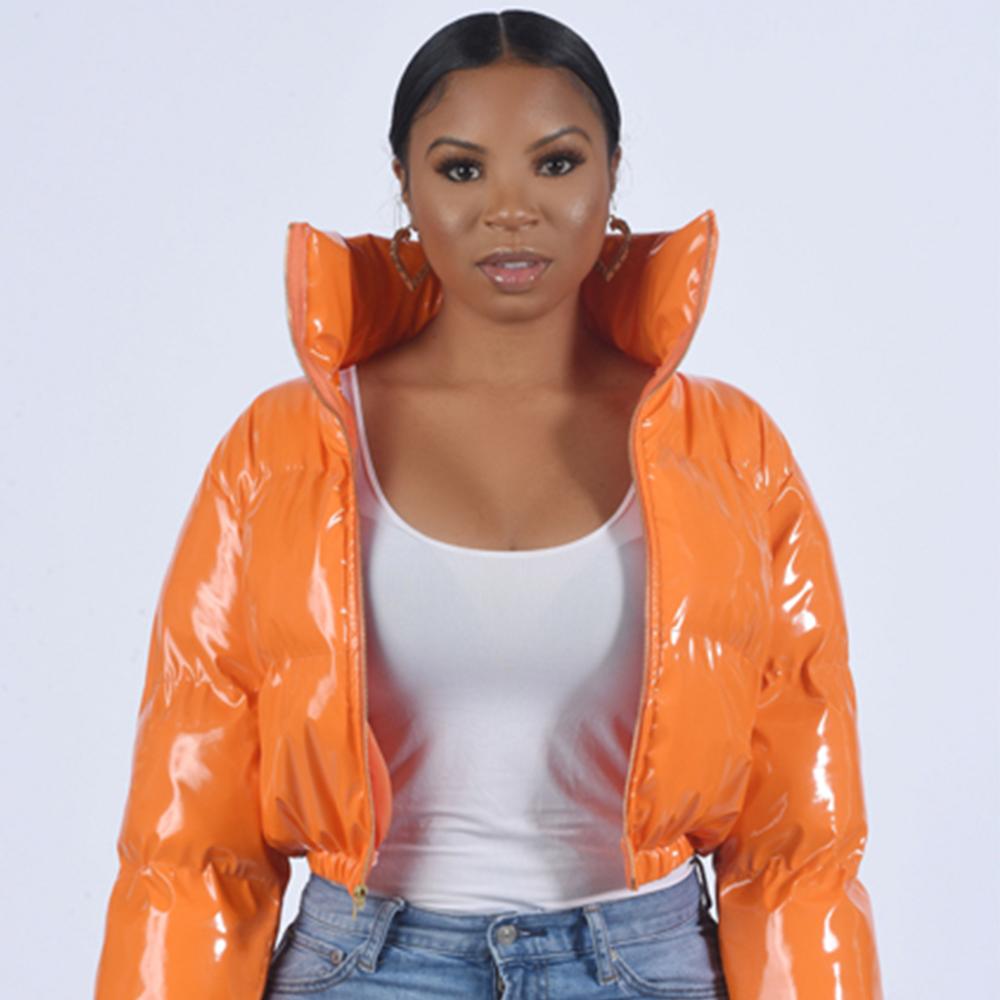 When did you first know you wanted to be a fashion designer?
When I was in high school. I've always been creative and it runs in my family. I come from a family of people that sew – my uncles, my grandmother, my mother. So it kind of came naturally to me. Then when I was in high school my grandmother bought me my first sewing machine and I just fell in love with it. So ever since high school, I knew this is a field I wanted to be in because it brought me so much joy and it felt natural.
Article continues below advertisement
You went on to earn a degree in business management, what was behind that decision? What did you learn?
Well right after high school I went to college and at first, my major was hospitality and tourism management. I really liked it. But I just didn't feel like it was a good fit for me. So shortly after, like a semester later, I went to the business management program and it just felt like it was the lane for me. I already knew that the school that I was in didn't offer fashion so I just decided to finish up with business management because I knew that I could apply what I learned to a business. It really helped me because I got a good insight into how to run a business before I started my business.
So we got the love of fashion and the business skills, how did you use that to start your fashion business?
At first, I was just making stuff in my room in my mother's house. And I'm like, you know let me just decide to take this seriously and see how it goes. So I set up a photo shoot and it was kind of instant. I think it was on Facebook, this is before I got on Instagram it was Facebook. As soon as I did my first mini collection I was receiving orders for it and it kind of escalated fast. From there I just didn't stop.
Article continues below advertisement
How would you say the style has evolved from that first collection?
It's definitely changed a lot. In the beginning, I started with a lot of sheer and body con dresses. Everything was kind of sheer and see-though and sexy and then over the years, it evolved. I still have sexy stuff, but it's more like classic pieces that you can wear to brunch or you can wear around your family. Before you could only wear my stuff to the club. It's more mature but still sexy. Before it was just like Megan thee Stallion vibe all day.
Who would you say your brand is for?
That's a hard question. I've been rebranding recently. So I would say now my brand is for the girl or woman who wants to feel sexy. Who wants to feel good but is confident and wants to have that fashion edge. Because I always try to make sure that I'm giving my girls a different look and a fashion approach. There are so many different people selling clothes now so I always try to maintain some sort of high fashion vibe. I try to Implement that a lot. So it's definitely for the girl who is a fashionista, wants to be different, wants to look cute, and wants to feel good and sexy.
Article continues below advertisement
When people see your brand what impression would you want them to have?
I would say when they see my brand I would want them to just say to themselves, 'oh wow I have to have that. It's so different I haven't seen this before.' Just get the vibe that this is fresh, this is new and it's not, you, know your typical stuff. It comes from a real designer. It's not just stuff purchased from China. I just want them to know it's real designer pieces. It's a true fashion brand.
How would you describe your creative process?
It starts in my head, I daydream a lot. I think of a lot of designs daily and only some of them make it to my website. I'll go from idea straight to designing it. I don't sketch a lot. I'm kind of impulsive so as soon as I think of something I start making it right away and I just start to play with it whether it's draping or starting on a pattern. Then I just make the sample. Then once I like it it goes straight to production.
Article continues below advertisement
Where do you get your inspiration from?
I would say a lot of my inspiration comes from high fashion brands. I'm always on Vogue.com or watching fashion shows on YouTube. I just find that on social media, it's super oversaturated and you just start seeing the same things over and over. So I kind of just like to not look for inspiration much on social media because your stuff will start to look like everyone else's. I lean more towards high fashion brands. What's coming out. What color palettes are back this season. Just try to be on trend with more high fashion brands. Then I just kind of go with what I feel in the moment.
Are there any trends you have an eye on at the moment that we should look out for?
Well right now I have these lace-up skirts and they're doing so well. I'm like building a collection around that. I have a laced up bodysuit coming out, and it's velvet. A lot of plush, you know crushed velvet, it's soft and it hugs the body well. So that's what I'm working on now to finish up my plush collection. After that, I'll be putting out a mini holiday collection. It'll be a lot of glitz and glam, sequins, diamonds.
Is there anything you want to tell people about the brand?
I would say that my brand is definitely on the rise and to be on the lookout. There are so many new things coming. Get ready.
You can shop The Brittany DeShields brand here.