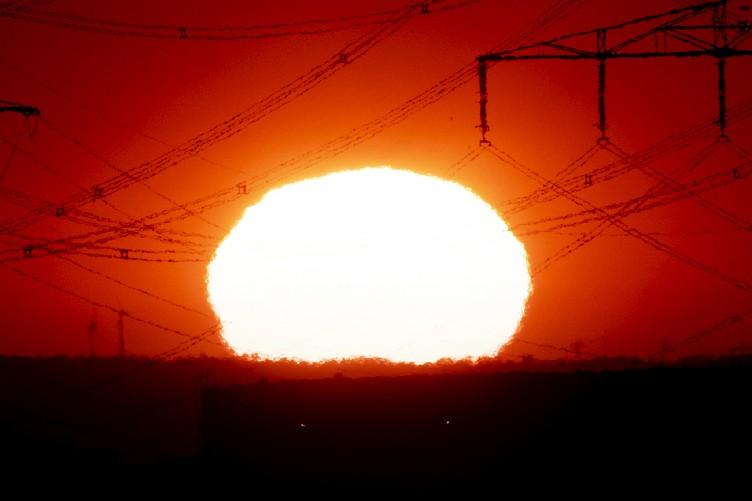 Why Ya'll Need To Stop Talking Sh*T About Britain's Heatwave
By Elysia J

Jul. 29 2019, Updated 2:18 p.m. ET
Why Ya'll Need To Stop Talking Sh*T About Britain's Heatwave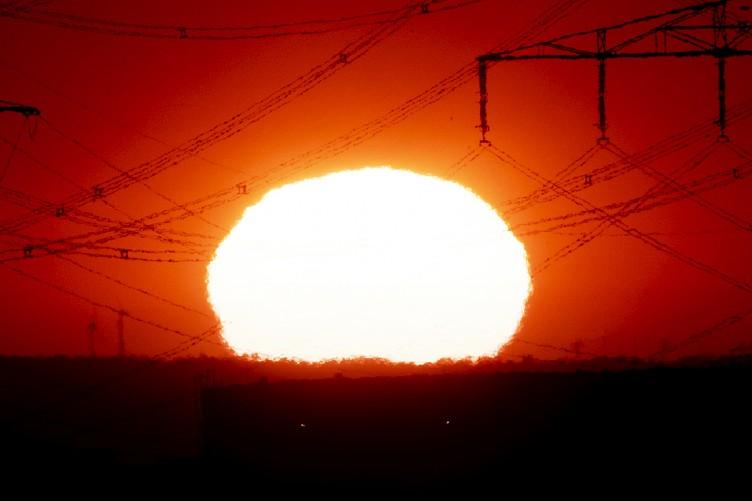 This week the people of Britain have been suffering under a god-awful heatwave. We've seen some of the country's hottest days in recorded history, and it has been unbearable. But inevitably, any time Brits complain about the heat people decide it's open season to be rude as hell. Tweeters from hotter countries always get up on their high horse to declare that they live in this type of heat all the time. "Why are you guys complaining so much?" I have had it. So I'm here to tell you why in the U.K temperatures like 30 degrees Celsius in the day and above 20 degrees Celsius at night (for Fahrenheit users, that's 86 degrees Fahrenheit in the day and above 68 degrees Fahrenheit at night) are actually pretty dire and nothing to mock.
Number One: We Live In Hell Houses
A 2018 article in the Guardian, which discusses how ill equipped British houses are for intense heat, referred to U.K homes as 'Death Traps.' Which isn't even hyperbolic because that same year it was reported that as many as 100 people had died as a result of the heat with most deaths occurring in the home. When it comes to planning and building, much more consideration is given to combating cold weather and keeping heating bills low. Which means that when a heatwave hits, British houses are literally designed to lock all that heat in. Despite consistent forecasting of heatwaves due to climate change, even newly built houses have no measures to combat heat. Which means that even in summers that aren't record breaking, temperatures inside get uncomfortably high for most, and dangerously high for some. Sleeping is impossible, I'm so tired.
Number Two: What Is Air Con?
As an American reading this, one point you may have been thinking to yourself is: Why not just turn up the AC? Well I can answer that, we don't have it. Americans do AC so well, it's truly beautiful. However, it's no where near as common in Britain. Almost no houses have it, mostly because it's extremely expensive to install and run. The same can also be said for most public transport and shops. The lack of AC on public transport was a real problem this week because heatwaves also mess with our trains. So trains with no AC have been getting stuck on tracks and platforms leaving people to cook in metal tubes. People were legitimately fainting, so kindly keep your smug hot country opinions to yourself.
Number 3: THIS IS NOT NORMAL
This point seems blindingly obvious but everyone seems to forget it once Brits start talking about a heatwave. We are used to incredibly mild weather, so obviously when it's suddenly way hotter than normal we're going to notice it. People who grew up in Australia adjust and adapt to Australian heat. People who grow up in Alaska adjust and adapt to Alaskan cold. People who grow up in Britain adjust and adapt to nothing. It's normally fine. So when our bodies feel 30 degrees Celsius all of a sudden they don't know how to act. I swear some of you online need to re-take middle school biology before you start mouthing off.
So now you know why British people can't cope with what may seem to you like fairly mild heat. SO STOP BEING SO DAMN DISRESPECTFUL.