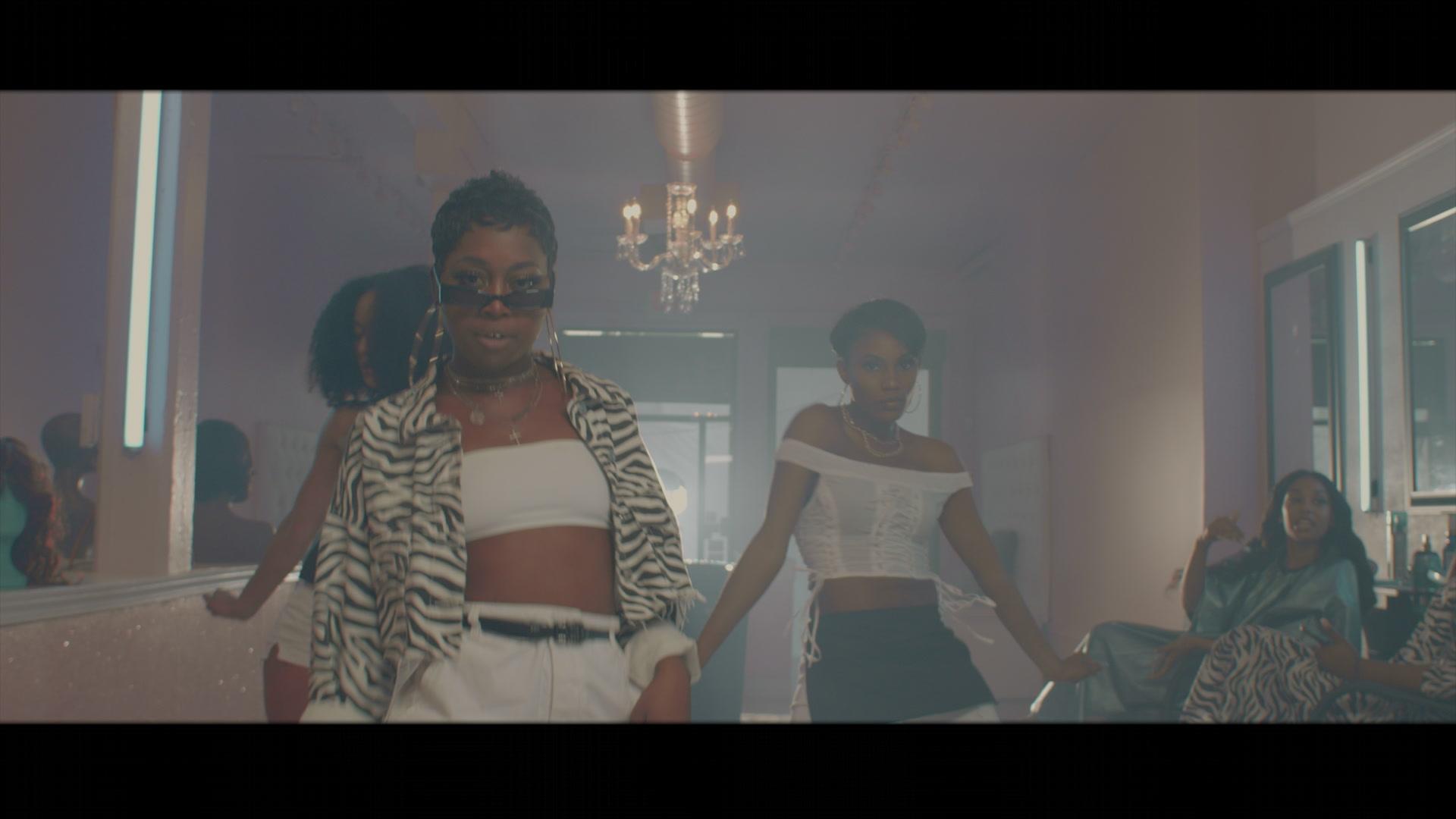 #Premiere: Bria Jhané Drops Video for 'Back Bone'
By Jamie Rollo

Sep. 12 2019, Updated 2:04 p.m. ET
Breakout star Bria Jhané dropped the music video for her newest single "Back Bone." The song comes off of her EP What is Love? Her soulful, bold voice earned her much deserved attention including famous producer, singer, and songwriter The-Dream.
The video takes place in a salon with Bria singing her stirring single. "'Back Bone' is simply about someone supporting you and having your back no matter what happens," she explained. "I feel like we all need this support system. It's time to be vulnerable especially with people we care about and love. It's all about honesty and being real."
This isn't Bria's first claim to fame, however. She started out sharing videos of her singing to YouTube where she would display her smooth and soft, yet powerful voice. In 2017, she starred on the VH1 reality series, Signed. She was hand-selected by the producers of the show after a homemade music video of hers went viral on Twitter.
The show stars producer The-Dream, Rick Ross, and Lenny S as they pick and sign up-and-coming talent. Bria came on the show and blew audiences away leading to The-Dream signing the artist to RadioKilla Records. Her first project under the label was a single titled, "Over You." This track, which had over 300K streams on Spotify, earned her acclaim and respect among the R&B community.
Bria always dreamed of being a musician. From a young age, she would look up to artists like Lauryn Hill, Jill Scott, and Jazmine Sullivan. Growing up in Houston, Texas, a lot of her inspiration and motivation comes from numerous artists who came from the city, such as Beyoncé and Pimp C. "I'm just a girl from Houston," Bria said. "However, I want to show everybody it's possible to achieve your dreams, no matter how big they may seem. It's important for other girls – especially – to know that. Hopefully I can be proof for them and an inspiration."