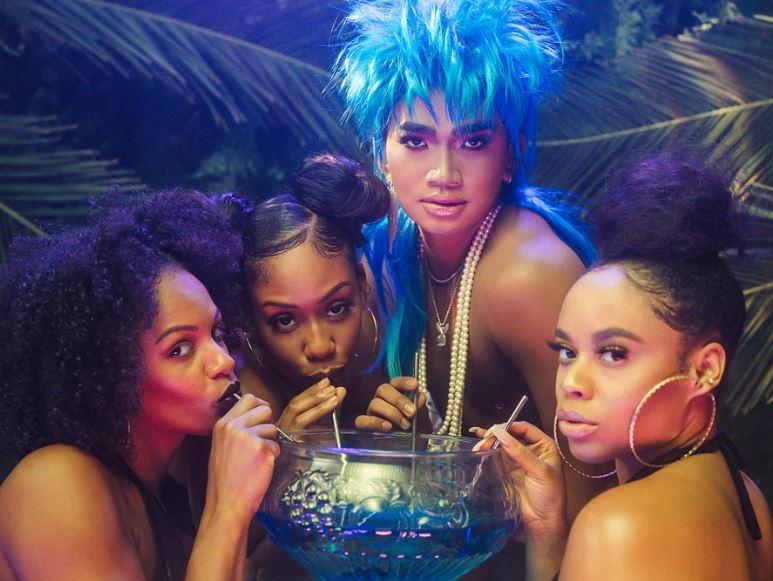 Bretman Rock Celebrates His 21st with New Merch
By Jamie Rollo

Jul. 31 2019, Updated 6:21 p.m. ET
Bretman Rock turns 21 today and for his birthday he launched his new merchandise line, Da Baddest Merch. Last night on his Instagram, he posted a promotional video for the line, showing him in different wigs gambling, using metal straws, and dancing with strippers. Bretman said the stock is very limited and a portion of the proceeds will be donated to his local wildlife charity and the Aloha Aina Fund. Every piece of merchandise is priced at $21.
In his most recent YouTube video, the 21-year-old talked about this project before it was released. He discussed how he was planning on giving the majority of the proceeds to charities that help turtles and his Hawaii community. Bretman claims the only reason he isn't giving all of the money to charity is because he has to pay people to make the website, the products, and the designs. This influencer is very open about the importance of using metal straws and his passion for protecting marine life.
Article continues below advertisement
Why turtles? Bretman answered, "because without Turtles, there would be no Turtles. Periodt. Every purchase you make I will donate some money to help the Turtles because I'm generous like that." He also is adamant about helping current home state of Hawaii. The Aloha Aina Fund is a support fund to help protect Hawaiian cultural rights. They work with adults, elders, and children to protect the land and people of Hawaii.
Da Baddest Merch website sells metal straws, grinders, canvas bags, lighter covers, and rolling papers all for $21 each. Bretman's personality shows in every part of the website. On the site, he wrote, "I truly cannot believe they let me turn 21. But this ain't no ordinary Birthday, BITCH. I only do one thing – and that's be the baddest. So I created Da Baddest merch you've ever seen to help celebrate my Legalization."