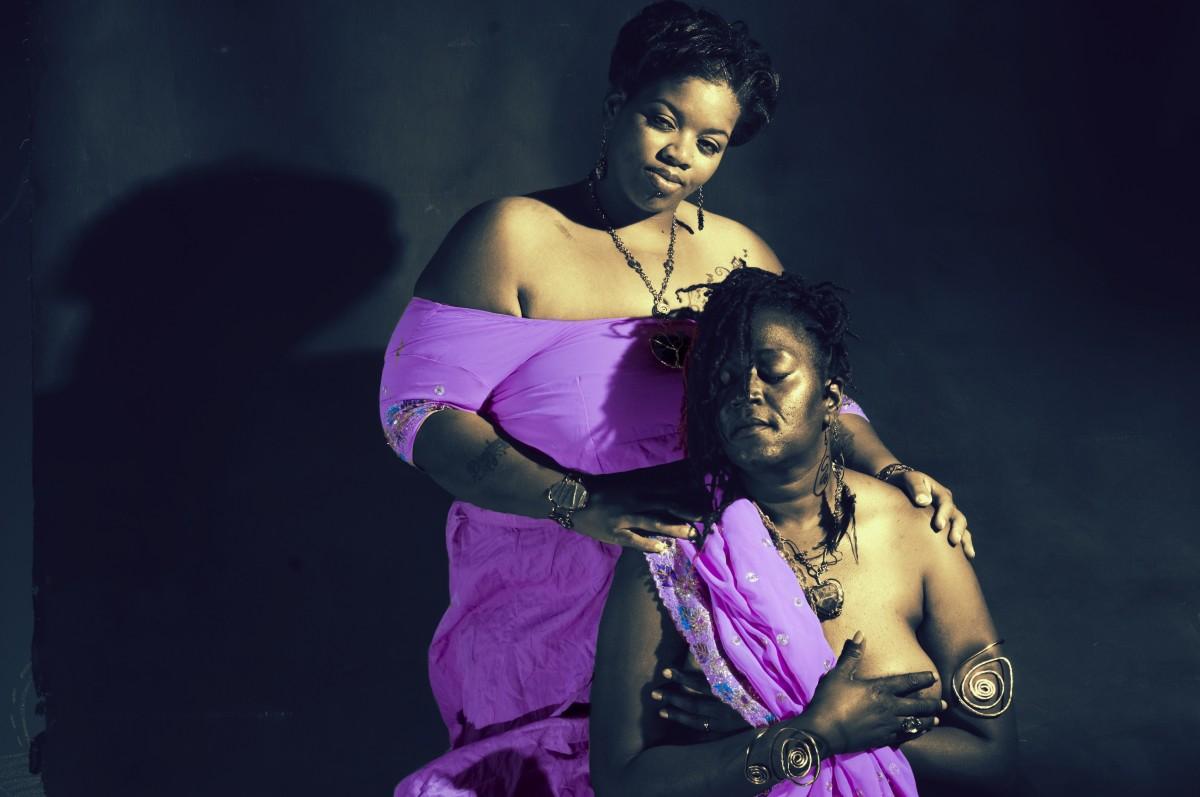 Breast Cancer Survivor Thankful For Adopted Daughter's Late Mother
By Ash C

Sep. 26 2019, Updated 9:27 p.m. ET
Not long after her adopted daughter's biological mother died from breast cancer, Heather Salazar was diagnosed with the same type of cancer. She survived it, but she was never the same again.
Flashback to May 2002 in Dayton Ohio, Heather was a 31-year-old mother raising three young children of her own while she juggled finishing up her college degree. "Life was busy and chaotic," she tells PEOPLE. "I'm not sure how we managed it all." Yet she didn't let the hectic lifestyle get the best of her. One afternoon, Heather went over to her neighbor's house where she heard about Alexis Preston, a 23-year-old single mom in their community who had stage four breast cancer.
The neighbor, who was also Alexis' midwife, told Heather about how sick the young single mom was, and how she was going to let the foster system raise her 8-month-old baby Lexi. Heather could not stop thinking about them. Three days later, she decided to take her husband Steve with her to meet Alexis at a local grocery store. She remembers Alexis wearing a bright pink wig and being really sweet. The Salazars hearts melted.
Five weeks later, Heather took little Lexi home and began the adoption proceedings. Alexis was too sick to take care of Lexi. "But she was so full of hope," recalls Heather, now age 45. As she took baby Lexi in, she also drove Alexis to treatments, ran errands, and dropped Lexi off for regular visits. Alexis underwent a mastectomy, and then chemotherapy and radiation treatment. Unfortunately, she passed away in June 2003.
The Salazars grieved. Adjusting to a family of six was not easy, but things eventually calmed down. A year and a half later, Heather found a small, hard lump in her breast. Soon enough, the biopsy came back to confirm that she had HER2-positive breast cancer. It was the same aggressive cancer that took Alexis' life.
Article continues below advertisement
"Is Lexi going to lose two moms?," Heather thought to herself.
Without Alexis coming into her life, Heather would never have given herself an exam. "She saved my life." Heather adds, "I owe everything to her." After a bilateral mastectomy and three months of intensive chemo, Heather joined a yearlong clinical trial for Herceptin – a medication that has been proven successful in treating her particular type of breast cancer.
"We help provide women with services so they can spend their time with the people they love the most. I want to make sure no one travels this road alone," says Heather Salazar, who has been in remission for 14 years.