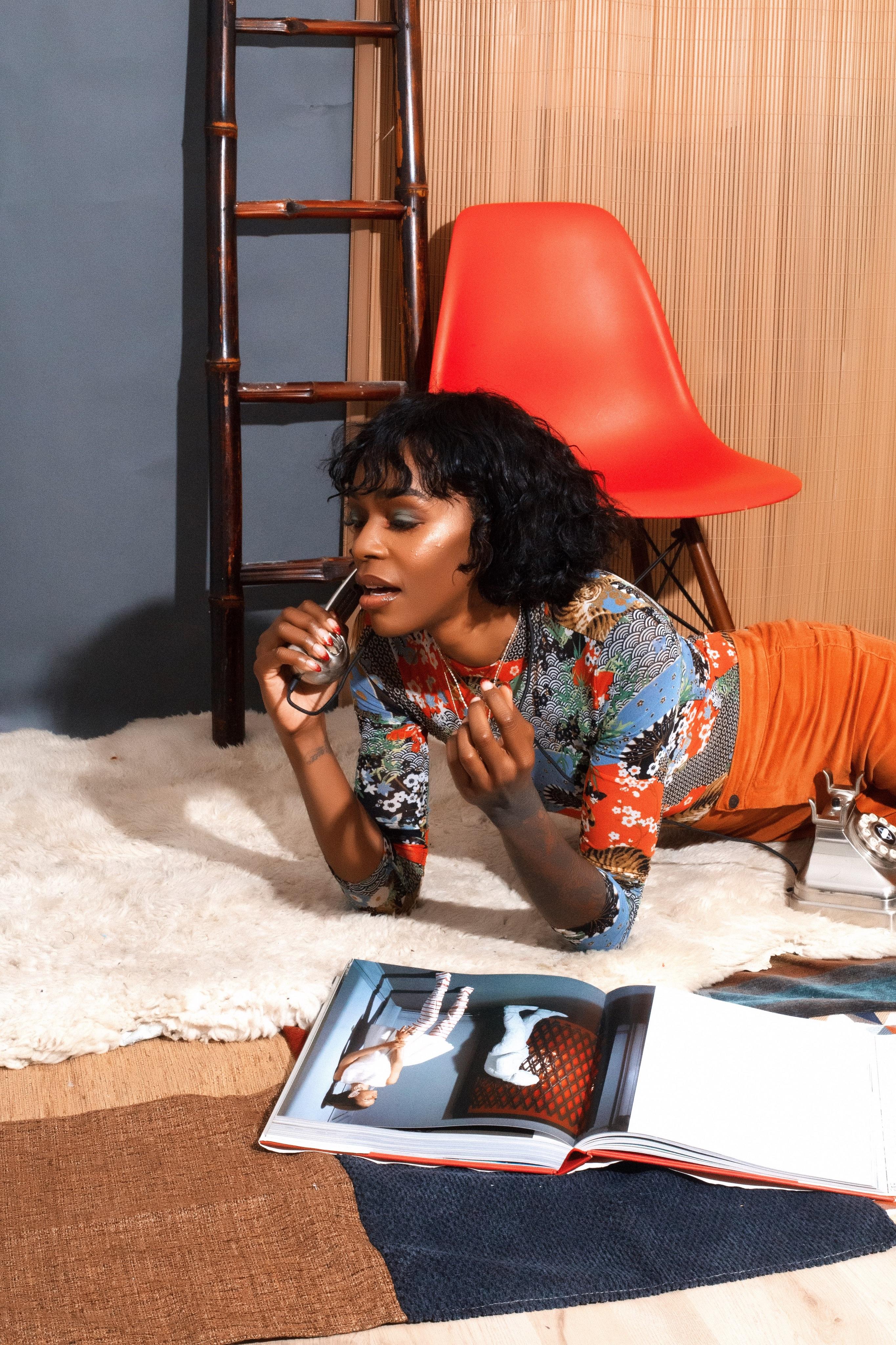 Bombshell Can't Get Enough of SEXXX
By Kaylin Young

May 29 2019, Updated 6:32 p.m. ET
For some, it's a subject to be spoken of between the sheets or not at all. But I have to say…I love SEXXX! Seriously, SEXXX has manifested every creative imagination into reality. On a good night, SEXXX will make you reflect, feel inspired, and excited all in one. SEXXX is one of a kind, and if you thought I was talking about the act of intercourse, I am not. Selekta SEXXX is a creative director, whose vision has touched every form of media from music to fashion to visuals. Her eponymous fashion label, Siobhan Hunter – no, her real name isn't SEXXX – has been worn by the likes of Black Ink Crew's Sky, Aleeyah Petty, DJ Siaani Love, among many others. Clearly, there's something about SEXXX that keeps people coming back for more. SEXXX spilled her secrets to Bombshell about why she isn't afraid of moving throughout multiple industries, staying relevant in an oversaturated fashion world, and why her business card resembles a condom.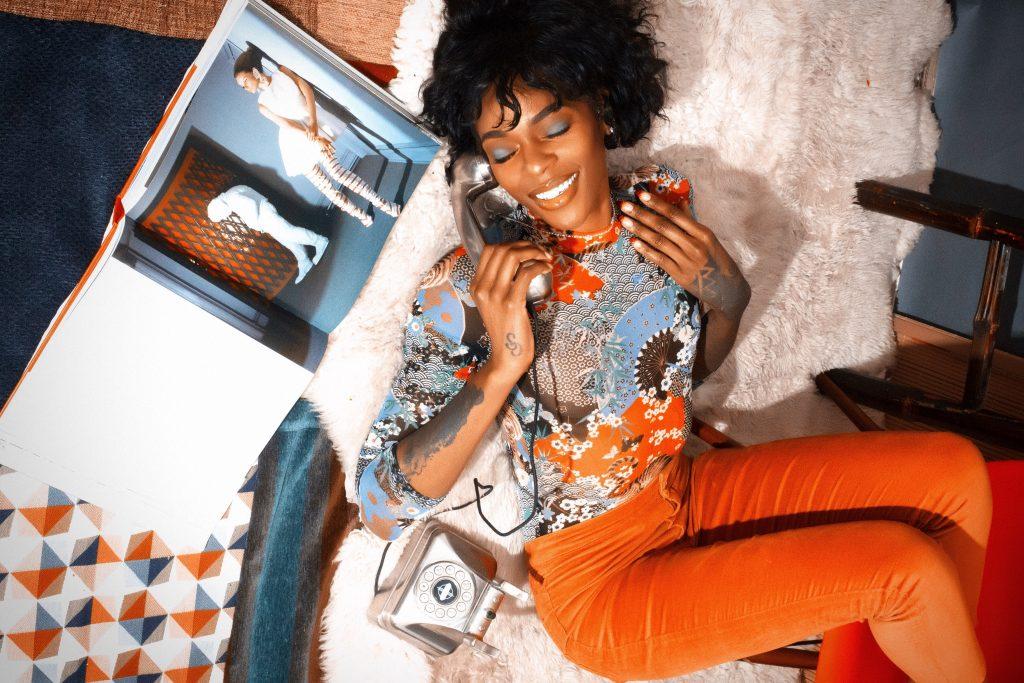 Photographer: Native Pharaoh
Article continues below advertisement
BOMBSHELL: DJ, designer, producer, director, visionary… it seems that you're a "Jane of all trades." Does your work ever crossover with one thing influencing or leading another?
SEXXX: Yes because they go hand in hand. Whether i'm mixing music, designing or directing they all inspire me to do something creative.
B: One of the best ways to attract business is through business cards – yours is a condom! Are you a supreme advocate of safe sex or does it tie into your business model?
S: It's a mixture of both. I think that safe sex or sex alone isn't something that's always the topic of discussion however, it is desired by all people. So me designing a condom business card relating to my brand both promotes the fun and positivity in the messages i'm trying to send.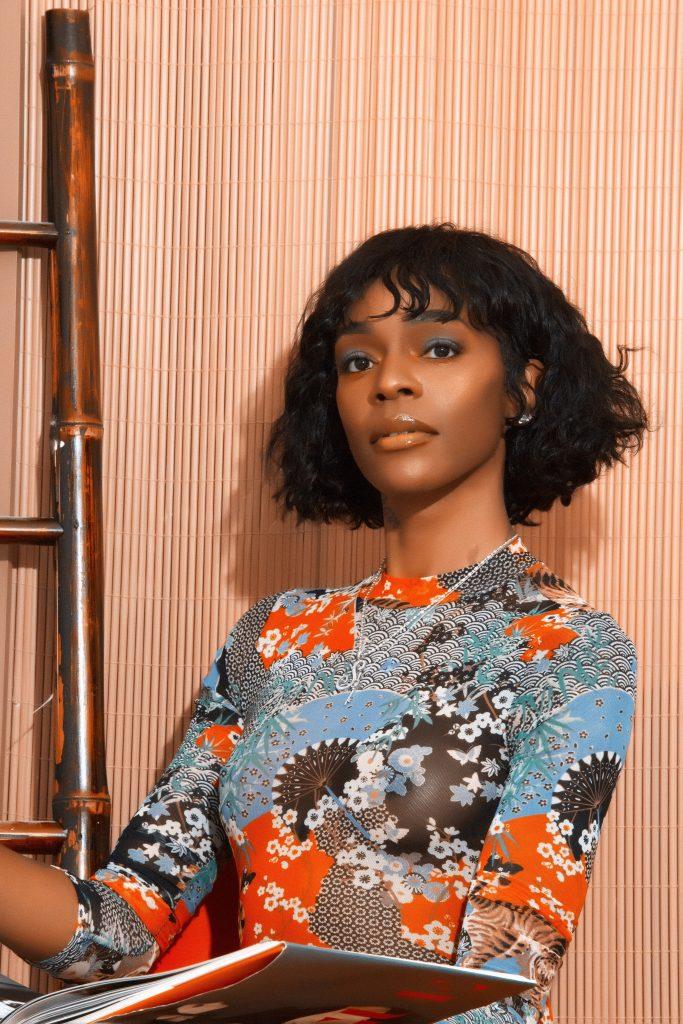 Article continues below advertisement
B: Your fashion label is called Siobhan Hunter – where does that name come from? What does it mean to you?
S: SIOBHAN HUNTER is actually my birth name and of course it means everything to me.
B: In your mission statement, you identify SBHN as "wearable art." What makes your label wearable art instead of just clothes?
S: I call it wearable art because I don't just design clothing you can't feel. Every design is inspired by my life experiences and interests so I want people to feel where i'm coming from.
B: There are several themes intertwined throughout Siobhan Hunter's product lines, like "Sex is a sport", "Fearless Women", "Cash Rules", and "Black is Beautiful". Why do these themes of femininity, sexuality, racial appreciation and "shmoney" resonate with you?
S: Every theme is a story. Some stories are things that have occured in my life personally or things that has happened in the media that I can relate to. Which inspires me to create artistic collection which starts a conversation with the people and their own visions/opinions.
B: There's an unspoken – or sometimes spoken – misconception that you shouldn't cross over into different industries or pursue multiple talents at once. But as creatives, that's the job description: allowing your creativity to flow through you into any venture, talent or hustle. You've built a multi-faceted career on industry-hopping and exercising all of your creative muscles. What led you to transition to DJ'ing?
Article continues below advertisement
S: Well DJ'ing is a stress reliever out of all talents and another thing about that is music always came first before designing although i've indulged in both at the same time. I used to write raps and you could find me in the studio recording almost everyday lol. But long story short, One night I was out with friends and I started playing songs off my phone and everyone enjoyed the song selections. I was feeling the vibe too.. I knew exactly what to play next to keep the vibe going. So right there and then is when I knew that DJ'ing is something i'd enjoy.
B: As a DJ, you aren't hyping the crowd with your vocal abilities or your dance moves, but there is definitely a vibe. How does it feel when you're on stage making and mixing music that an entire club or venue is moving to?
S: It's similar to the same feeling that physical sex gives you only that i'm giving it to you mentally. Example It's like your dancing and vibing as the tunes flow through your body and once that ONE song comes on that makes you say "DAMMMMMNNN THIS MY SONG!!" that's when you have reached your climax. But it doesn't stop there because depending on the night you may have multiple when i'm mixing LOL.
Article continues below advertisement
B: What's on your 2019 vision board? (Either personal or for your businesses?)
S: I'm a creative person so I can't give up all the tape BUT you will see lol.
B: Bombshell is all about driving the culture of dope chicks forward. What makes you dope?
S: What makes me dope is that i'm blessed to be able to share my gifts with different people all over the world.
Article continues below advertisement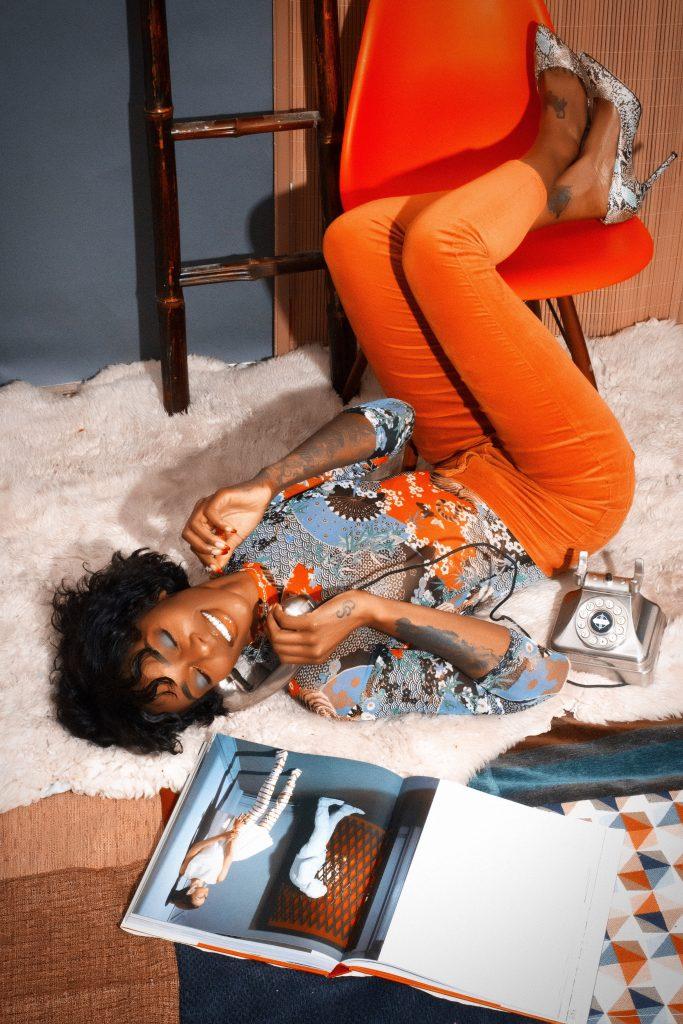 B: Which DJ makes you want to level up?
S: All DJ'S. It might sound crazy but just watching DJ's (new or experienced) do their thing gives me a super rush of excitement and I just wanna turn up just off their energy.
B: Your designs have been worn by influencers all over the country like Aaleeyah Petty, Niqa Mor, the ladies of Black Ink Crew, Love & Hip Hop and more. Who do you want to see your clothes on next?
S: I would love to see Kanye West, Teyana Taylor, ASAP Rocky, Pharrell Williams, Koffee, Aleali May, Erykah Badu and so many other people I didn't mention in SBHN but we'll be here all day!