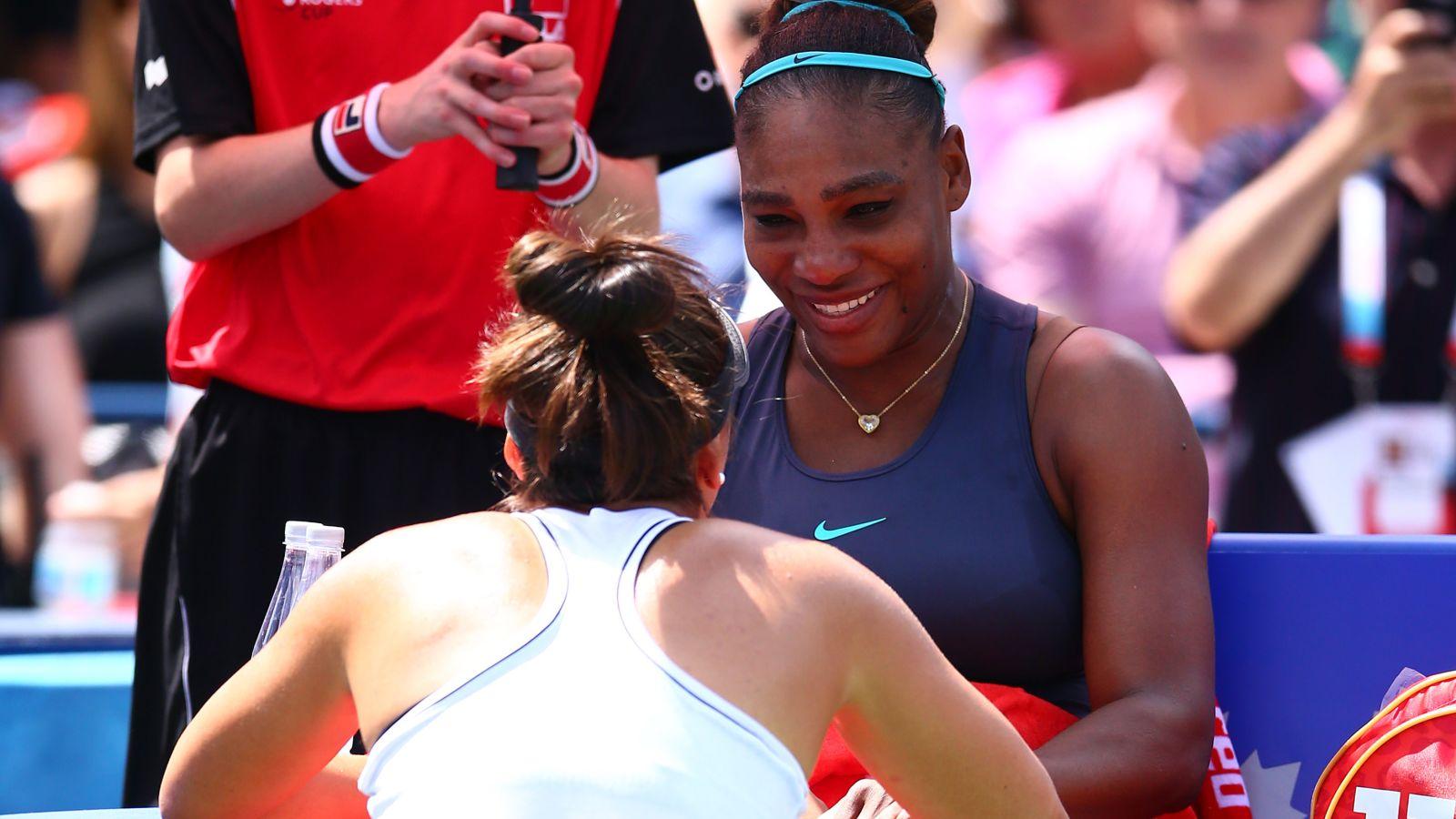 Who is Bianca Andreescu?
By Jamie Rollo

Aug. 13 2019, Updated 12:32 p.m. ET
The past couple of days, Bianca Andreescu has been trending all over the internet after a video of her comforting Serena Williams went viral.
Words by Tommy Rodriguez 
Andreescu was matched up against Williams in the Rogers Cup Final. Four games into the first set, Serena Williams was forced to retire from the cup due to back spasms, crowning Bianca Andreescu as the Rogers Cup champion. An emotionally distraught Wiliams was comforted by Andreescu after the match, the latter saying, "I watched you your whole career. You're a fucking beast."
The 19-year-old Canadian tennis player became the first Canadian to win the modern Rogers Cup. After her win, her WTA (Women's Tennis Association) ranking leapt from 27 to 14.
Andreescu was born in Mississauga, Ontario. She began playing tennis at the young age of 7 when she moved with her family to their native country, Romania. When she moved back to Canada, she joined Tennis Canada's National Training Program in Toronto and began taking tennis seriously.
She decided to turn pro when one of her favorite players, Simona Halep, advised her to at the 2016 Rogers Cup. Since turning pro, the new player has won the Indian Wells Open, also known as the BNP Paribas Open, and now the Rogers Cup, also known as the Canadian Open. In 2017, Andreescu was awarded the Fed Cup Heart Award and named the Tennis Canada Female Player of the Year.
Having accomplished all of this by the age of 19, it is clear that Bianca Andreescu's future is bright and that her career is promising. Her act of compassion and sportsmanship towards Serena Williams was truly inspiring.