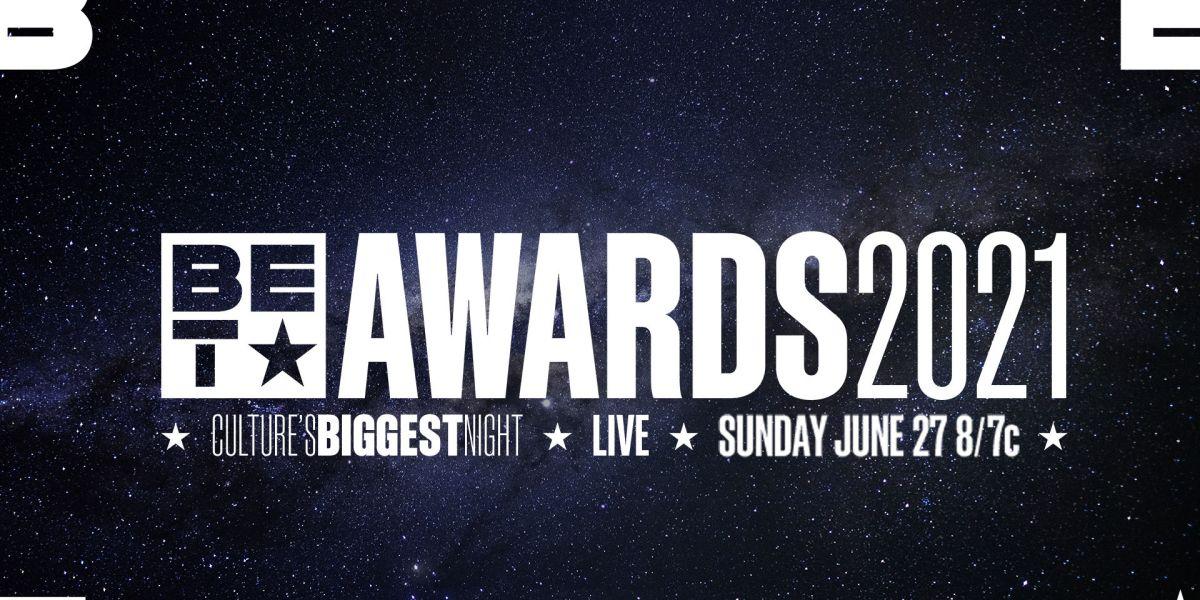 BET Awards Celebrates "Year of the Black Woman"
By Ashley G

Jul. 7 2021, Updated 5:13 p.m. ET
The BET Awards took place virtually and remotely last year after the pandemic and was one of the first major shows to "cancel" their normal production. However, this year the show returned to a live vaccinated audience along with a red carpet.
The BET Awards 2021 was hosted by American actress, Taraji P. Henson. This year, the show featured the theme "Year of the Black Woman". The awards presented on Sunday honored Black excellence in both the entertainment and sports industries. The categories ranged from "Album of the Year" to "Best Female Hip-Hop Artist".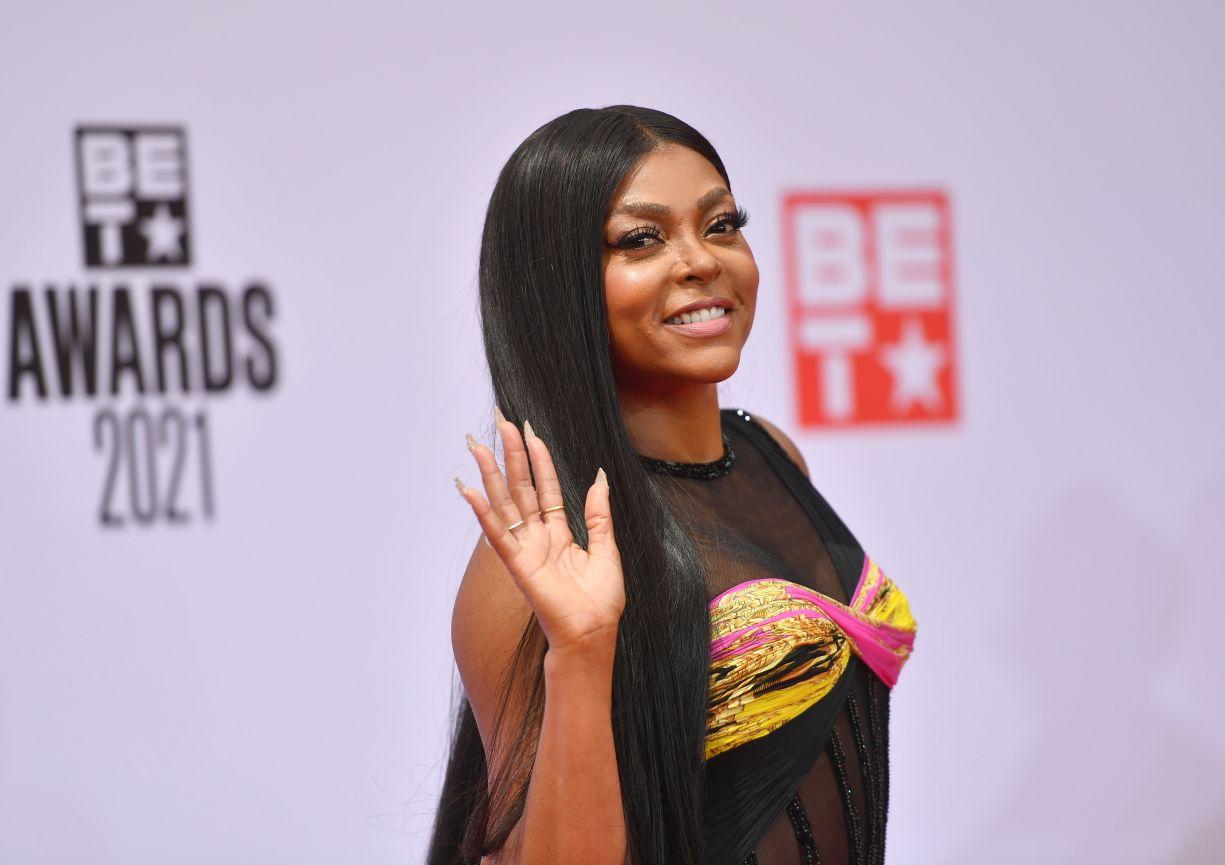 During the show, Henson went on to recognize several Black women that were seated in the audience. This included Issa Rae, Jazmine Sullivan, and Zendaya along with political trailblazers that included Maxine Waters.
Article continues below advertisement
BET Awards 2021
Throughout the show, many awards were given. Queen Latifah was presented with the "Lifetime Achievement Award". Latifah brought her father to the stage along with a photo of her mother who had passed in 2018. She gave her acceptance speech where she had said, "creating an outlet for beautiful Blackness to thrive, to shine. When we couldn't get played on the radio in other places, we couldn't get our videos played in other places, there was BET that allowed us to be in our fullness and to shine to this night, right now, right here." Latifah ended her speech with giving a shoutout to her son and Eboni Nichols who was rumored to be her longtime partner. Although neither of the women confirmed their relationship, Latifah closed her speech with saying "Peace, happy Pride."
Andra Day was the first winner announced on the telecast, named for the "Best Actress" for her role in The United States vs. Billie Holiday. Taken by surprise, Day accepted her award and noted in her speech, "I really didn't expect this."
Although the following weren't handed awards, the late Chadwick Boseman was awarded for "Best Actor" while Judas and the Black Messiah was named "Best Movie". The R&B duo, Bruno Mars and Anderson Paak also known as Silk Sonic were named "Best Group". The duo walked on stage wearing matching tuxedos, Mars in pink and Paak in blue.
Article continues below advertisement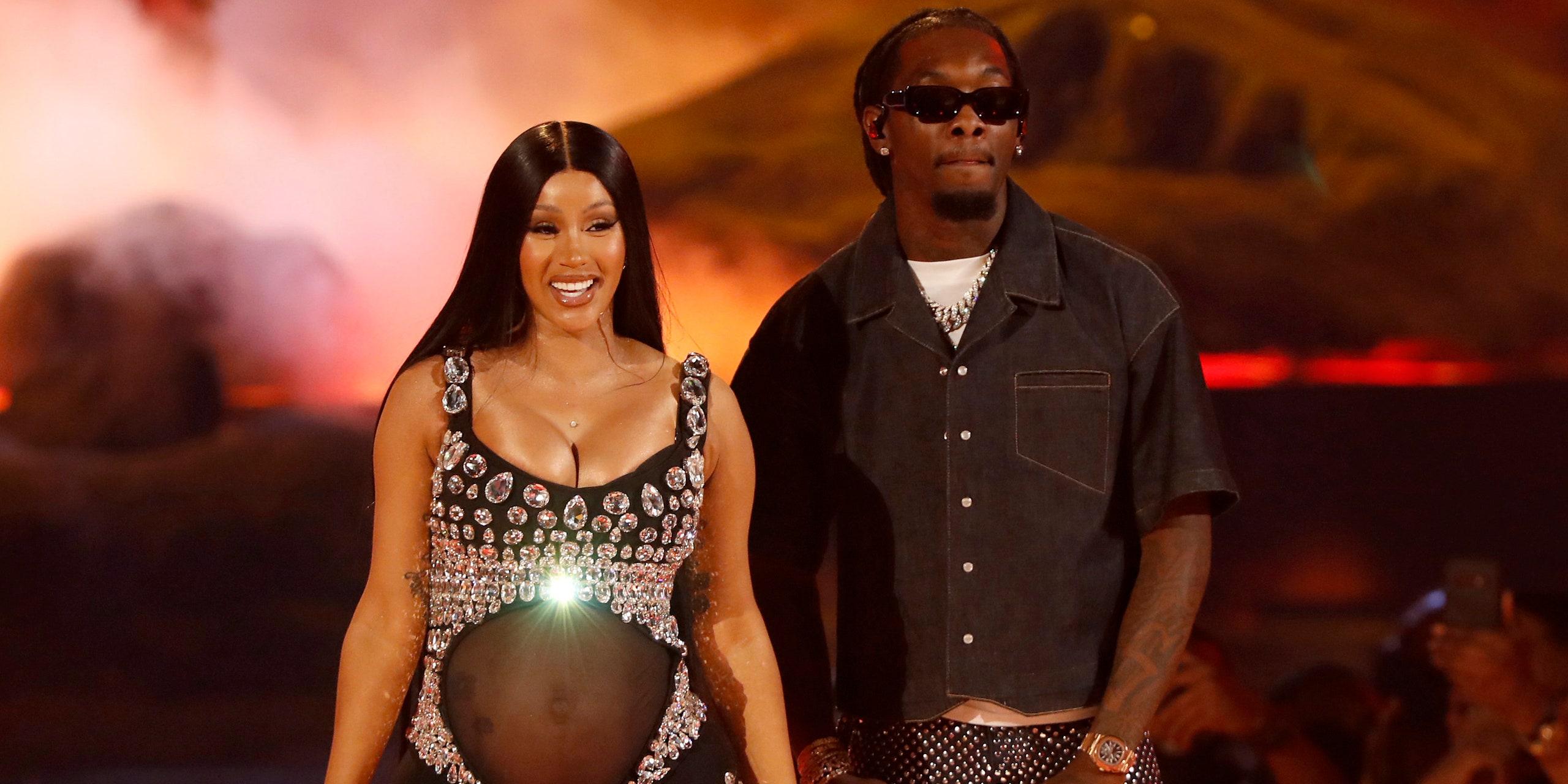 While performing with the Migos on Sunday night, Cardi B revealed to the audience that she is pregnant with her and Offset's second child. Cardi B showed off her pregnant belly by wearing a blinged-out one-piece outfit with a mesh cutout. Following that, the "Video of the Year" award went to "WAP" by Cardi B featuring Megan Thee Stallion. Although Cardi B did not come on stage to accept the award, Stallion did. In her acceptance speech thanked all the fans for making it a hit and had also noted the theme of the night. "Black women — we are the culture, we been the culture, and in the future, we're still gonna be the culture. So shout out to us" Stallion said. Along with the "Video of the Year" award, Stallion had also received "Best Female Hip-Hop Artist" and the viewer's choice award for "Savage (Remix)" featuring Beyoncé.
Article continues below advertisement
"Album of the Year" was won by Jazmine Sullivan for Heaux Tales. Sullivan accepted the award alongside her mother. In her speech, she mentioned that two years ago her mother was diagnosed with breast cancer. While getting emotional she said, "This is my prize. This is my gift. It means more than anything that she is here with me. She has supported me all my life. She has loved me all my life."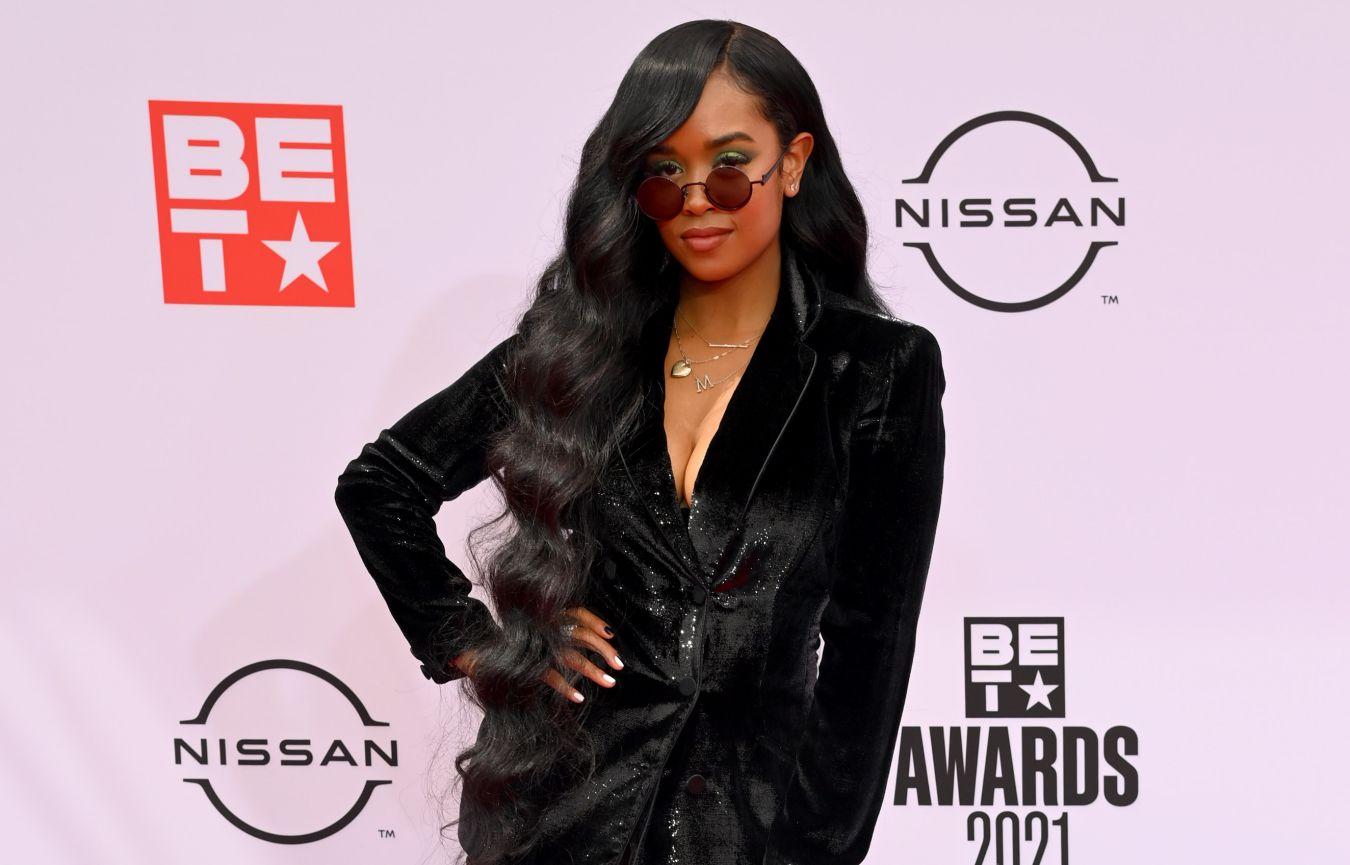 Article continues below advertisement
After an amazing performance by H.E.R., she was named "Best Female R&B/ Pop Artist". In her acceptance speech, she went on to say, "There wouldn't be a lot of other genres if it was not for Black music. When they said, 'R&B is dead, it's not alive — it's in everything,"
Overall, the show had many artists perform such as Lil Baby, Kirk Franklin, Lil Nas X, DaBaby, DJ Khaled, Tyler, the Creator, and more!
Full List of 2021 BET Award Winners:
Album of the Year, Heaux Tales – Jazmine Sullivan
Best Female R&B / Pop Artist, H.E.R.
Best Male R&B / Pop Artist, Chris Brown
Best Male Hop-Hop Artist, Lil Baby
Best Collaboration, Cardi B featuring Megan Thee Stallion -"WAP"
Dr. Bobby Jones Best Gospel/ Inspirational Award, Kirk Franklin – "Strong God"
BET HER Award, SZA -"Good Days"
Viewers Choice Award, Megan Thee Stallion featuring Beyoncé -"Savage (Remix)"
Video of the Year, Cardi B featuring Megan Thee Stallion -"WAP"
Video Director of the Year, Bruno Mars & Florent Déchard
Best International Act, Burna Boy (Nigeria)
Best Movie, "Judas and the Black Messiah"
Best Actor, Chadwick Boseman
Youngstars Award, Marsai Martin
Sportsman of the Year Award, Lebron James