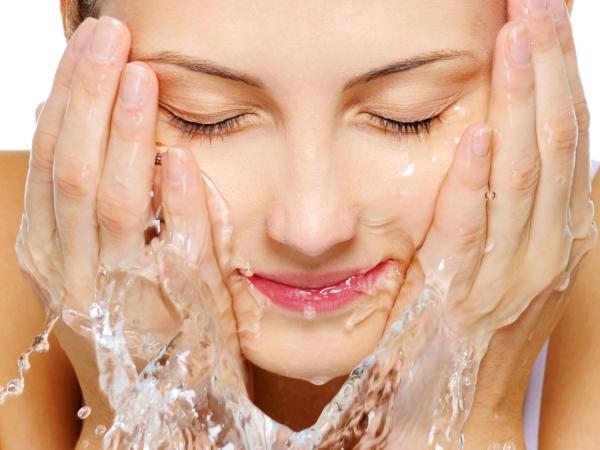 6 Best Drugstore Skin Care Products
By Jamie Rollo

Jan. 22 2019, Updated 10:58 p.m. ET
As a college student working a minimum wage job, I am always trying to find ways to save money. That's why I love to use credible drugstore products for all things skin care and makeup. I've always had a knack for being super-savvy when it comes to skin care and finding the best deals, so here is my master list of the best drugstore skin care products you can buy at your local Target, Walmart, CVS, etc.
I have always been a huge fan of the St. Ive's brand. It's super affordable and always works great with my acne-prone, oily skin. The coconut and coffee scrub has been my recent summer favorite to start my morning. After the first use, I noticed my skin already looked more radiant.
St. Ive's also makes other amazing face scrubs. I am a fan of the pink lemon and mandarin orange scrubs, along with the Smoothing Oatmeal Scrub, which doubles as a nourishing mask.
Article continues below advertisement
Speaking of masks, this Neutrogena mask has been a staple in my medicine cabinet since my first-ever breakout. I don't like to use this product as a daily cleanser because I find that it is very harsh on my skin. However, I do use it strictly as a mask or a spot treatment for when I do have breakouts, and the majority of the breakout will be gone the next day. The formula is 3.5 percent benzoyl peroxide, which is really tough on acne and why I have been using it for so long.
Article continues below advertisement
This is another product I have been using for years. It is just the most affordable and works well with my skin. It's made with salicylic acid, which aids in breakout prevention. For this product, a little goes a long way so I only find myself buying a new bottle every four months or so. It's a truly great moisturizer for people who are trying not to break the bank.
Article continues below advertisement
I was in my late-teens when I discovered this product. I never thought that I would need an eye cream, until I read up and realized that in order to keep my skin young and glowing for years to come, I needed to find and keep a skin regimen that includes the under-eye area. Burt's Bees has been a widely trusted brand for so long, so I decided to give the eye cream a try and I've loved it ever since. I know $12, at least in my eyes, can seem a little pricey for such a small bottle, but this product lasts forever. I bought my current bottle nearly half a year ago, and it is just starting to run out now.
Article continues below advertisement
I am the absolute laziest person when it comes to moisturizing my body. But, it is so important and necessary for making your summer tan last. This Nivea product, for me, is the best thing since sliced bread. Being able to moisturize in the shower is a revolutionary idea and is extremely time-saving. It also leaves your skin feeling moisturized, not sticky, so you can ditch the agony of putting jeans on after moisturizing.
Article continues below advertisement
This is another product I have been using for years. Simply put, it is just a great lip balm. It's easy to take on-the-go (it literally is the size of a glue stick), and the product lasts forever. I always tend to look for beauty products, especially ones that go on my face, that have fewer chemicals and more natural ingredients, so this lip balm is perfect.