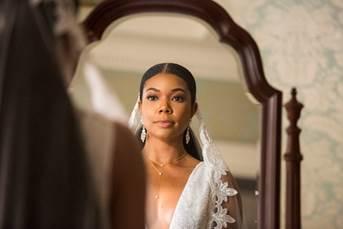 'Being Mary Jane' Closes with Two Hour Special
By Jamie Rollo

Apr. 17 2019, Published 8:28 p.m. ET
The widely adored BET show Being Mary Jane is ending its four season run with a two-hour long special that will air April 23 at 8pm. Gabrielle Union stars in the program as lead character, Mary Jane Paul. Fans can expect additional appearances from Michael Ealy, Morris Chestnut, Lisa Vidal, Richard Roundtree, Margaret Avery, Richard Brooks, BJ Britt, Raven Goodwin and Nicholas Gonzalez.
Being Mary Jane follows the story of the title character as she navigates life beyond her career. Mary Jane Paul is a successful news anchor who seemingly has it all – designer clothes, a nice house, and a nice car. What she is missing is a family to share everything she is so blessed to have. In the process of finding a family of her own, she finds herself on a journey of self-discovery.
After six successful years, however, fans will see BET's first ever hour-long scripted series coming to a close. The two hour special begins right where the last season took off, with Mary Jane and Justin. Fans last saw Mary Jane leaving the fertility clinic having just implanted her frozen embryos, only to come home to Justin proposing to her.
Fans can anticipate explanations to all of their unanswered questions in the special. Will she marry Justin? Will she have a family of her own? Will she have that fairytale ending, or have to suffice for another way to live happily ever after? Viewers will find this out and more April 23.
Being Mary Jane is executive produced by the lead character herself, Gabrielle Union, as well as Mara Brock Akil, Salim Akil and Jeff Morrone. The two hour special is directed by Adam Shankman, director of Hairspray, A Walk to Remember, Rock of Ages, and many more blockbuster hits.