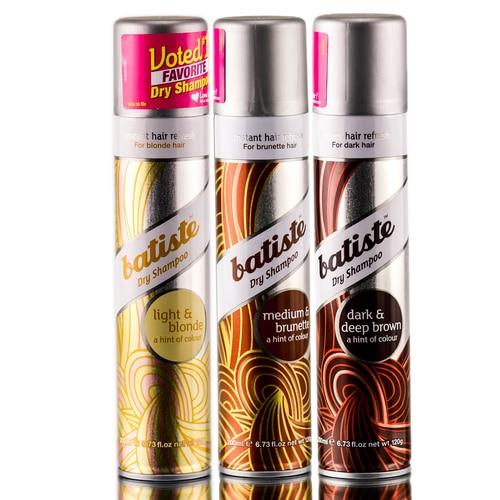 Batiste Hint of Color Dry Shampoo is a Lifesaver
By Alyssa Serrano

Jul. 12 2018, Updated 9:49 p.m. ET
Most females would agree that washing your hair every day is just not something you can do. Washing my hair too often leaves me with a dry scalp, but not washing it enough leaves me looking oily. That's when dry shampoo would come in to save the day.
Unfortunately, my first few experiences with dry shampoo were not the best. They always left my hair looking just as oily and would leave a buildup that made my scalp appear grey. This just made it obvious that I was trying to cover up my greasy roots, and it didn't work.
Then, one day my sister brought home Batiste Hint of Color Divine Dark Dry Shampoo. This dry shampoo uses some coloring to help blend the dry shampoo into your roots. At first, I was skeptical of course because of my previous experiences with dry shampoos and their empty promises. Regardless, I gave it a try because I really wanted the convenience of having a dry shampoo that actually worked.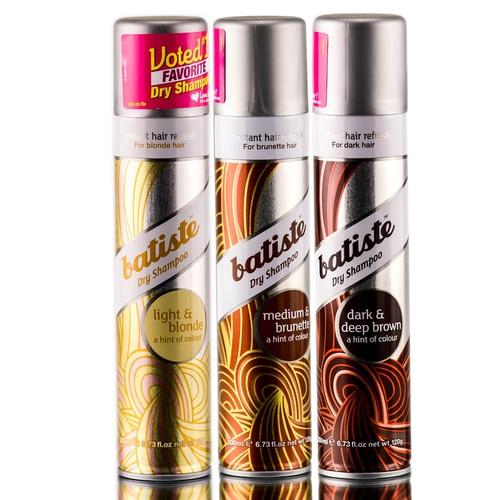 Article continues below advertisement
After using it once, I realized this was no ordinary dry shampoo, it changed the game for sure. First of all, it smelled great, which made me feel a lot better about not washing my hair that day. And most importantly, it left my formerly shiny roots looking matte and brown, as they should be. The hint of color really worked, I didn't need to brush the product through too much because it already blended so well. The added color also gave my thin, greasy hair great volume and bounce.
If you don't have dark brown hair like myself, but have the same problems with dry shampoo, Batiste still has the solution. This Hint of Color line comes in three different colors, (brilliant blonde, beautiful brunette, and divine dark) making it suitable for many hair colors.
You can find it at Target or Walmart for $6.59, (amongst some other drugstores).