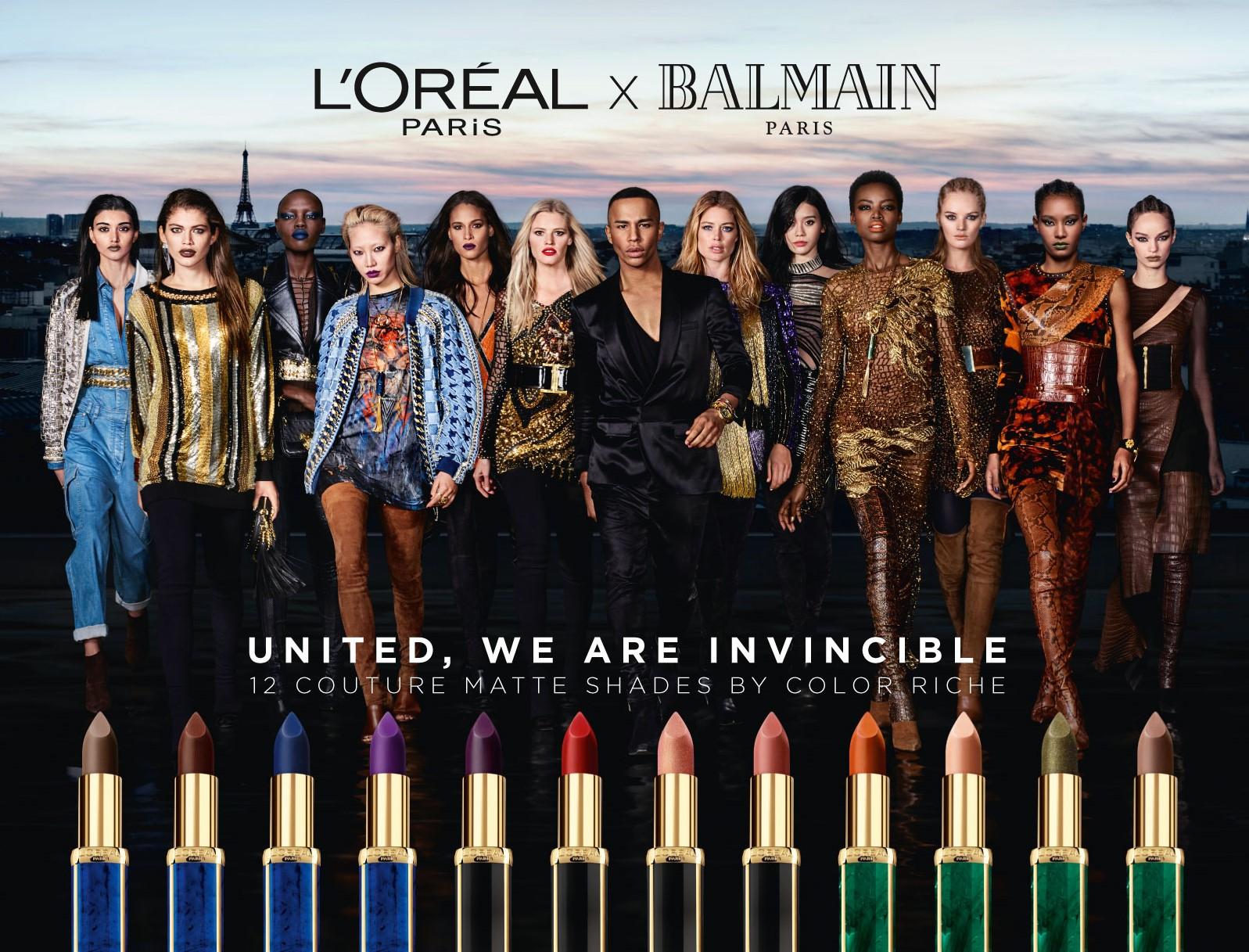 Why the Balmain x L'Oréal Collab is Exactly What We Need
By Kaylin Young

Aug. 30 2017, Updated 12:01 p.m. ET
In May, L'Oréal announced an upcoming makeup collab with Balmain. This week, the French fashion house debuted their campaign photos on Instagram. The #BalmainArmy included creative director, Olivier Rousteing and 12 diverse models highlighting the 12-shade lipstick capsule collection.
For just $14 a tube, anyone can be a part of the exclusive #BalmainArmy. This is the main reason Rousteing, Balmain's creative director, launched this beauty alliance. Although this is Rousteing's first makeup venture, the project is perfectly aligned with L'Oréal's vision. In a joint statement made in May, the beauty brand and Balmain said, "L'Oréal Paris and Balmain share the same strong vision of femininity and the same goal, to empower women and offer them diverse ways to express themselves."
The campaign featured an array of colors – not including the lipstick shades. From the deep mahogany of Grace Bol to the fair hues of Soo Joo Park and melted yellowed brown of Ysaunny Brito… Rousteing enlisted a variety of complexions to model the variety of metallic matte lipstick tones. The words "United, We Are Invincible" are stamped across each ad as the tribe of models (led by Rousteing in the middle) walk in front of the Eiffel Tower.
Balmain has been a leader in high fashion fight to recognize and include diversity in their shows, campaigns, and celebrity sponsors. Rousteing told ELLE, "I love expressing my world and my world is all about diversity. I love representing all the cultures that I can with my fashion." This also means diversity in price. It's nice to see $14 on a Balmain purchase rather than $1,400.
This makeup launch comes after a successful – and quickly sold out – collection at H&M last year. The anticipated collection will launch during Paris Fashion Week next month.