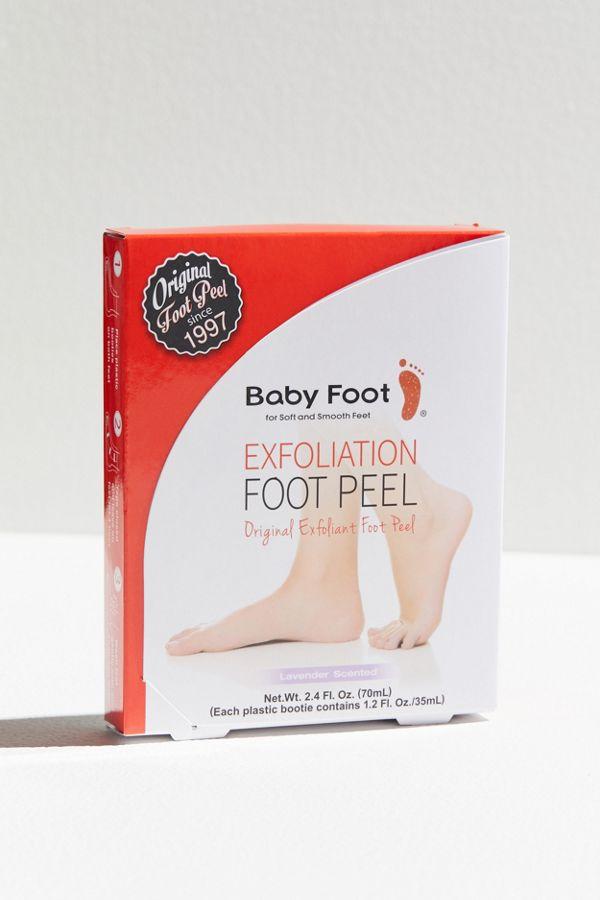 Baby Foot Actually Works!
By Johana L

Feb. 26 2019, Published 6:35 p.m. ET
I know we sound super late to the game on Baby Foot, but good products should always be viral. I tried Baby Foot for the first time on Wednesday the 20th.
Let's talk about the process first. You put your feet in these bags with a sort of thin absorbent material inside soaked in a gel. You secure the bags with tape (the box provides 6 strips of adhesive). Then you wait an hour.
After an hour goes by, you wash your feet with soap, and water.
No one really talks about this part, and I'm not sure if it's because other people haven't felt it, but your feet feel different afterward. It's a little hard to explain, but they're smooth in an irregular way. It's as if the skin on your feet is a coating. It's weird, you have to try it.
The box says to wait 5-7 days for the peeling to start, and by the 4th day (Sunday, the 24th) there was absolutely no change whatsoever. I was beginning to think that I'd be one of the few that Baby Foot wouldn't work on. That night I took a late shower, hopped into bed, and my feet felt kinda weird, like, a sort of bareness that I hadn't felt in a while. Again, hard to explain. I took my phone light, checked, low and behold, the skin on the heel of my left foot was significantly peely. Remember how I mentioned taking a late shower? It was around 12Am by this time, so this literally happened at the 5 day mark.
I woke up for work, nothing strange. I got home from work, took off my socks, and that's when I realized this foot peel really REALLY works. The skin on both of my feet was either off, or waiting to come off. I couldn't wear sandals, because it was clearly visible, and I have roommates so that'd be gross/embarrassing.
My feet are actually still in the process of peeling, it's only the 26th, so I just had to let you guys, the public, know that Baby Foot is magical. If you're hesitant to buy it, don't be. It's really worth it.