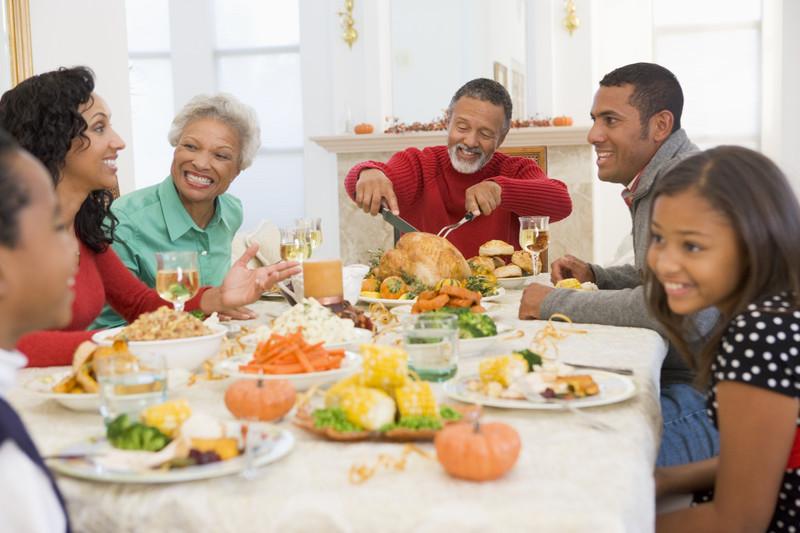 #AVeryJewishChristmasKwanza
By Kaylin Young

Dec. 18 2017, Updated 6:27 p.m. ET
The holidays are a time for togetherness, love, and family. For me, the holidays have always been a special time to bond despite the differences in my family. For instance, my family gathers around the table to say three prayers before dinner… Latkes are stacked tall next to the Sternos full of fried chicken… the candles from the menorah are all blown out, but the small lamp stand still sits on the table next to Christmas cookies and a book of Kwanzaa history. These are the snapshots of my holiday season celebrating with a multi-religion family.
I am black and a Christian and in my house we celebrate Christmas. However, my family is a beautiful mixture of colors, religions, and cultural backgrounds, so Christmas isn't the only holiday I'm familiar with celebrating. As December rolls around, my family often has three celebrations for Christmas, Hanukkah, and Kwanza.


My paternal grandparents converted to Judaism in the '60s and chose to raise their children under the Jewish religion. My dad took his Torah everywhere with him and was adamant about following all the laws. Until he met my mom.
My mom was raised in a Christian household, attending church every Sunday and while she did not carry her Bible everywhere, she was strong in her faith throughout college and her post-grad life. Before meeting my dad, she hadn't known black Jews existed and she was hesitant about starting a relationship with him. My dad made their religious differences a non-factor after they met because he converted to Christianity before even proposing.
His religion held an important place in his childhood, but as an adult, he valued the possibility of a family with my mom over that. Eventually, they get married and have some kids (I'm one of them)! I am a Christian and have always celebrated Christmas in my home, but I'm grateful for other traditions and holiday experiences that I've gotten to have.
As for Kwanzaa, I have only celebrated Kwanzaa one year with an extended cousin on my mom's side. As a black woman, I appreciate the principles each day represents. Principles of unity (Umoja), collective work and responsibility (Ujima) and faith (Imani) are important pillars of the African-American community and help to build up the family instead of tearing it down.
Article continues below advertisement

My holiday season is full of hashtags like #AVeryJewishChristmas fill my family's timeline and we fill ourselves with collard greens, turkey, and challah bread. I'm grateful that I have grown up with such a religiously diverse family. It has helped me understand and be open minded to conversations about different belief systems.