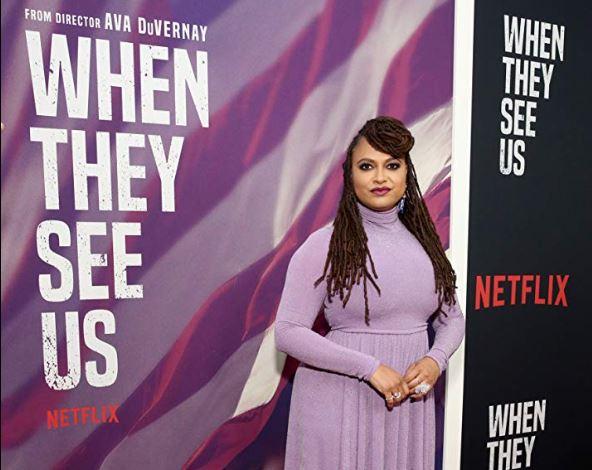 Ava DuVernay Anounces Her Dates for the Emmys
By Jamie Rollo

Aug. 14 2019, Published 3:10 p.m. ET
Ava DuVernay, who created the Netflix series When They See Us, said she's bringing Korey Wise, Yusef Salaam, Raymond Santana, Antron McCray, and Kevin Richardson to the Emmys with her as her dates. After working with them closely for the series, she says she talks to them on a weekly basis and they are excited to attend the awards show with her.
words by Kai Collado-Vazquez
"When I called them to tell them about the Emmys, none of them knew about it. It was about an hour later and they're on the East Coast, and I called them, like, 'So? Right?' And they're like, 'Hey, what's up?' I'm, like, 'The Emmys!' Literally I had to explain to them what it was, for one of them I had to say, 'It's like the Grammys, but TV,'" DuVernay recalled.
DuVernay wrote and produced the Netflix show based on what happened to the five boys 30 years ago, and the series is up for 16 total Emmy awards. In the same discussion where she announced she would be bringing the men with her to the Emmy awards, she speaks about why she named the show When They See Us instead of Central Park Five. Ava DuVernay decided to change the name of the series just three months before its release, after Netflix had already promoted it as Central Park Five. She wanted to do this so viewers would see them as humans, not just the label news outlets had given them.
"'Central Park Five' I associate with a moniker that was given to these men and thrust upon them," DuVernay explained. "They did not choose it and it's not who they are. They are Korey, Antron, Raymond, Kevin, and Yusef. They have mothers, they have dreams, they have families, they have beating hearts and are human beings and they're not this moniker, and I didn't want it."