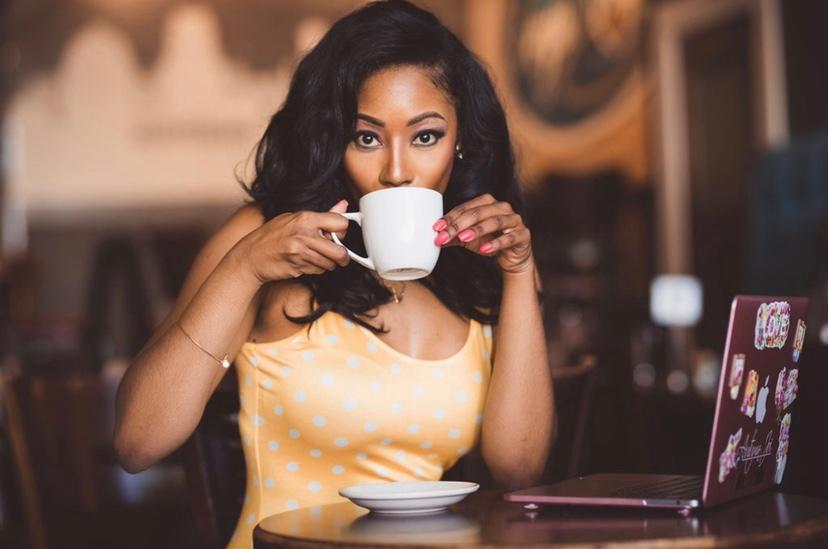 Autumn Joi Barrett's Rise to Radio Success
By Jamie Rollo

Jan. 22 2020, Updated 10:48 p.m. ET
Making it big in the radio industry is no easy feat. With the top rated midday radio show in North Carolina, Autumn Joi Barrett found her way to her dream career through hard work, determination, and an unmatched passion for entertainment. Outside of radio, Autumn Joi has been a red carpet correspondent for the BET Awards, NAACP Awards, the Grammys, and more. She also has made appearances as a guest commentator for TMZ and News One. Of course, this radio personality's mass success didn't happen overnight. Luckily, Autumn shared with us her journey to becoming the host of Autumn Joi Live "Your Midday Love."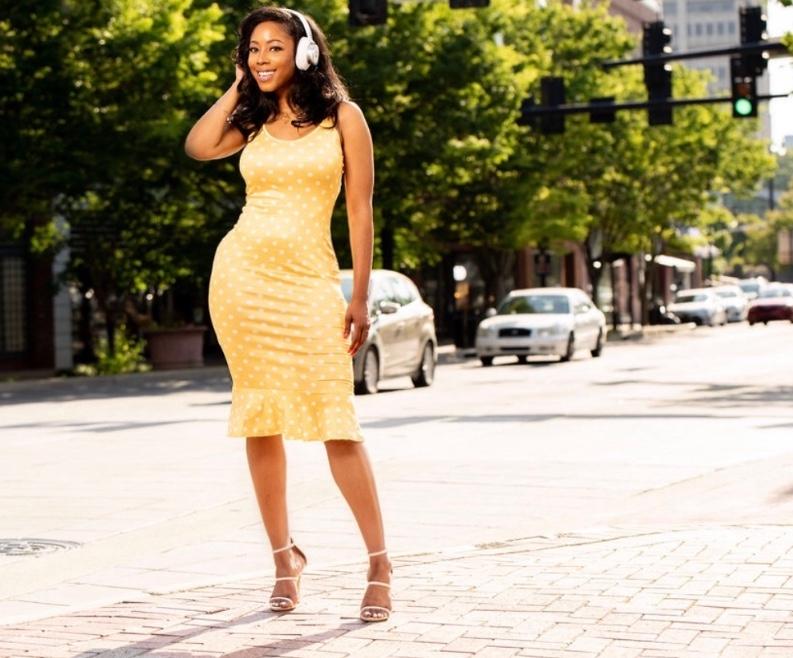 For as long as she can remember, Autumn Joi knew that she wanted to work in radio. But truth be told, practice doesn't always make perfect. "If I'm gonna be completely transparent, you kind of have to be born with it. And I say that because we're called radio personalities for a reason. You have to have a personality," she explained.
Article continues below advertisement
Autumn's passion for radio has always been in existence. Even when she was little, she would practice introducing songs on cassette tapes. "I used to always listen to the radio, faithfully. And I remember I got a cassette tape and Aaliyah was playing, and I was like 'alright, once Aliyah goes off, I'm gonna introduce the next song and I'm gonna say hey what's up everyone,'" she recalled. "It's crazy because I found that tape about four years ago, and when I tell you I had tears of joy because knowing that that's what I wanted to do at such a young age, and now I'm doing it, it's literally a dream come true."
Autumn Joi found that her professional experiences only drove her passion further. She spent years interning and gaining experience. While that crucial experience marked amazing chapters in her life, she believes that small failures really built up her character, personality, and devotedness.
Article continues below advertisement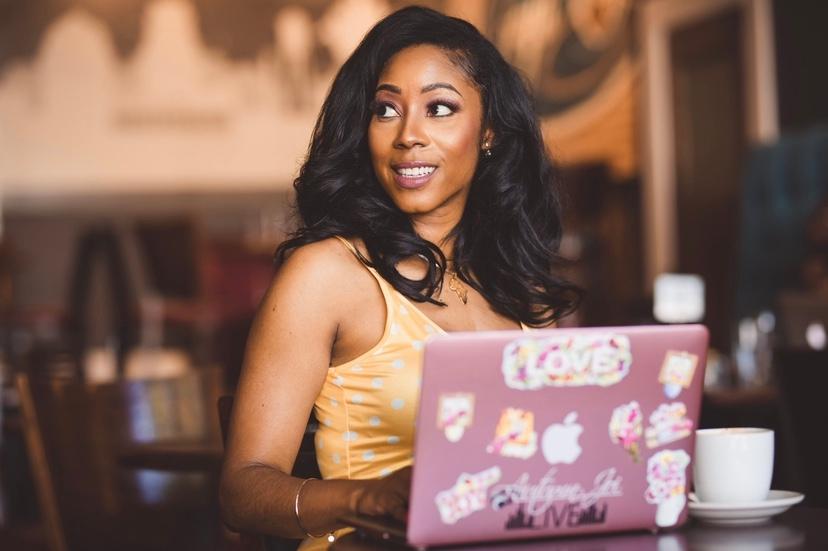 Autumn Joi's professional radio career initially started off in her hometown of Washington D.C interning for Donnie Simpson on WPGC. She then moved down to Miami where she interned for 99 Jamz before moving up to New York where she lived for over a year. In New York, Autumn Joi worked for Shade 45 satellite radio and hosted her own show on Thisis50.com. That specific show, "the Weekly Recap," would receive thousands of views. After her success on that show, she was hired to do overnights (2am to 6am) at WKYS. "If you wanna be good in radio, that's probably the best shift to get because you really can iron out all of your mistakes," Autumn added.
Article continues below advertisement
After leaving New York, there was about a three year gap where she wasn't doing radio at all. But it was in this time period where Autumn Joi realized she wasn't being her "authentic self." During that gap, she was working for Enterprise Rent-a-Car. "It was completely humbling, you know, it was a humbling experience," Autumn explained. Working there, she told herself that if she ever got the opportunity to be on air, she would "take it and run with it."
While working at Enterprise, she started her own online radio station called Star Power Radio. "As you're vacuuming out cars and checking people in, and you know that your purpose is so much bigger than your current circumstance, you get discouraged," Autumn revealed. "I was able to overcome that by realizing you know what? Let me not drown in self pity. I'm not on commercial radio, but you know what? I can do internet radio. And that's what I did."
Article continues below advertisement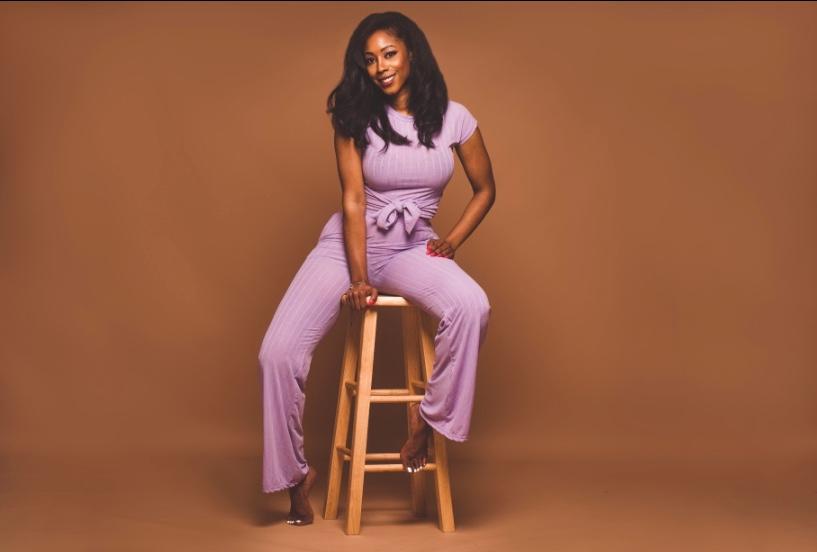 Star Power Radio saw great success for an internet show at the time because Autumn took all of her knowledge and past experience in commercial radio to replicate the same format online. "I had segments. I had funny skits. I had co hosts. I interviewed people and I had people actually come in," she explained. "I conducted it like a business and if you want people to take you seriously and buy into what you're doing, you have to conduct yourself like a business."
Article continues below advertisement
Putting in time, effort and love Autumn was able to monetize her internet show. Any money she made, however, was invested back into the show. "Star Power Radio really took on a life of itself. I had thousands of downloads and people listening, which is unheard of when it comes to internet radio," she said. "And it was totally a grassroots effort."
Star Power Radio's success inspired Autumn to keep pushing forward. She made a new air-check ("it's like a voice résumé") and sent it out to different stations she had worked with. While she wasn't expecting people to get back to her, they did. From there she worked 92Q in Baltimore before earning her midday slot at K97.5. "It's all about timing. It's all about continuing to press forward and to continue to work on your dream like no one's looking," said Autumn. "If you're concerned about the views, and the likes, and who's paying attention, you'll lose yourself and your craft will suffer… You just gotta keep going because eventually, you're gonna hone in and tap into something real and other people will see that."
Article continues below advertisement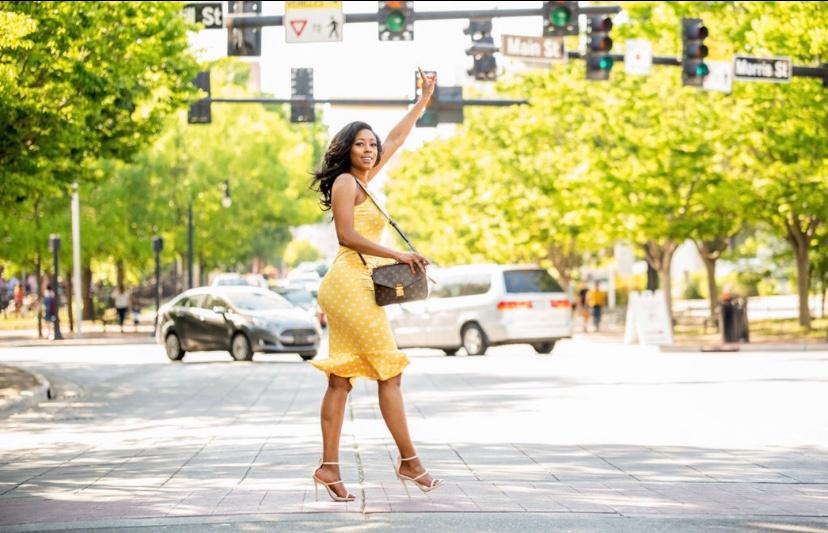 Finding and doing what you love is hard for a lot of people, but Autumn truly found her passion and is eternally grateful. This February, she plans to share her knowledge to help others with her first ever seminar: "Radio Run 2020: How to Make it in the Entertainment Industry." There she will go over the key ingredients, if you will, on how to make it in the media and entertainment business. Autumn invented her method, "PREPP," which stands for passion, realization, effort, planning, and preparation. At the workshop, she will break down each of those steps for guaranteed success in order to help people find and obtain their ultimate dream career.
"I wake up every morning and realize, I am going to my dream job. I don't get anxiety about having to deal with people," she explained. "I thank God every single day when I wake up that I am able to finally live what I prayed for and asked for, and manifested."
You can tune into Autumn's show Monday through Saturday, 10 am to 3 pm on K97.5.