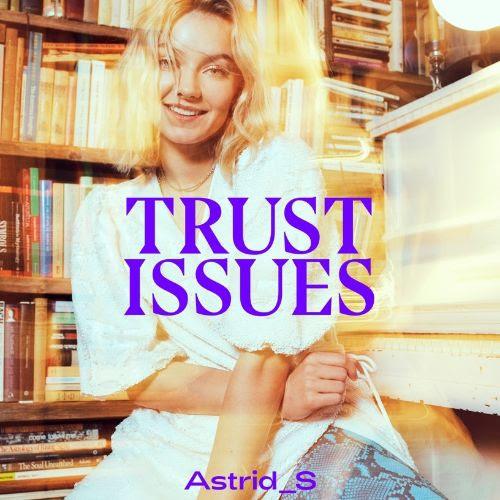 Astrid S Drops EP Trust Issues Before Sold-Out Tour
By Ash C

Aug. 30 2019, Updated 5:43 p.m. ET
On Friday August 30, Astrid Smeplass – known professionally as Astrid S – unveiled her much anticipated EP Trust Issues which you can listen to, stream, or buy here.
The 22-year-old Norwegian singer, songwriter, and model got her breakthrough in 2013 when she placed fifth in the Norwegian version of Pop Idol. After that, her 2016 self-titled debut Astrid S was another global breakout with the hit single "Hurts So Good" collecting over 200 million streams worldwide.
Astrid S has been described by the media as "making it all sound so sweet and easy, with plenty of sugary melodies" and lyrics that are relatable.
Her new five-track EP showcases her brand new single "Doing To Me" along with other previously released and much praised tracks – "Someone New," "Emotion," "The First One," and "Trust Issues." Astrid S spoke of her new EP as "a collection of songs that I've made and released the past year with two new songs. These songs are for my fans and kind of a sneak peek leading into the album. I hope people connect to these songs and that they look forward to the album next year!"
We can't wait. But until then – next month, Astrid S embarks on her Stripped Down Tour across the U.K, Europe, and the U.S at intimate venues that are handpicked by the team. Too bad it's already sold out. She will be performing acoustically with a five-piece band.