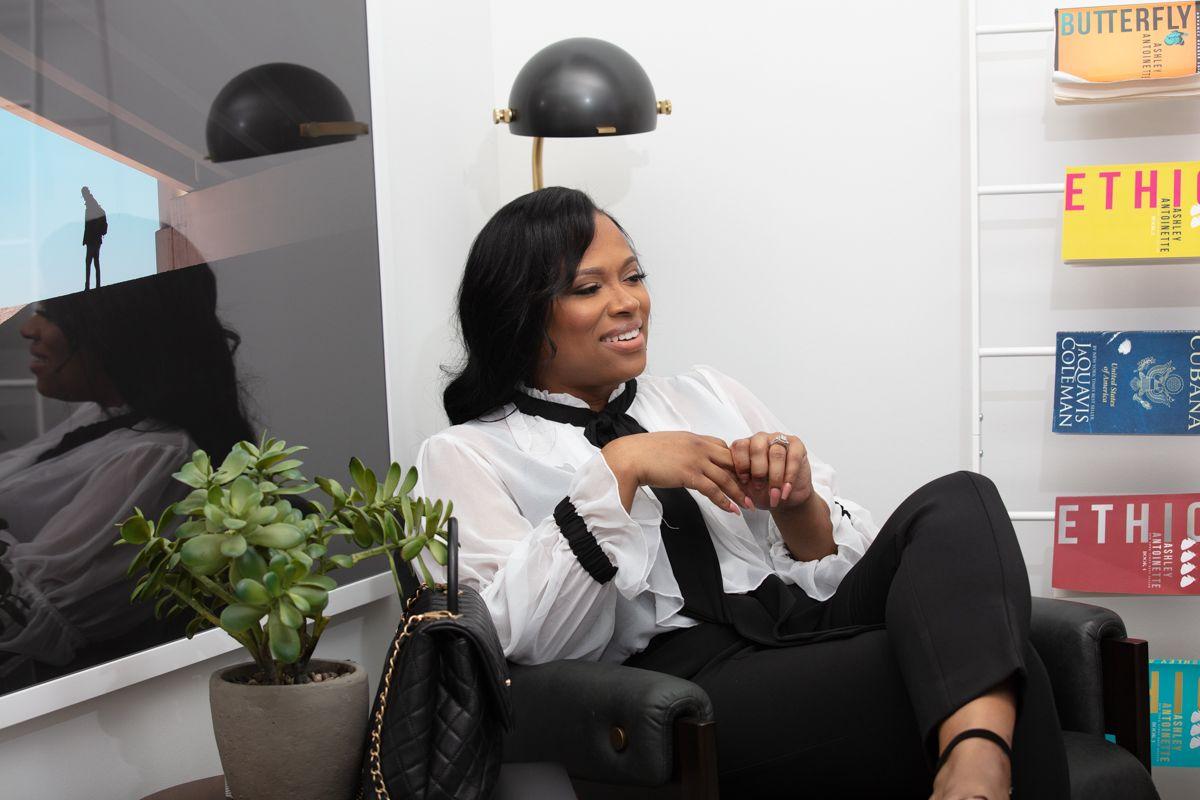 Q&A with Best-Selling Author Ashley Antoinette
By Jamie Rollo

Jul. 30 2020, Updated 3:30 p.m. ET
Ashley Antoinette is a true force to be reckoned with. Falling absolutely and deeply in love with writing at the age of 16, this best-selling author turned her passions into a thriving career with over 40 published books on shelves. Not only is Ashley secretly credited with best-sellers through her lengthy ghostwriting career, she also has a huge following from her own fictional works. Her series The Cartel, which she co-wrote with her husband, is currently getting picked up for a film or television adaptation. She is also gearing up to release the third part of her Butterfly series this December. Bombshell was lucky enough to chat with Ashley about her career, inspirations, and future plans: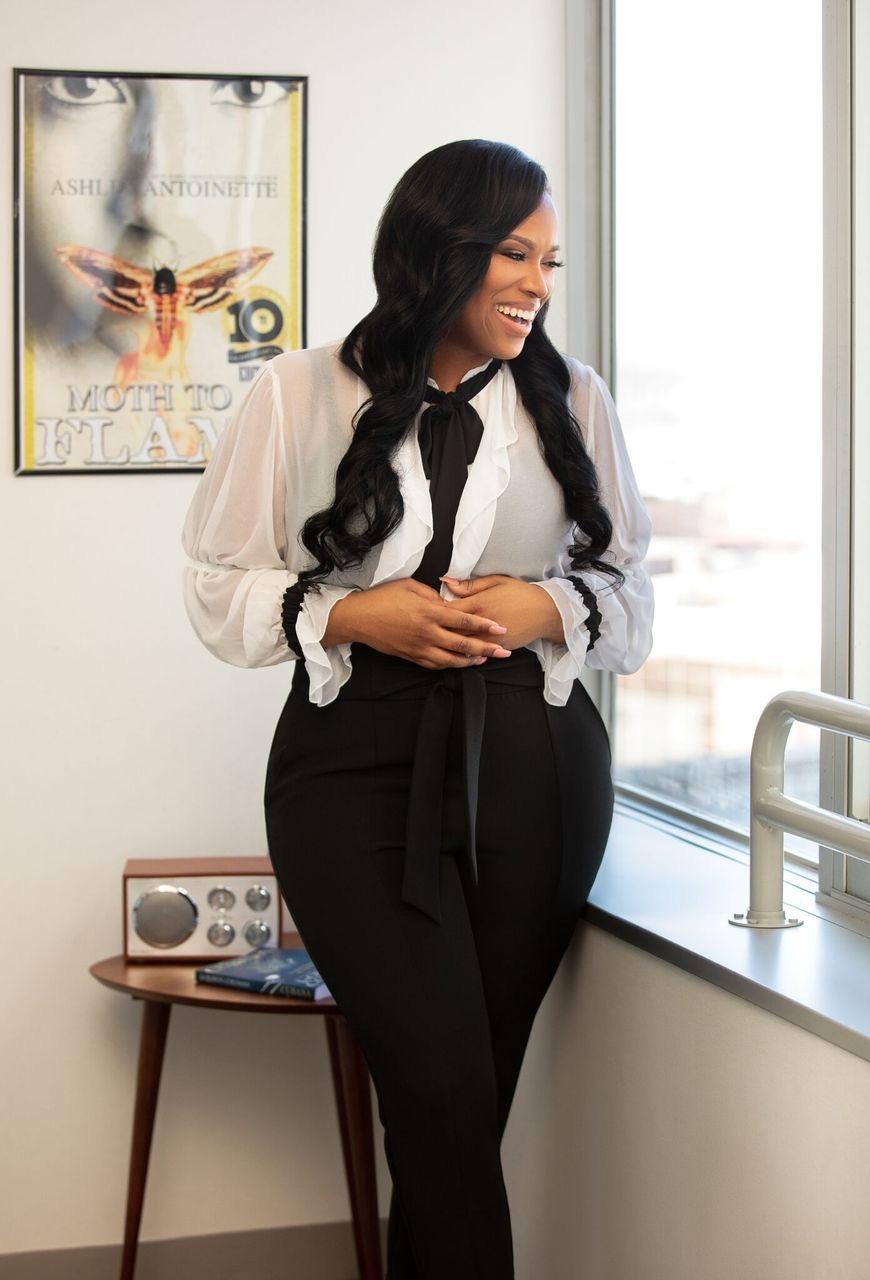 Bombshell: You've been a writer for quite some time time now, tell me about how you got started? Did you know that you always had the talent?
Ashley: "I started writing when I was 16 years old. I'm from Flint, Michigan and I met this boy that I fell in love with super early. He's my husband now, but he was my boyfriend then and he moved me out of my house really early. We had this tiny one bedroom apartment – it felt like a mansion back then but it was literally probably about 500 square feet. And I ended up getting pregnant really, really early so I was like on a path to basically fulfill a statistic. I wasn't supposed to be where I am today. But I ended up having an ectopic pregnancy and I was rushed into surgery. The healing process for that, I was really young, not even just physically but emotionally. It took me a lot to heal from that. During my recovery, my boyfriend at the time, he dared me to write a book. He dared me to writing contest. And I'm super competitive and we used to read books together, that's actually one of the first dates that he had taken me on. So, there was just a shared love for words and books and literature. Once he dared me to do that, it kind of snapped me out of the depressive funk that I was in. I started a book and he started his own book, and when he would leave the house I would cheat and go read what he was writing to make sure mine was better… What I was reading was amazing, it was really good. I proposed that we join the manuscripts together. So we did that and we stayed in the house for about two weeks, night and day. While I was healing, I was writing and I was writing with my best friend. We ended up creating our first book Dirty Money, which we sold to publishers later that year."
Article continues below advertisement
BS: How many books have you written and published to date?
A: "I almost lost count. We have over 40 books on shelves. So I still co-write with my husband. We never really, you know, gave up on that brand. That's the brand that kind of solidified us in the literary fiction space. But we also went off to do solo brands. I write women's fiction under my solo brand Ashley Antoinette. And then I've ghostwritten books for best-selling authors. I'm working with Tamika Mallory, now, on her book. There's just a ton of my work in the market, some you wouldn't really even know that it's me because I do a lot of work behind the scenes as well."
BS: What does the ghostwriting process look like?
A: "You really establish an intimate relationship with the subject matter. Everyone has a story, everyone has a place that they come from that they're passionate about that has contributed to their success. So when they're ready to share that story, you know, it's really a marriage between creatives. You have to find someone who gets the tone, who gets the feel, who can express the emotions on the page of who you are without jeopardizing any integrity to the story. So you sit down for a long time and you just get to know the person that you're writing about. I've made a lot of friendships by doing that because they bare their souls. It's almost like you're a journal and you're just keeping a record of everything that they say. You're looking at their emotions, you're looking at their body language when they tell certain parts of their stories, and it's my job to record all of that and record it in a way that it feels like it was written by the person that's telling the story. It's really just establishing a network of pure souls and being able to turn that into art on the page. And then being able to keep the secret, you know?"
Article continues below advertisement
BS: Having written so many, what are the biggest challenges that come along with writing a book? How long does it typically take you?
A: "I've written books in a month's time span. For me, my life is literally writing. I write every single place that I go, sometimes when I'm driving I have my phone out and I'm trying to type a note. I'm always in my notes section just so I don't forget something that I've thought of. It's just integrated into the way that I live now and it's been that way for over a decade. It's just as natural to me as breathing… There's just some days where you physically can't do it, like if I get sick or something like that. I feel like there's a piece of me missing. It just takes passion, it takes discipline. I know a lot of writers begin their careers thinking they're going to sell millions of books and it just doesn't happen that way. It's a gradual building of a fan base and building of an identity because you're sharing who you are with the world."
BS: Do you ever struggle with creative burnout? How do you overcome it?
A: "That's a question that I get often, actually, about writer's block and you know, how to deal with writer's block. In my 17 years of writing, I haven't experienced it but I always tell other writers that I don't experience it because I'm constantly living and I'm reflecting what I'm living on the page. As long as I'm breathing, as long as I'm meeting people, you know, I'm learning lessons every day as I walk through life, I'm growing as an artist and as a woman. I started writing when I was 16, I'm about to be 35. So that's a daily accumulation of lessons and wins and losses, and I record everything so there really isn't a time where I don't feel inspired to write. The motivation is all around me, you know? I'm breathing in the motivation as I speak to you. There's just always something that sparks that creative flame in me and I feel like writers who love to do this, will use their environment as inspiration and they won't run out of fuel. It's when you're forcing yourself to be a writer – when you don't really love it or maybe you're doing it for the wrong reasons. Maybe your motivation is money or fame, I feel like that's when writer's block really can hinder someone. But as long as you're doing it for the love of it, it's really endless. I feel like I have a limitless amount of words inside my head that just can't wait to get out, so I'm just being a service to my pen."
Article continues below advertisement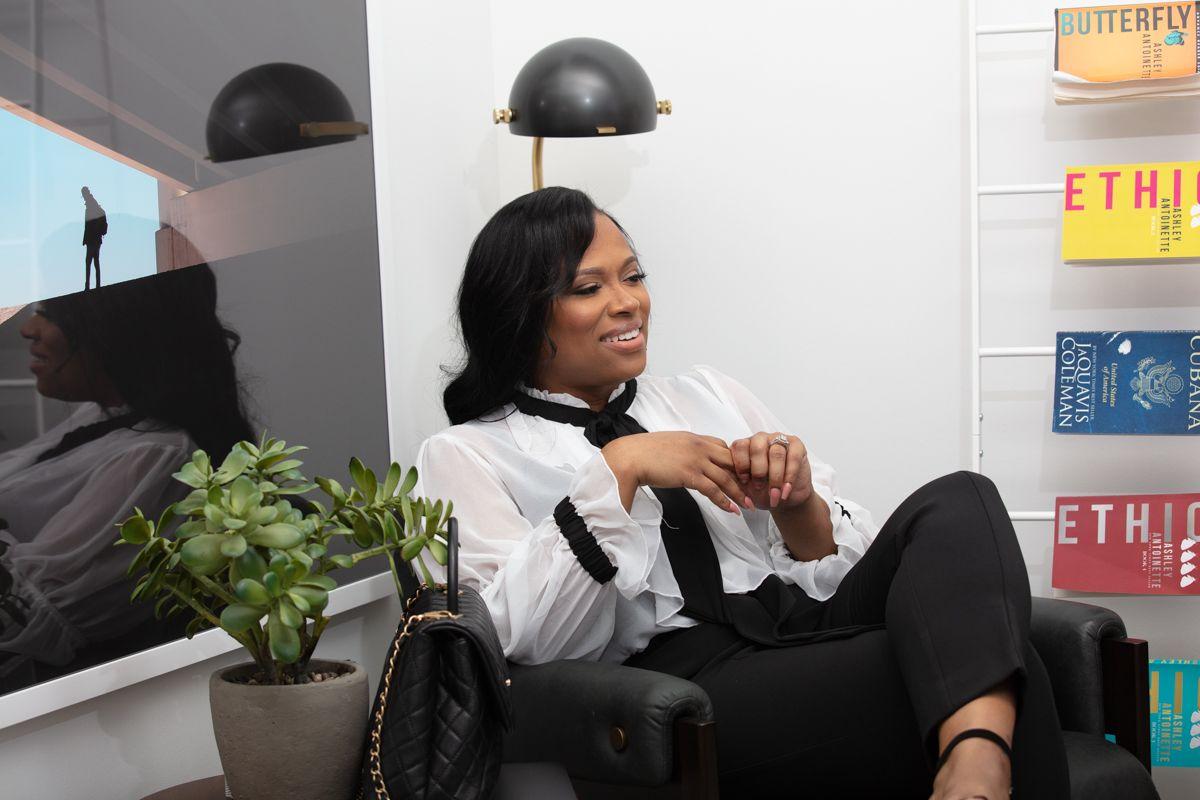 BS: Where do you get the inspiration to write so often?
A: "My life, the people around me – my upbringing has a really prevalent role in the things that I write about. I grew up in Flint, Michigan and most people when you mention that city now, you think of the water crisis. But I grew up in Flint in a time when it was miraculous like it was beautiful. It was the hood, it was the bottom and the ghetto and we didn't have much, but we had love. There was so much love flowing on the concrete streets of my city and I absorbed it all from everyone around me – from my family, from my friends, from teachers at school. It was just a vibe. There was an energy and a pulse in that city that I feel like has been lost over the years as poverty and you know drugs and economy and so many things have come to change the tone of where I come from. But, it definitely gave me stories to tell. Sometimes I used to compare my life to the lives of the characters in the books that I would read when I was younger. Of course, these characters are white characters. I was reading Sweet Valley High and Goosebumps – books that I couldn't relate to but it was a form of escapism. And I would ask myself, 'why doesn't my life look like this? Why is my life harder than the lives of other people?' And when I grew up, I realized that it was God giving me stories to tell. It was God preparing me for my gift. And I pull from that history every single time I open my laptop."
Article continues below advertisement
BS: Do you ever plan to use your writing in other facets? Like television or film writing?
A: "Yes, absolutely. I feel like that's the natural progression of things. My husband and I have actually worked with Warner, Horizon, and NBC Universal. A few years ago we were creating pilots over there. We're constantly pitching television shows, constantly writing scripts, so we're just waiting for the right opportunity. Our best selling series The Cartel has been optioned by Alcon Entertainment, so that's out in the market now. We're just waiting for the timing to be right, all of the elements to fall into place. You have to hear a lot of 'yeses' before Hollywood puts something on tv, but we're working at that. That is probably our number one goal right now."
BS: Lastly, are you working on any new novels – can you tell us a bit more about?
A: "I released two books this year, Butterfly Book 1 and Butterfly Book 2, Book 3 comes out in December. Butterfly is just this beautiful coming-of-age love story and it's about a young girl named Morgan and she gets caught between loving herself and loving a man. She is really struggling with the balance of 'who comes first?' And she doesn't know what void to fill. Through becoming a mother, through friendships with others and self-exploration, through mentorships – she goes on this incredible journey of figuring out that self love is really the greatest love of all and that it can only be enhanced by the way that she loves others. So I'm releasing the third book of that this December. My fans are super excited about it – I'm super excited about it, too! I've been immersed in that world for about two years now, it's a big book."