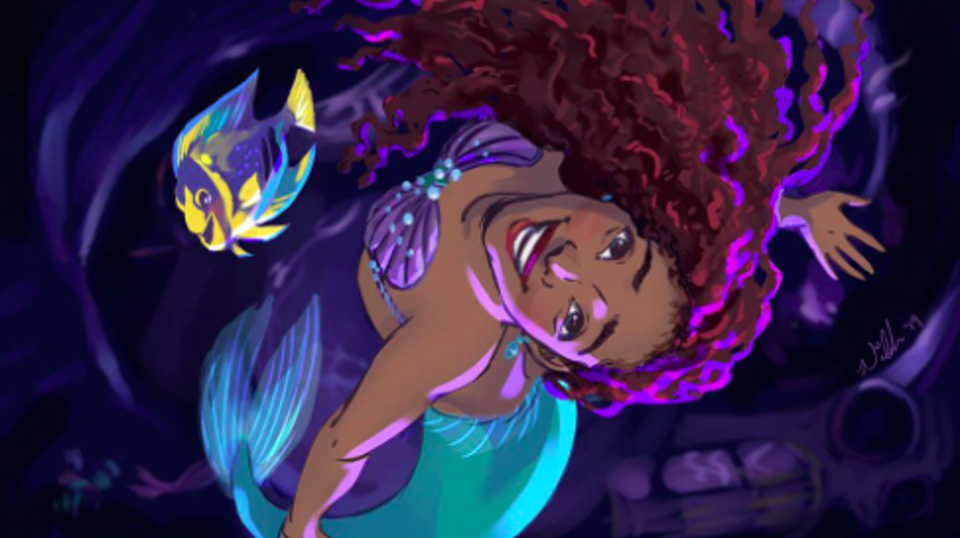 Ariel is Black, and People Are Mad Because?
By Jamie Rollo

Jul. 8 2019, Published 10:17 p.m. ET
Over the holiday weekend, Disney announced that Halle Bailey, of the group Chloe X Halle, will be playing Ariel in the live action version of The Little Mermaid. For some reason, people have a problem with the fact that she is a woman of color, and not the fair-skinned, red head that Disney created 30 years ago. It sparked unnecessary outrage among white people who feel that the princess should've matched her nonexistent "ethnic roots."
People protesting Disney's casting decision created an entire Facebook page titled "Make Ariel White Again." The cover photo, eerily similar to Jim Crow era advertisements, depicts the original Ariel, with black skin, exaggerated features, atop a watermelon with a chicken wing on her chest. The bio for the group states, "Are you tired of people washing out the great traditions of white princesses for people of color? Do you feel that they should keep everything the way it is? Then join us!"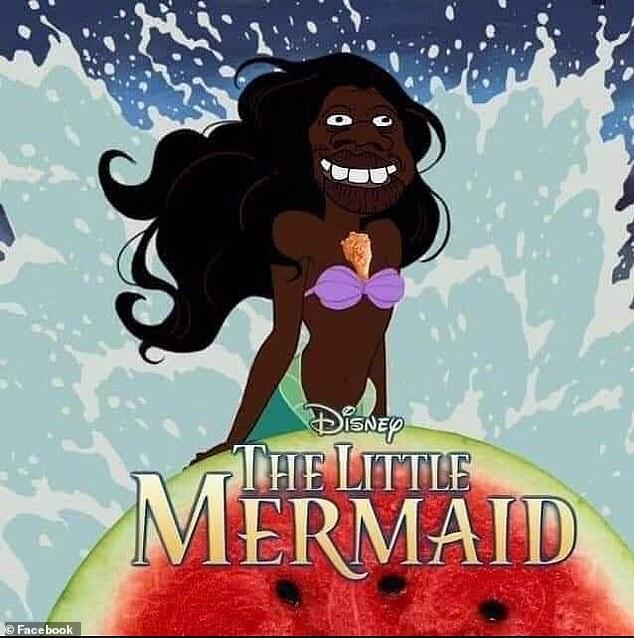 Article continues below advertisement
Different pages and hashtags have been trending trashing Disney's decision to cast Bailey for the role. One tweet under the trending hashtag "#notmylittlemermaid" wrote, "I'm not racist but if a white woman played Tiana in princess and the frog then people would get mad. It's the same thing here. Ariel is pale white with true red hair. @disney please stick to true heritage."
Article continues below advertisement
Most opposers agree with this notion, but the fact of the matter is, Ariel's race was never integral to her story line. Why? Because she is a fish. To compare Ariel's story to Tiana's is racist in itself. No, a white actress should never play Tiana. Her story line and situation is dependent on her race. It is the same circumstance for Pocahontas and Mulan. Both should be played by a Native American and an Asian woman, respectively, because it is important to their plot line. I would argue the same for a white princess like Merida, who is clearly of Scottish descent and her Gaelic culture is integral to her story. If Disney ever were to make a live action version of Brave, then it would only make sense to cast a fair-skinned, redhead for the role.
Ariel, while most like to imagine the pail skin cartoon from the 1989 depiction, never really had a race. The original fairytale, written by Hans Christian Anderson, depicted her skin to be "as clear and delicate as a rose leaf." Meaning, her skin was probably translucent and greenish given she is a fictitious, aquatic creature. Mermaids are mythical creatures, so how could she possibly have a determined race?
Casting a woman of color for a princess was something Disney had to do. Quite honestly, they should've done this decades ago. Their first ever African American princess didn't come about until 2009, and she has been the only one since. Bailey being cast as Ariel is so important for young girls of color. They rarely ever see themselves as film princesses. One princess was not enough. Putting "I'm not racist" before your statements against Bailey being Ariel doesn't make you less racist.