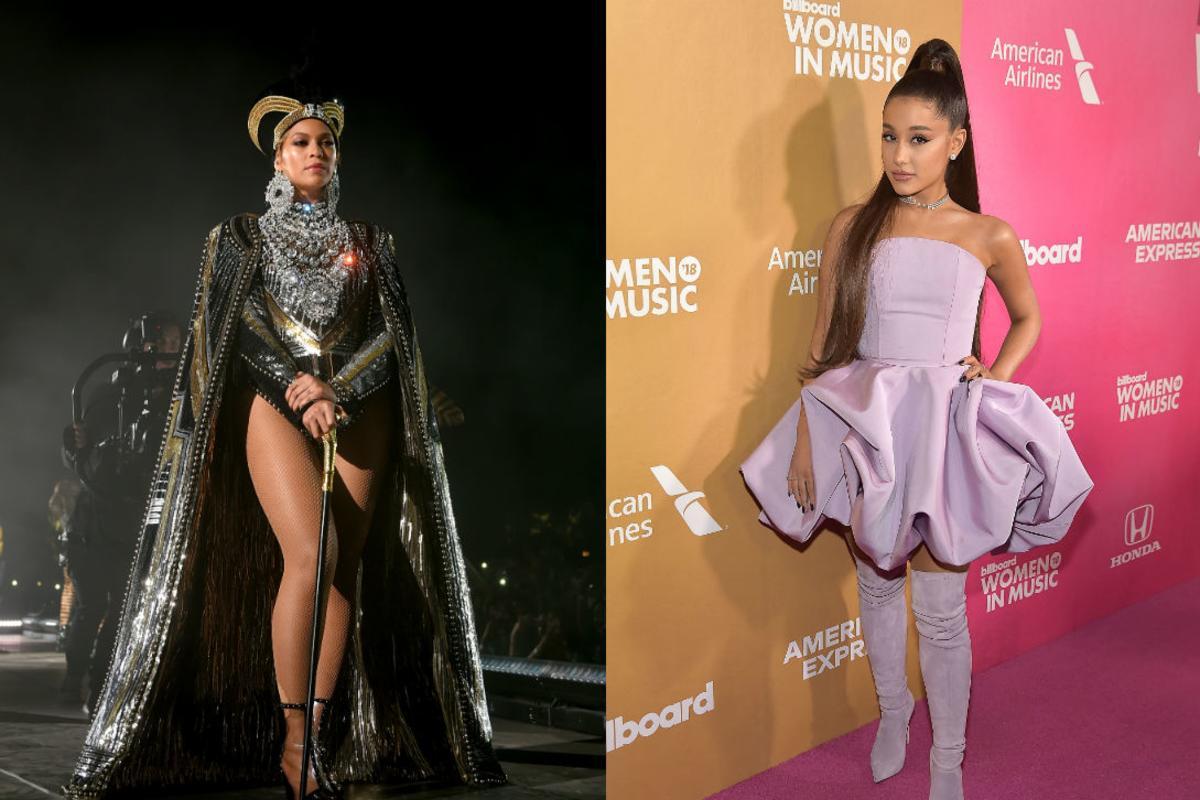 "Arichella" VS "Beychella" Battle Of The Pay
By Johana L

Apr. 19 2019, Published 6:30 p.m. ET
It was recently reported that Ariana Grande made double to that of what Beyoncé made at Coachella. Ariana Grande made $8 million while Beyoncé made $4 million.
While both are exuberant amounts of money, Beyoncé was clearly slighted. And t's not only fans that are upset, non-fans are upset too.
While both women made Coachella history, Ariana Grande as youngest person to ever headline the festival, and Beyoncé as the first black woman to headline the festival, I'm giving you 3 reasons why Ariana's higher pay is some BS.
1. Everyone has been saying it, and it's just a fact: Beyoncé is more seasoned
If you were hiring a Doctor with 30 years of experience in their field (and with an innumerable amount of awards for their brilliant work), versus a Doctor with 5 years of experience, who would you pay more? Beyoncé has paid her music dues from girl group to solo artist to features, and duets. Beyoncé is Beyoncé. She is the person others will be compared to. She has built her own pyramid, and she owns it. I don't hate Ariana at all. In fact, she's definitely a favorite, and I probably listen to her more than I listen to Beyoncé. When Ariana burst onto the scene she was dubbed "mini Mariah." Why? Because Mariah is a legend. The only thing they really have in common is the whistle register and that's about it.
2. Beyoncé's voice has much more range
Let's talk about actual talent. Beyoncé HAS IT. Whether anyone believes she's overrated, her talent is something that can't be denied. She's not throwing out whistle registers, but she has provided countless songs featured in international singing competitions around the world. Remember Korean Beyoncé? Remember Britain's Got Talent? These songs aren't chosen because they're catchy, they're chosen because they provide a range with which singers can demonstrate their best capabilities.
3. Beyoncé's performance was truly a once in a lifetime experience for all who attended
You CAN NOT dethrone a FIRST. The FIRST black woman to headline the festival will forever be Beyoncé. She is the one and only FIRST. You CAN, however, dethrone the youngest person to headline the festival. There was someone before Ariana, and there will be someone after. So who was before her? No one actually cares. See? This factor alone should have upped Beyoncé's pay by at least $1.5 million.
I know we throw the word iconic around often, but Beyoncé's Coachella performance was an actual iconic moment.
One of Ariana Grande's Coachella performance highlights featured a throwback boy band ('NSync) that played on the radio along with teen Beyoncé. Come on.