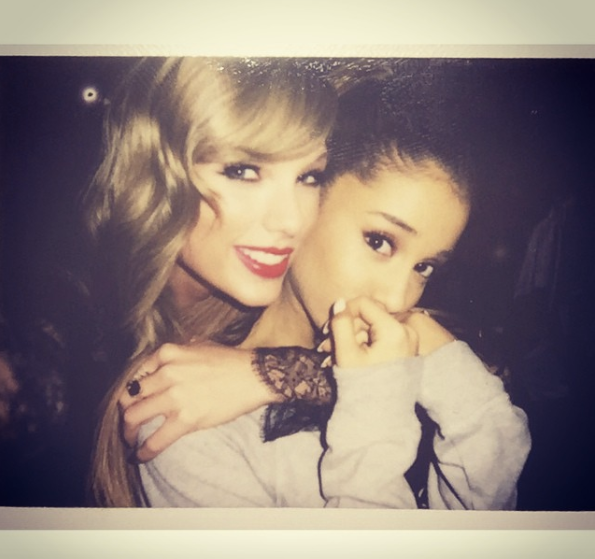 Ariana Grande and Taylor Swift : Women Help Women
By Rhamer Bernardez

May 25 2017, Updated 2:46 a.m. ET
Pop's two reigning princesses, Ariana Grande and Taylor Swift, have shown the world the importance of alliance, perseverance, and womanhood, in the days following the attacks in Manchester.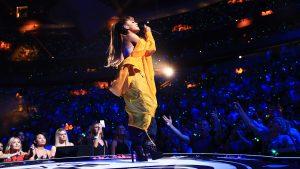 On May 22nd, a typical Monday evening turned to one of horror as the world watched a terror attack occur in Manchester, England. CNN, BBC, the Associated Press and other news outlets broke news of a bombing at Manchester Arena. Grande had just finished her set and was off the stage when the bomb went off at the foyer of the arena. In videos that surfaced online, people were hastily running towards exits.
Article continues below advertisement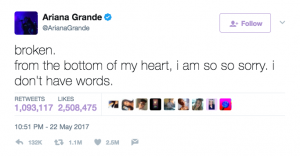 The following day, photos of Grande arriving at an airport in Florida surfaced. She had used a private jet, courtesy of Swift to safely make her way back to the U.S. Swift's generous act of kindness and her thoughtful thinking should get us thinking of what we can do to help others.
When a tragic event occurs, an outpour of love spreads across social media. We should take that love and show it to one another in person, not just online. Of course we all don't have a private jet we can automatically lend, but we can do small things like lend a helping hand.
Take some time and tell another woman her outfit is on point, or her hair looks amazing. The little things we say to one another can make or break someone's day. Choose to lighten up someone's mood today and make a difference.