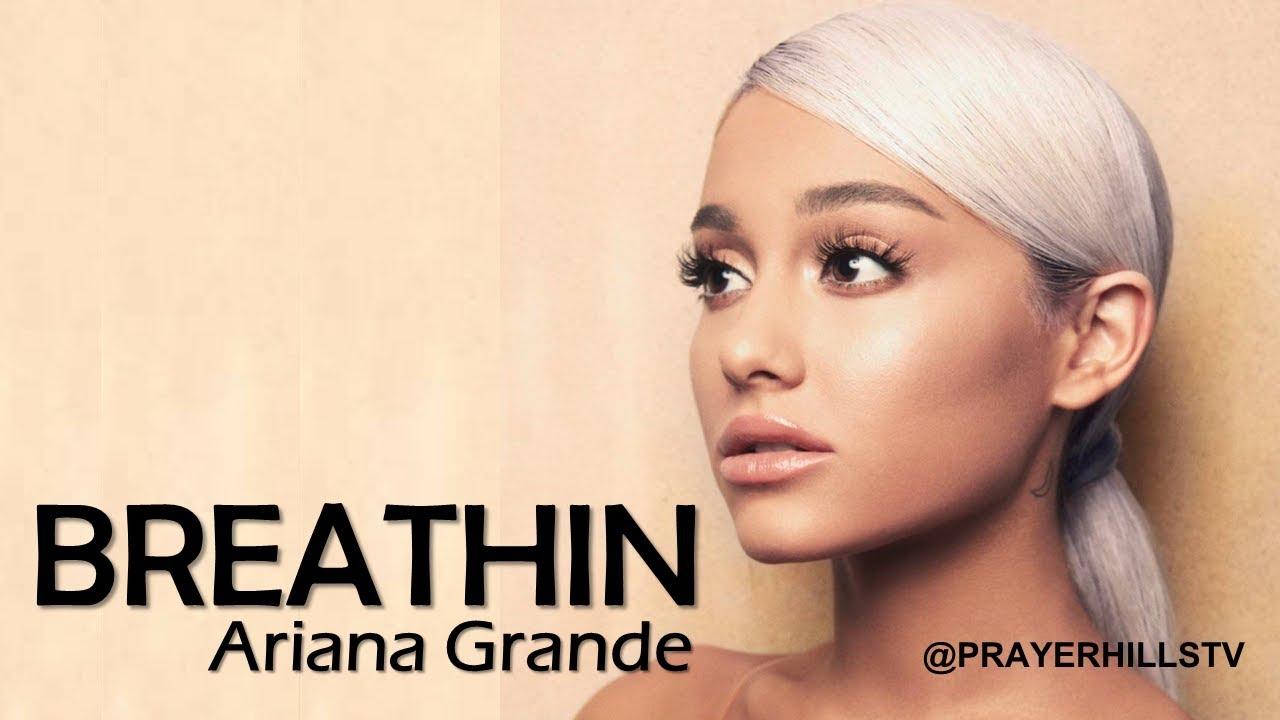 Ariana Grande Releases New 'Breathin' Music Video.
By Claire Concannon

Nov. 7 2018, Published 7:21 p.m. ET
This is a week of releases for Ariana Grande after earlier in the week releasing her brand new song "Thank u, Next' she has also dropped her new video for Breathin from her new album Sweetener. There is only one word to describe the video and that is Dreamy. Ariana herself sports her signature high pony for most of the video and looks almost ethereal throughout.
Article continues below advertisement
The video, like the song itself, portrays the anxieties that Ariana has suffered with. It shows her sitting in a crowded station, everyone rushing around her and then her head up in the clouds as if to try and escape her anxieties, according to Cosmopolitan this could also be a subtle message about Ariana's most recent ex boyfriend Pete Davidson as the clouds resemble her and Pete's matching phone covers and tattoos. The two recently split after the death of Ariana's previous boyfriend Mac Miller.
At the end of the video you see Ariana swinging in the clouds, maybe representing that she now feels weightless and her mind is clearer than before. Whatever way you interpret the video it's safe to say that Ariana looks more stunning than ever.