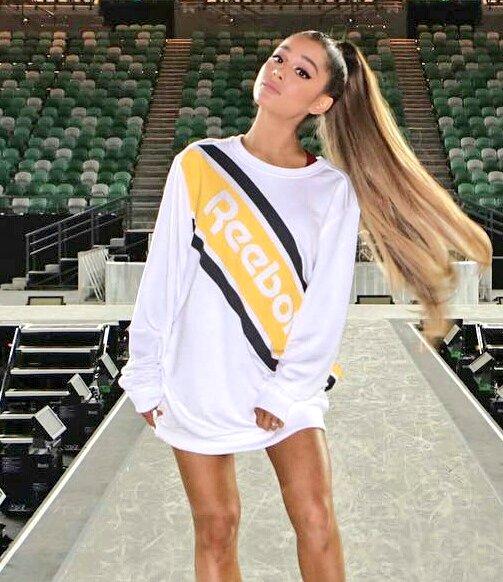 Ariana Grande Has Officially Become Apart of the Reebok Family
By Caitlin

Sep. 20 2017, Published 7:14 p.m. ET
Just a few days ago, the pop star signed a year-long deal with Reebok, which will be used for social media deals, and campaigns. Because Grande's social media following on Instagram alone is so large-113 million and counting-there is no doubt that this will be a great selling point, as well as deal for Reebok.
According to WWD, "Grande will be very important to Reebok's global marketing and digital efforts. Even though she is pictured on her Instagram's home page wearing a black eye mask with Playboy bunny-type ears (which probably doesn't scream athleticism), Reebok's press material notes were still positive, 'Grande embraces her unapologetic and fearless persona, both in front of fans and behind the camera.'"
For more details and photos, go check out Ariana Grande's Instagram page.