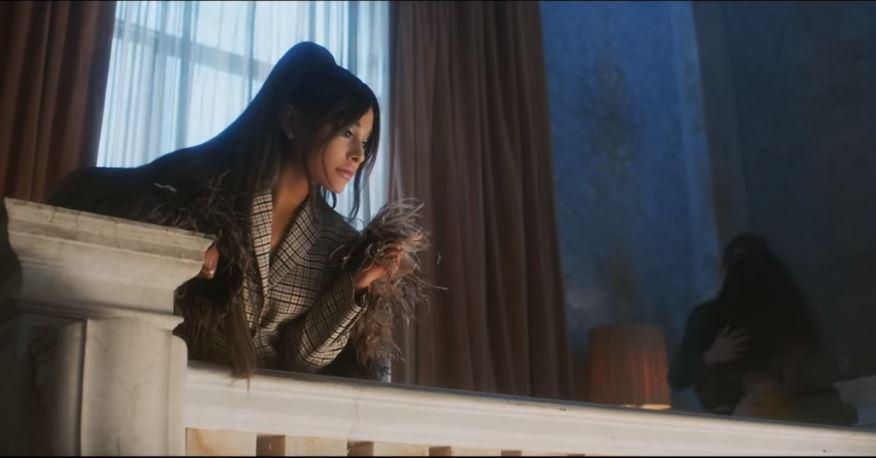 Ariana Grande Drops "Boyfriend" with Social House
By Jamie Rollo

Aug. 2 2019, Published 5:44 p.m. ET
Last night, Ariana Grande released a new single featuring pop duo Social House, along with a music video for the song which is now the number one trending video on YouTube. "Boyfriend" is the second track she released with Social House after being on tour with them. She was recently featured on their song "Haunt You," which came out earlier in July. Ariana Grande and Social House wrote this new song together and the music video was directed by Hanna Lux Davis. In the past, Davis had also directed videos for Drake, Nicki Minaj, and Lil Wayne.
"We wanted to make something uplifting that captures that feeling of being afraid to take the leap & trust, being afraid of being hurt or feeling like you won't be enough for that person," Ariana Tweeted. "But also how it feels to have a crippling crush on someone."
The song is about wanting to be with someone, but being afraid of the commitment, and in the music video you can see Ariana wanting to fight various girls Mike from Social House is talking to during a party. She imagines using a bow and arrow to shoot a girl he is with, and also imagines fighting a girl at the party.
"I feel like this song captures a common theme in the lives of so many people I know!" she wrote on Twitter. "People want to feel love but don't want to define their relationship & have trouble fully committing or trusting or allowing themselves to fully love someone. Even tho they want to."
After only 13 hours of being released, "Boyfriend" is the number one video on the YouTube trending page with over 8 million views. The song and video are number one on iTunes charts as well. Fans love the song because even though it's catchy, it has a deeper meaning that people can relate to.