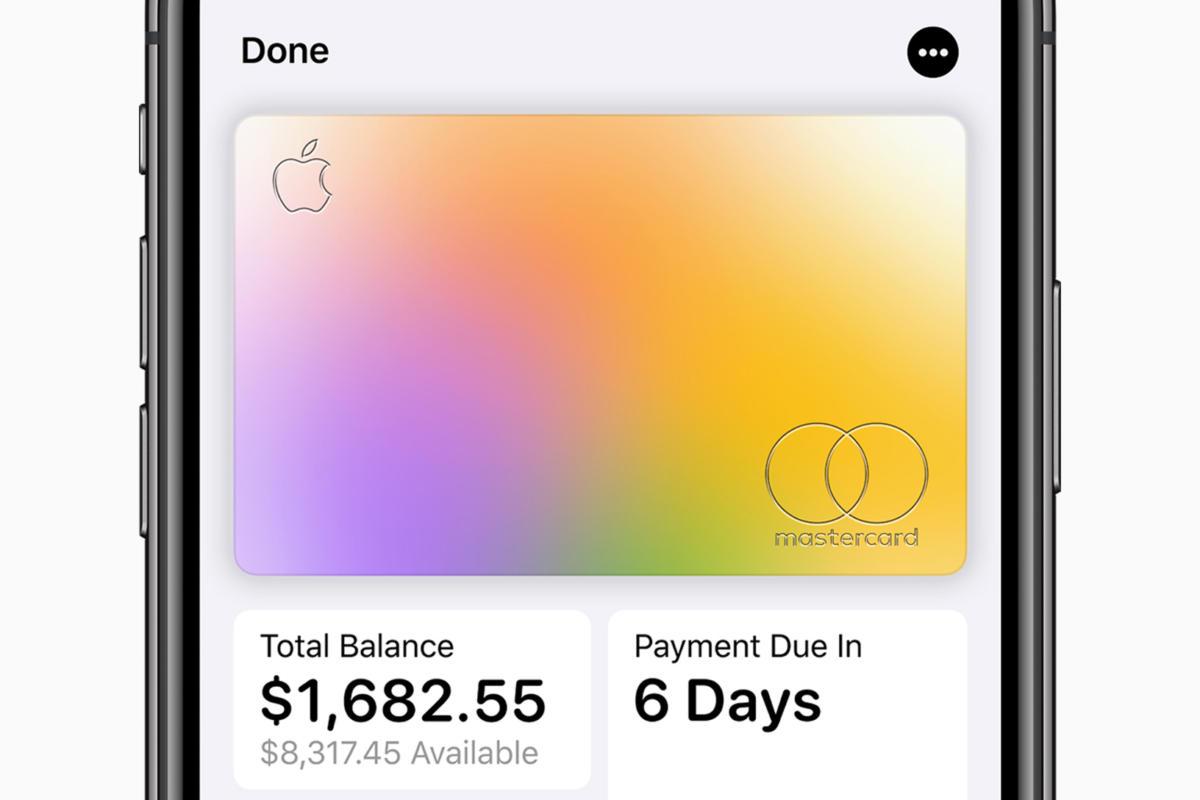 Apple Card Allegedly Discriminates Against Women
By Jamie Rollo

Nov. 12 2019, Updated 7:14 p.m. ET
The new Apple Card has been the center of a lot of buzz. Recently, however, Apple Inc. and the Goldman Sachs Group, the bank running the credit card service, have come under fire for allegations that the card's algorithm may have a gender bias. According to Bloomberg, a Wall Street regulator is now looking into the claims.
Numerous allegations began popping up after entrepreneur David Heinemeier Hansson posted a tweet discussing his issue with the credit card provider saying, "The @AppleCard is such a f*cking sexist program. My wife and I filed joint tax returns, live in a community-property state, and have been married for a long time. Yet Apple's black box algorithm thinks I deserve 20x the credit limit she does. No appeals work."
The tweet went viral and many began sharing similar experiences with the new credit card provider. However, Apple Inc. co-founder Steve Wozniak says it is not Apple's algorithm, but Goldman Sachs'. "These sorts of unfairnesses bother me and go against the principle of truth. We don't have transparency on how these companies set these things up and operate," Wozniak told Bloomberg. "Our government isn't strong enough on the issues of regulation. Consumers can only be represented by the government because the big corporations only represents themselves."
Article continues below advertisement
Wozniak felt obligated to discuss such issues as he noticed the same bias with his own wife. He said that he was able to borrow 10 times more than his wife on their Apple Card despite having joint bank accounts and credit card accounts that treat them equally. "Algos obviously have flaws," he continued. "A huge number of people would say, 'We love our technology but we are no longer in control.' I think that's the case."
Andrew Williams with Goldman Sachs released a statement explaining how the Apple Card algorithm works. He explained that with Apple Card, which is unique from other cards, each individual account is assessed and bases the algorithm off of personal credit lines and credit history, not joint accounts.
Article continues below advertisement
"As with any other individual credit card, your application is evaluated independently. We look at an individual's income and an individual's creditworthiness, which includes factors like personal credit scores, how much debt you have, and how that debt has been managed," Williams wrote in the statement. "Based on these factors, it is possible for two family members to receive significantly different credit decisions. In all cases, we have not and will not make decisions based on factors like gender."
There are still, however, countless stories shared on social media of Apple Card users who are experiencing the same issue as Heinemeier Hansson and Wozniak. One Apple Card user said that he and wife also filed joint tax returns and make the same annual income, yet he was given a $70,000 credit limit while his wife only got $50,000. "The department will be conducting an investigation to determine whether New York law was violated and ensure all consumers are treated equally regardless of sex," Linda Lacewell, the superintendent of the New York State Department of Financial Services, told Bloomberg. "Any algorithm that intentionally or not results in discriminatory treatment of women or any other protected class of people violates New York law."