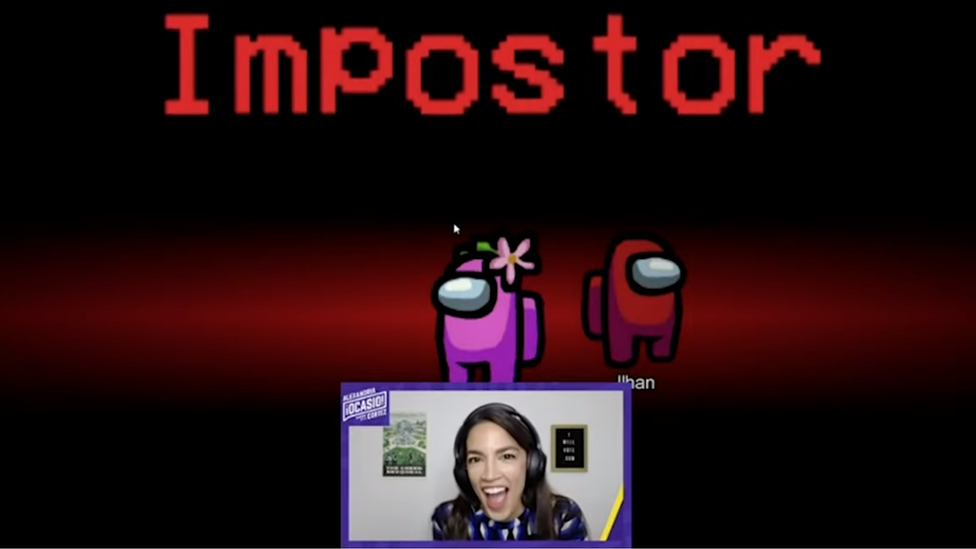 AOC Hosts Twitch Stream To Encourage Voting
By Elysia J

Oct. 23 2020, Published 4:19 p.m. ET
On Tuesday night Congresswoman Alexandra Ocasio-Cortez (AOC) appeared on a Twitch stream to encourage people to vote blue. The stream helped to promote iwillvote.com. The site gives information on polling places, voting dates, and voting methods.
It all started Monday evening when she tweeted asking if anyone wanted to play Among Us on the popular streaming platform.
Among Us is a game developed by Innersloth. You and up to 10 friends play as astronauts on a spaceship. At the start of the game, most players will be assigned the role of crewmate. Their job is to complete a series of tasks and stay alive to win the game. Either one or two players will be assigned the role of imposter. Their job is to sabotage the ship and kill as many players as possible to win the game. Players can eject crew members they believe to be the imposter and the imposter's job is to defend themselves. The game came out in 2018 but only recently gained its large following.
The tweet generated a massive response and caught the attention of large Twitch steamers. Left-wing streamer Hasan Piker played a large role in coordinating the stream, as did Pokimane. Other guests from the streaming-sphere included Disguised Toast, MoistCr1TiKaL and Corpse_Husband. Congresswoman Ilham Omar also joined.
Article continues below advertisement
The stream got around 439,000 views.
Highlights included…
AOC explaining that New Yorkers can vote Trump out of office, whilst still telling the Democrats to do better. She explained that voters in the state can vote for the Biden/Harris ticket on the Working Families Party line to help progressive organizing.
AOC saying she hopes she is not the Imposter the first round, and being assigned imposter the first round.
Ilhan Omar and AOC Teaming up as imposters.
AOC warmly greeting Hbomberguy, who she has previously streamed with, only for him to immediately kill her.
The players listening to Hbomerguy explain how healthcare works in the U.K.
The stream demonstrated real political skill. Politicians have often fallen flat on their faces when trying to connect with young voters. But AOC effortlessly endeared young people without coming across as fake. The impact it will have on voter turnout remains to be seen.
AOC's full stream is available to watch on her Twitch channel.