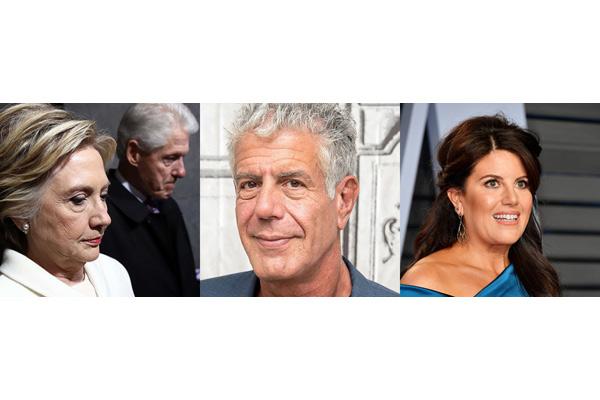 Anthony Bourdain's Thoughts on the Clintons/Monica Lewinsky Scandal
By Jamie Rollo

Jul. 17 2018, Published 9:48 p.m. ET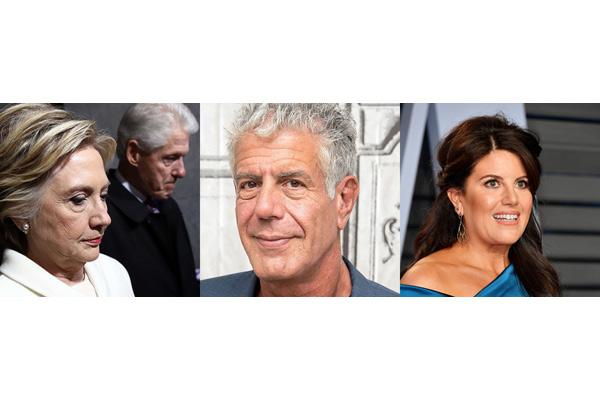 The late Anthony Bourdain had a couple of last minute words he wanted to say to Bill and Hillary Clinton.
In an interview with popula.com, Bourdain had some choice words for the Clintons. When asked if Bill should have been impeached after the Monica Lewinsky scandal, Bourdain said no. However, he did refer to the former president as "entitled, rapey, gropey, grabby, (and) disgusting."
Bourdain made it clear that though he feels there were not grounds to throw Bill out of office, he was still disgusted with the way the Clintons handled the scandal.
"The way that he – and she – destroyed these women and the way that everyone went along, and, and are blind to this," stated Bourdain. "Screamingly apparent hypocrisy and venality. How you can on the one hand howl at the moon about all these other predators. And not at least look back."
The level of hypocrisy, according to Bourdain, is unforgivable. Hillary is outwardly a huge #MeToo supporter, and yet covered up the fact that her husband played a similar role in the 1998. Additionally, Bill Clinton, himself, has been accused of sexual harassment in the past.
Article continues below advertisement
When asked if he would have acted differently if the scandal were to happen today, he said that he wouldn't. He defensively stated, "People would be using the facts instead of the imagined facts. If the facts were the same today, I wouldn't."
He also discussed that he didn't get out of this scandal unscathed, and became even more defensive.
"And nobody believes I got out of that for free. I left the White House $16 million in debt, but you typically have ignored gaping facts in describing them," commented Bill. "I have had nothing but women leaders in my office since I left. You are giving one side and omitting facts."
It's understandable for Bill to get annoyed at being asked about something that happened 20 years ago. However, it does not absolve him of the responsibility for taking advantage a young White House intern, and allowed her to be publicly scrutinized for it.
"I now see how problematic it was that the two of us even got to a place where there was a question of consent," stated Lewinsky, "Instead, the road that led there was littered with inappropriate abuse of authority, station, and privilege."