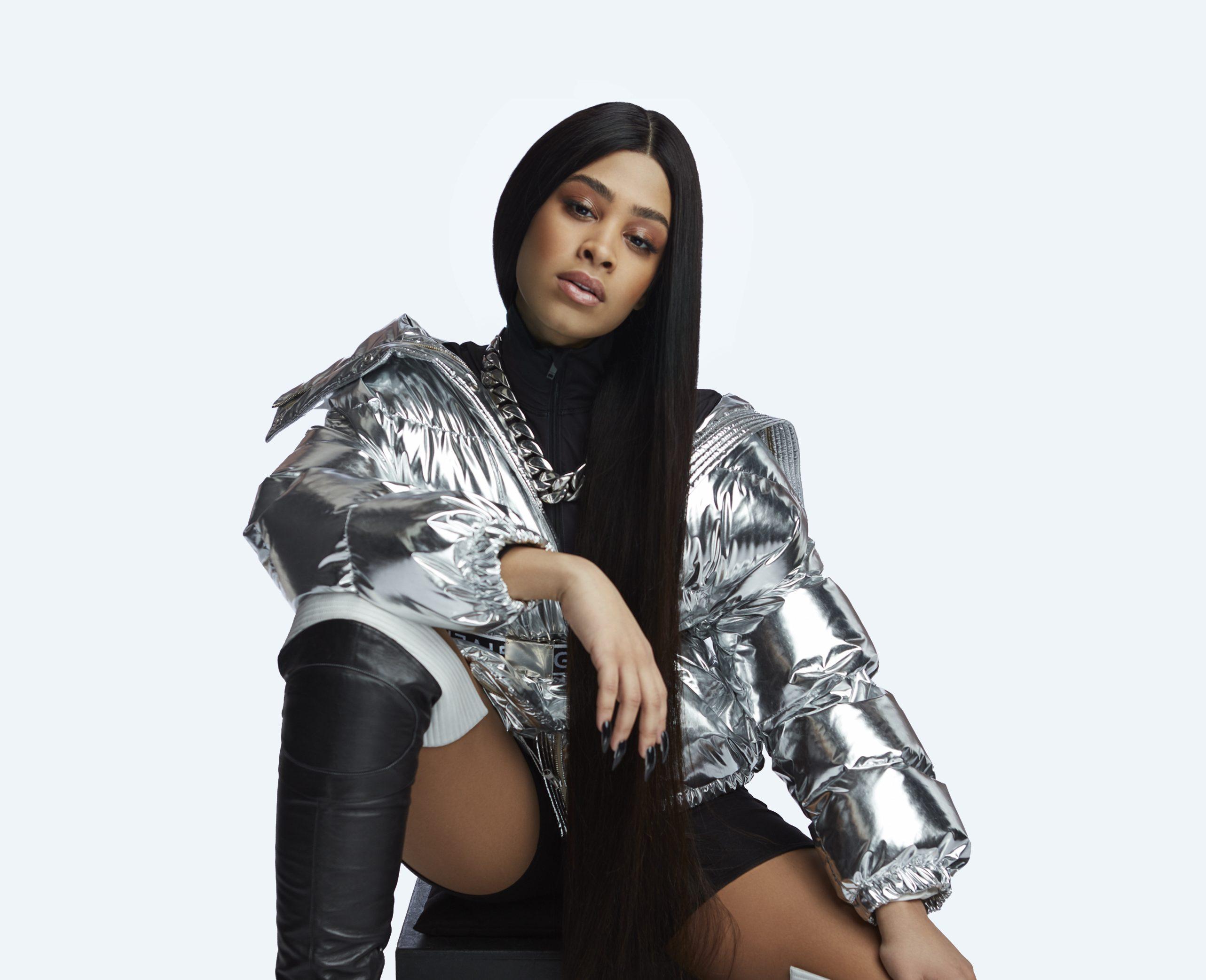 Angelica Vila's "More In The Morning" Prepares Us For Upcoming Debut
By Jamie Rollo

May 3 2019, Updated 2:12 p.m. ET
With a six song debut project on the way, Angelica Vila is the act to watch. Just 20 years old, she embodies unbeatable pop-star prowess, potential, and talent that her mentor, Fat Joe, couldn't let go unnoticed. The "What's Luv" rapper spotted Angelica Vila's freestyle cover to "Wild Thoughts" on Instagram and invited her to meet at a studio. She gave the first impression of a lifetime, Fat Joe signed her to Roc Nation, and her goals quickly started becoming a reality.
"If I look at it today, I still cringe," she said laughing about the freestyle video, "But, it got me where I am today."
Fast forward to 2019, Angelica Vila has earned over 1.3 million streams and counting on her video for "More in the Morning" – just three weeks after it's release – all thanks to years of hard work and unwavering dedication to doing what she loves.
"It feels surreal, especially when the video got premiered," she noted, "I couldn't help but get emotional and I even cried…It's something I've always dreamed of, I wanna do everything."
Before diving into music fully, Angelica was going to school and working in retail. But, she soon dropped school in order to pursue music full time as school wasn't fulfilling her creative needs. "I could be in the studio for days at a time. But, when I'm listening to a lecture, I feel like they're just telling us rather than showing us," she explained, "I'm a hands on kind of person, I like to do it. I just felt like I wasn't supposed to be there. I'm into education, like I definitely wanna go to college, but I wanna do it when I feel connected to a certain major."
Angelica, originally from the Bronx, gave her first live performance at a St. Jude's charity event at 17-years-old, and later made appearances on the popular New York radio stations Hot 97 and Power 105.
Article continues below advertisement
With her ever growing social media presence and independent releases, she was asked to feature on Papoose and Remy Ma's song, "The Golden Child", the emotional ballad about their new baby. The song itself, Angelica told us, has their child's heartbeat in the track. "I instantly knew it was gonna be something special, it wasn't just a song, it was meaningful," Angelica said.
The project brought her the opportunity to give her her first ever television performance on The Real. This was a big moment for Angelica Vila, whose career was coming together right in front of her eyes.
"I prepared for this since I was a baby, so when the moment comes you gotta take over it," she explained, "It was actually a super dope performance… The set, the crowd, everybody had great energy, so I loved it."
Now, she is anticipating her project's release (date unknown) filled with a mixture of slow and fast songs. With creative pull, the process of making it, she told us, was amazing.
"I always go with my gut feelings. If I don't like something I won't do it," Angelica construed, "Music for me is like a diary, and I feel like I could just be open whenever I'm creating."