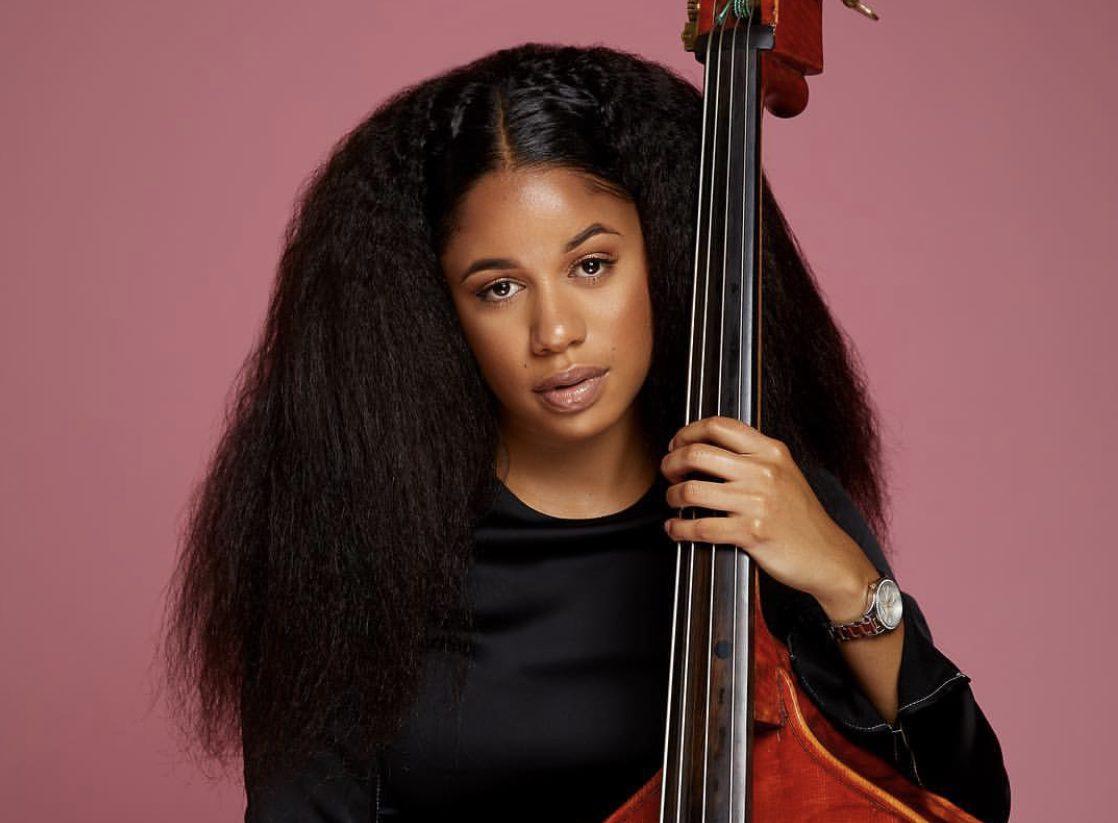 Aneesa Strings Us Along With Soulful Spirit in "Lovealution"
By Johana L

Mar. 12 2019, Published 3:41 p.m. ET
Aneesa Strings sings "Lovealution" with a powerful soulful spirit reminiscent of those whose legacies have inspired her. Available on iTunes, "Lovealution" is upbeat, fun, and positive. "Lovealution's" lyrics come in determined to bring love back into the life of someone who has had their heart broken. It's universal, and a modern take/twist on it can come in the form of self-love, and giving yourself everything you deserve. After all, music is left up to interpretation, and Aneesa Strings knows how to perfectly craft her work. Her work is lauded as a hybrid genre of contemporary classical music, Jazz, Neo-Soul, and R&B. The San Francisco Chronicle acknowledges her as "a bad-ass and a beacon of hope for women in music." We had the pleasure of interviewing Aneesa Strings to learn more about her incredible talent:
Interview By David Gaillou
How did you come to choose the bass to play as an instrument, as opposed to other instruments like the violin, etc.?
Actually, I can't say I chose the bass. The bass chose me. I went to middle school, & my mom told me to learn an instrument, & I picked the violin. When I got to class, the teacher said there weren't enough for everyone & asked if anyone would like to try the bass. Discouraged by not being able to have my first choice, I just chose the bass out of apathy. My life took off from there.
Jazz is often seen as a forgotten genre of music in mainstream media, what is it about jazz that captivated you at a young age until today?
I was a jazz musician because I learned music in school, and you either learn jazz or classical music in school. Although I liked classical music, and it was very instrumental in me learning the instrument, I was bored with the fixed rigidity of it. The music has been played the same for the last 200 years, and that felt limiting to me. I liked jazz because I had the freedom to improvise and add my own flavor to the music. For a while, especially in high school and college, I didn't like it because I didn't see any black people in it, and [I] started to give in to the idea that white people had taken it over. But when I got to Michigan State, and saw Rodney Whitaker, Etienne Charles, and black men taking the music so seriously, and putting so much effort into it, it revitalized my enthusiasm for it.
You decided to continue with your education and pursue a master's degree and sometimes even teach, what were some things that you learned that impacted the way you compose your music?
Article continues below advertisement
In my undergraduate studies at USC we had to write for big band, and different ensembles, that was the beginning. I really didn't get clarity on voicings, and instrument ranges, and arranging until I studied under Etienne Charles. Studying at MSU & playing in a neighboring church really helped me develop my arranging skills & helped me hear music from the complete range of the slavery diaspora in the Americas. Classical music helped me hear, and identify strong themes, and melodies, and be able to write them. I am a cumulation of all of the things I have studied, and have been exposed to over the years.
You've been described as "a bad-ass and a beacon of hope for women in music" by the San Francisco Chronicle, how does that make you feel and what are your hopes for other women in the music industry? What advice would you give to women breaking into the industry?
Being called a "badass" by someone as extraordinary as Rebeca Mauleon is one the highest compliments I could receive. It makes me feel like what I have done is not in vain, and even though I don't think about doing things from a woman's lens, I just do them, it feels good that other women are inspired. I would advise other women to not look at their gender as a handicap, but as an enhancement. We have a power in our femininity that makes us special, and unique, and if we can tap into that, then we can have whatever we desire. Embrace who you are, embrace your femininity, and use your strengths to your advantage. Allow men to open doors for you, to carry your instrument if you need help, to help you. It doesn't make you less of a woman, it makes you more respected, protected, and valued. We don't have to to do it all on our own. We have help.
Article continues below advertisement
Who are some of the people you have looked up to that allow you to become the musician you are today?
The people that I've looked up to are people like Charles Mingus, Nina Simone, Curtis Mayfield, and Ray Charles because of the way they handled their business, and kept their musical, and even business integrity throughout their careers, no matter what it cost them. They were all competent musicians, and songwriters, and they all stood for something. I am grateful for the legacies they have left.
Article continues below advertisement
What are your future aspirations with your music and what is next for Aneesa Strings?
My future aspirations for my music are to develop a worldwide audience, with a specific focus in the Americas & the slavery diaspora. I want to help to develop the Black American Music movement coined by Nicholas Payton that gives the power, and profit of the music back into the hands of the people who made it. From blues to jazz to gospel to funk to pop to R&B to hip-hop, it all came from black people. I want to be instrumental in stopping these genre divides & bringing he power of the music back to the people who created it.Stream it below: