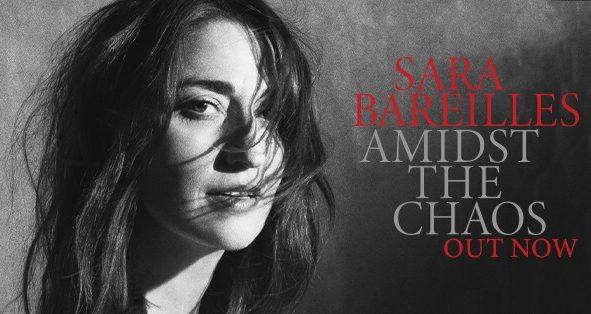 Amidst The Chaos: Sara Bareilles' Latest Album and Upcoming Tour
By Ash C

May 14 2019, Published 10:34 p.m. ET
Following her new album Amidst the Chaos' success, Sara Bareilles once again worked with Academy® Award winner and producer T Bone Burnett for her new drop last Sunday. The new digital track entitled "Shiny" is a tribute to all the mums around the world, reminding us of the importance of motherhood. But there's more to come. This Friday (May 17) she's unveiling the official remix of her single "Fire". This remix is a collaboration with Dave Audé, the dance music powerhouse with links to Rihanna, Lady Gaga, and Madonna.
As a Grammy®, Tony® and Emmy® nominated singer, songwriter, and author, Bareilles is praised for her songwriting abilities. Various critics have said that she "conveys vulnerability and wisdom in [honest] lyrics about relationships from a woman's point of view." And many would agree that her "writing voice is uniquely her own."
The widely-acclaimed Amidst the Chaos is Sara Bareilles' sixth studio album, released on 5 April, 2019. She told Forbes in an interview that the 2016 US Presidential Election was the catalyst for her to write this album, with the title being a reference to Donald Trump's presidency. She wrote the lead single "Armor" in response to the #MeToo movement. Bareilles also had a duet with John Legend named "A Safe Place to Land." This one was about the immigrant family separation crisis along the US-Mexico border.
To celebrate Amidst the Chaos landing a #6 on the Billboard top 200, she performed on national stages such as Saturday Night Live, Good Morning America, The Late Late Show with James Corden, and The Talk. Next up, she is back on the road this fall to kickstart the Amidst The Chaos North American Tour. Keep your eyes peeled for more big news soon!