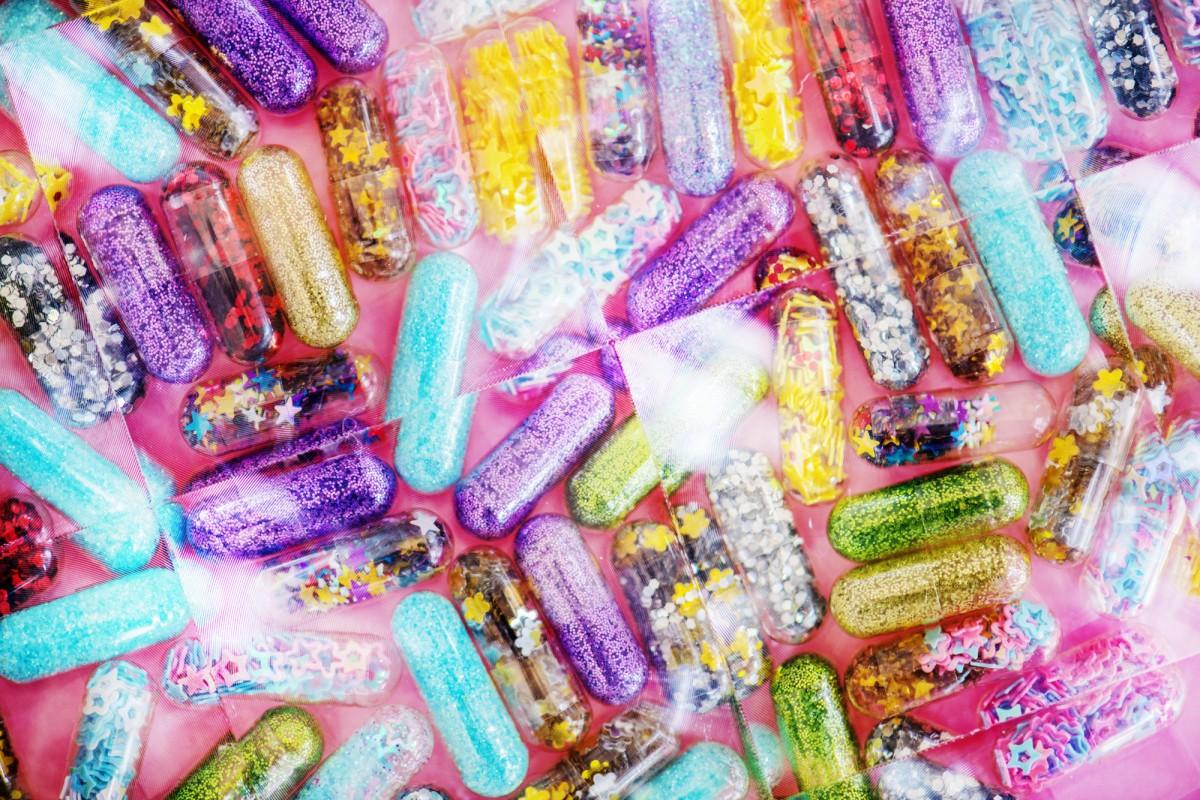 America's Obsession with Prescription Drugs
By Ash C

Sep. 16 2019, Published 6:59 p.m. ET
About to board a flight but you're feeling kinda anxious? Many people will tell you to just "pop a xanax." Using prescription medication in unnecessary situations seem to be quite normalized in the U.S – we see people casually talk about it in movies, joke about it in stand up comedies, even rap about it in songs. According to the National Institute on Drug Abuse, about 52 million U.S citizens older than 12 have used prescription drugs non-medically at some point in their lives, and a National Center for Health Statistics Survey states that almost one in two Americans (46% of the US population, to be exact) used one or more prescription drugs in the last month between 2015-2016.
This is a very interesting ongoing phenomenon to non-U.S citizens, because this country is literally the only country where the misuse of prescription drugs is almost glamorized in the media and so widely-accepted in the society. Proof? The United Nations collected data saying that the U.S substantially outranks every other nation for opioid consumption with a standard daily dose of 50,000 per million people, making it the world's largest prescriber of opioids. And the problem? The rising cost of healthcare and prescription drugs is becoming a national epidemic. The Department of Health and Human Services estimates that Americans spent more than $460 billion on drugs in 2016, making up 16.7% of total healthcare spending.
Not to mention the fact that Americans are dying of opioid overdoses and the numbers only keep on going up. While the U.S only makes up 4% of the world's population, it accounts for nearly 30% of drug overdose deaths globally, and roughly half of these deaths can be attributed to prescription drug use. What's scary behind this is that apparently, there are no set standards across the U.S to dictate when it's appropriate for a doctor to prescribe an opioid. It all depends on the physician's personal attitude – sometimes, a patient could be given opioids for minor injuries such as a sprained ankle.
Article continues below advertisement
To put it nicely, this lack of regulation is unique in the world. To put it bluntly, this is some weird sh*t, 'Murica. In Europe and most other countries in the developed world, prescription pain killers can only be administers by medical specialists, but in the U.S, they can be prescribed by primary care physicians. The Centers for Disease Control and Prevention reports that primary care physicians write half of the nation's opioid pain reliever prescriptions. This is because most developed countries have a nationalized healthcare system where doctors and pharmaceutical companies work to serve the needs of people, whereas the U.S doesn't have a centralized system to monitor opioid prescription. Our privatized form of healthcare often leads to corruption and conflicts of interest, which means patients can sometimes accidentally stumble upon opioids and develop a dependence without acknowledging the danger of these supposedly safe-to-consume drugs.
The result is a messed-up phenomenon called "doctor shop" exclusive to the U.S, where patients and addicts go from doctor to doctor until they find someone who's willing to prescribe what they want, and not what they need. It's like Bruno Mars said, "If you ever leave me, baby, leave some morphine at my door," because it's not that difficult to get your hands on some. Yay, late capitalism!