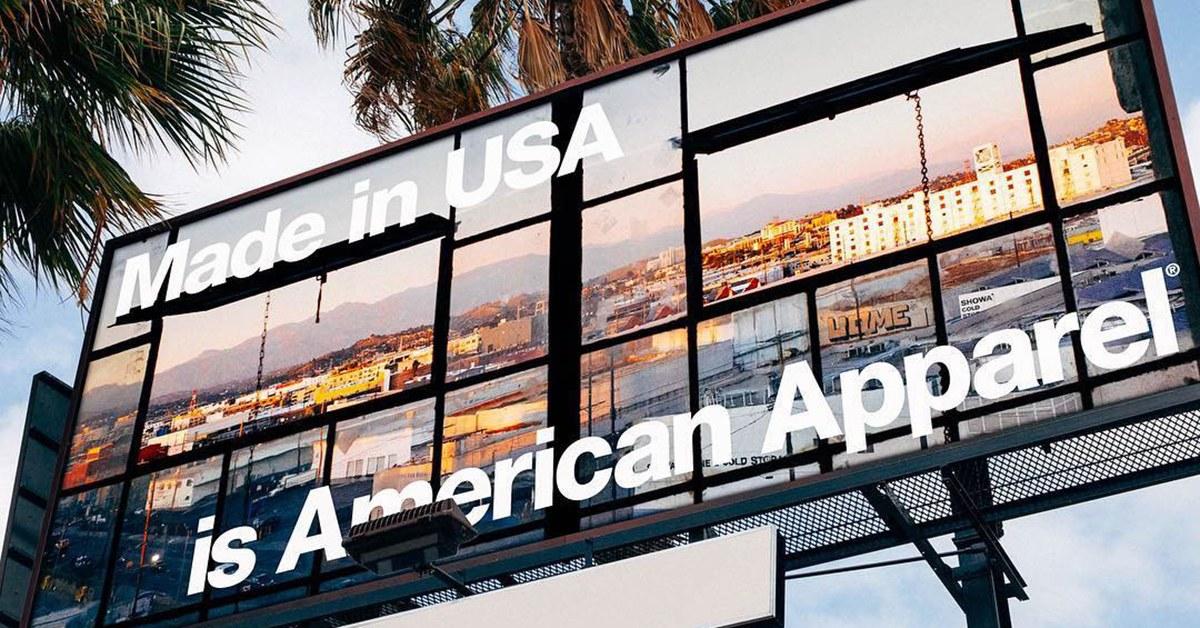 American Apparel Makes an Un-American Return
By Kaylin Young

Aug. 18 2017, Published 5:25 p.m. ET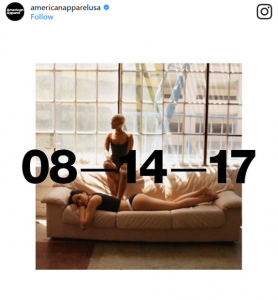 American Apparel is back! The U.S. retailer closed down all its storefronts earlier this year, but quietly reopened under new Canadian ownership on Monday, August 14. The brand was bought for $88 million by Canadian wholesale brand Gildan Activewear. The purchase adding to the ever-extending list of fashion mergers this year.
Since 1989, American Apparel was a staple in the fast fashion community, producing fan-favorites like crease-resistant bodysuits, perfectly faded and super-durable jeans, and infamously-small crop tops. AA is known by their controversial and edgy branding strategies and billboards. Whether it's an upside-down photo of a woman with her cooch in the air or "Legalize Gay" in bold lettering, American Apparel has always pushed the bar.
Article continues below advertisement
September 2015 was a turning point for the brand as they tried hard to avoid bankruptcy and raise money to pay down $15.4 million debt due the following month in October. AA officially filed for Chapter 11 bankruptcy on October 5, 2015. One year later, Paula Schneider left her position as CEO right before stores started the process of closing down. Chelsea Grayson filled the CEO seat after rising from American Apparel general counsel in just two years.
AA's relaunch is exclusively online – for now. While there is no current talk of a storefront opening up, AA's promise to create 'timeless, fashionable basics in varieties of colorways' remains the same. AA's vice president of direct to consumer, Silvia Mazzuchellli, told Fashionista, "We're actually very excited when we see people saying, 'Oh, American Apparel is back and it looks the same.' For us, that's a compliment because we never wanted to change it."
Here's hoping that this is the best 4-month fashion resurrection ever!