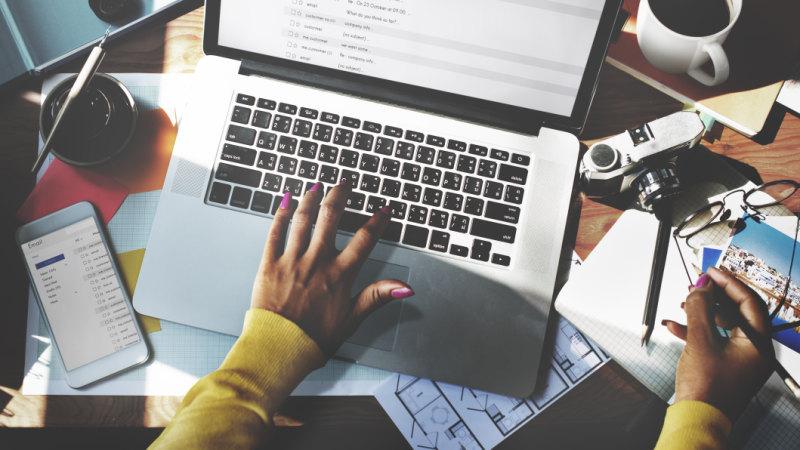 Amercian Vs European Work Culture
By Elysia J

Nov. 13 2019, Published 5:08 p.m. ET
Work culture can vary enormously from company to company. But what about country to country? Americans and Europeans love to compare themselves, so lets take a look at how American and European work culture compares.
Working From Home
When it comes to work culture noting changes it quite as much as working from home. Here you make your own culture. When it comes to working from home, America and Europe broadly are fairly similar. U.S Census data released in 2018 found that around 5.2 percent of workers spend their nine to five in their own home. In the European Union (which is not all of Europe), 2017 data found the rate of home workers to be 5 percent. However, if we look at individual European countries the difference becomes more stark. In the Netherlands it was 17 percent, in Luxemburg 12.7 percent, and Finland 12.3 percent.
Vacation
American work culture has a reputation for being kind of despotic, and vacations are one of the reasons why. Americans get a ridiculously low number of vacation days compared the rest of the world. There's actually a very clear reason for this as American workers rely entirely on the good will of their employers for vacation days. The U.S is the only advanced economy that does not have vacation times guaranteed by law (it's almost like regulations are good for workers). The U.K has a statutory requirement of 28 paid leave days for full time work. Even Germany, with its reputation for efficiency, guarantees 20 days of paid leave for its full time workers.
Article continues below advertisement
Switching Off
Sticking on the subject of Americans being overworked, they have a tendency to take their work home with them. This particularly applies to dastardly emails. Americans are far more likely than their European counterparts to reply to work emails outside of their paid hours. Craig Storti, who wrote the book Communicating Across Cultures, explains that in Europe there is a much clearer distinction between work life and personal life. Once paid time is over that's it. This applies both to evenings and weekends. In fact, France even put measures in place that prevent workers from being reprimanded for ignoring emails sent outside of paid hours.
Tea and Coffee
This is a peculiarity of British office work that I found isn't the same in the U.S. In the U.K, tea and coffee is expected to be on offer. The same can be said for the U.S just with a stronger emphasis on the coffee. But a huge difference is that in the U.K when one makes a tea, one is expected to offer a tea to everyone else in the vicinity. Someone who makes themselves a hot drink without offering one to the rest of the office is viewed as suspect. Whereas in America, ever in the spirit of individualism, you sort yourself out. If you wanted a drink you would have gotten one yourself.