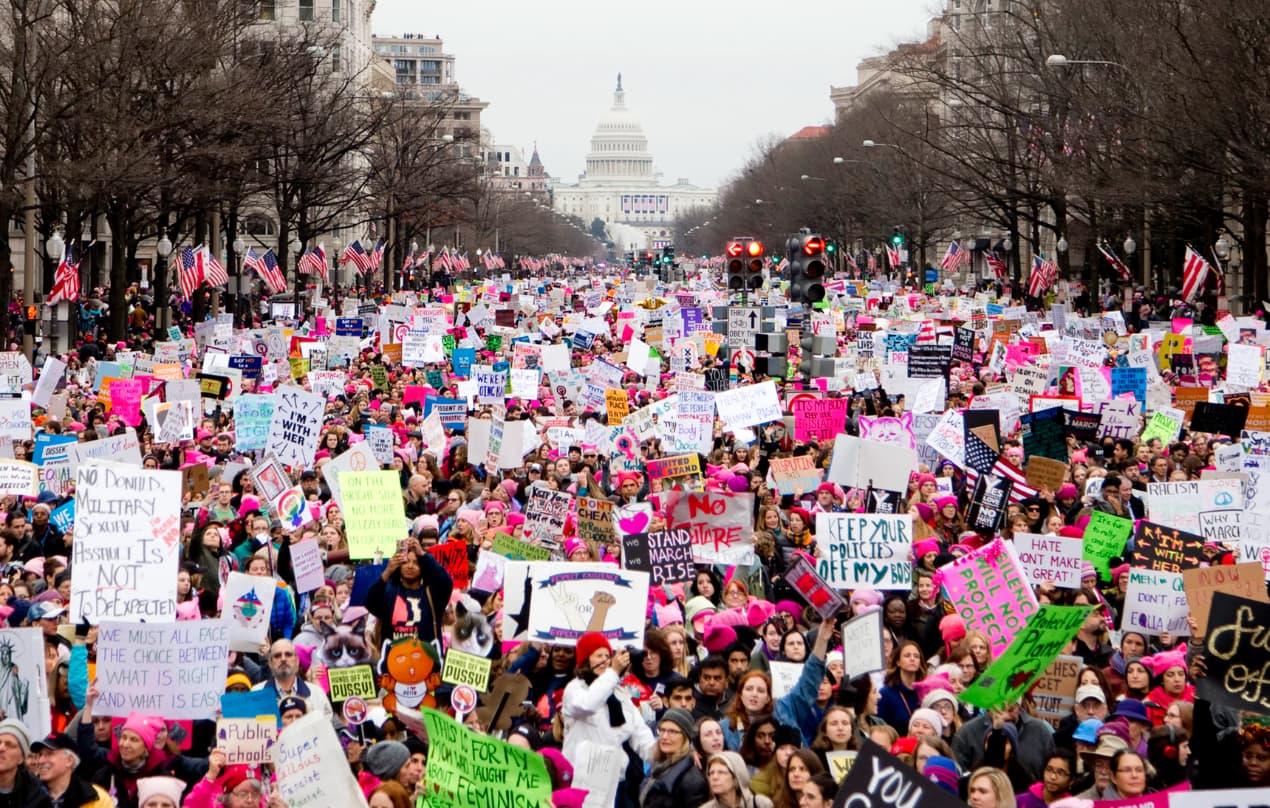 Alabama Lawmakers to Ban All Abortions
By Jamie Rollo

May 15 2019, Updated 10:30 p.m. ET
On Tuesday, Alabama lawmakers passed a bill that would completely outlaw abortions during any stage of pregnancy. This goes against the landmark case, Roe v. Wade, which gave all women the constitutional right to an abortion. Here's everything you need to know about the new abortion law:
There are little to no exceptions.
The new bill doesn't give any exceptions to allow women in certain predicaments to get an abortion. The only exception is if the woman's life is at serious risk. That means cases of rape and incest aren't exceptions. In Ohio, where they banned abortions once the fetus has a heartbeat, would've prevented an 11-year-old rape victim from receiving an abortion had the bill been put into effect. Luckily, the girl was able to get treatment, but had this been months after, she would've had to carry to term.
The original bill actually included rape and incest as an exception, but was horrifyingly omitted by lawmakers. Alabama Senator Clyde Chambliss, a Republican, told The New York Times, "When God creates the miracle of life inside a woman's womb, it is not our place as human beings to extinguish that life."
Article continues below advertisement
Doctors will face felony charges.
Under the law, any doctor who is caught giving an illegal abortion procedure could face up to 99 years in prison. This would not actually prevent abortions from happening, but it would surely prevent safe abortions from happening. Senator Linda Coleman-Madison, a Democrat, also noted, "The people who have the wherewithal will fly out of state… Not everyone can afford to do that."
Alabama saw an opportunity to "go all the way."
After seeing states like Ohio begin to create fetal heartbeat bills, Eric Johnston, founder of the Alabama Pro-Life Coalition, thought there should and could be more measures taken to fully challenge Roe v. Wade given the current Supreme Court makeup. He drafted Alabama's bill to fully go against the court decision, rather than only part of it. He saw the opportunity, questioning, "Why not go all the way?"
Article continues below advertisement
At the earliest, it will take six months to go into effect.
Now that the bill has passed the House and Senate, the decision lies on Alabama Governor Kay Ivey. Though she has declined to reveal her leaning, many people believe it is no question that she will approve it. If she were to veto it, however, the House and Senate can override her veto with a simple majority.
Basically, the law passing is pretty much inevitable. It will take around six months for the law to be enacted. In the meantime, any abortions in Alabama are completely legal.
"Today is a dark day for women in Alabama and across this country," the President and Chief Executive of Planned Parenthood Southeast Advocates Staci Fox told The Times. "Banning abortion is bad enough. Imprisoning doctors for providing care goes beyond the brink. Alabama politicians will forever live in infamy for this vote and we will make sure that every woman knows who to hold accountable."