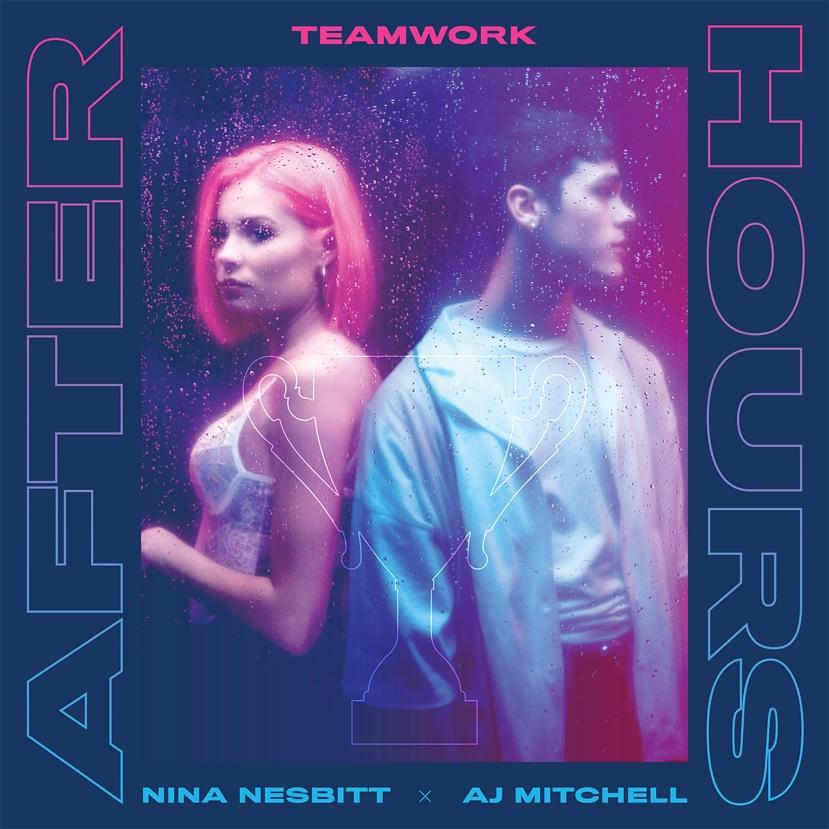 AJ Mitchell and Nina Nesbitt Release "After Hours"
By Jamie Rollo

May 15 2019, Published 8:47 p.m. ET
Breakout artist AJ Mitchell teamed up with Scottish pink-haired sensation Nina Nesbitt for their single "After Hours". The music video for the charming single has already garnered over 50,000 views on Youtube since its release. The catchy tune harnesses upbeat, club beats with lyrics a lot of people can relate to.
AJ Mitchell is fresh onto the music scene, yet at only 17 years old has gained a substantial following averaging 1.5 million monthly listeners on Spotify and 1.4 million followers on Instagram. His latest track, "All of My Friends" already gained 16 million streams, and earned a spot on the Top 30 Pop Radio chart. Originally from Illinois, the young artist made his claim to fame from posting numerous covers onto his social media accounts. In 2017, he penned and recorded his own song, "Used To Be." Gaining over 33 million streams, he then signed to Epic Records.
Considerable success followed for AJ Mitchell. His first EP, Hopeful, sparked a steady rise for the artist. Hits like "I Don't Want You Back" and "Girls" accumulated 12.8 million and 8.7 million streams on Spotify, respectively. His sudden fame has caught the attention of many. Vevo named him a 2019 DSCVR "Artist to Watch" and he was asked to perform on The Today Show, Good Day New York, and KTLA.
AJ Mitchell is wrapping up his "Hopeful Tour", ending in Atlanta, Georgia on May 22. He is joined by Marteen, who is featured on his track "No Plans." Mitchell is getting ready to release new music in the near future.