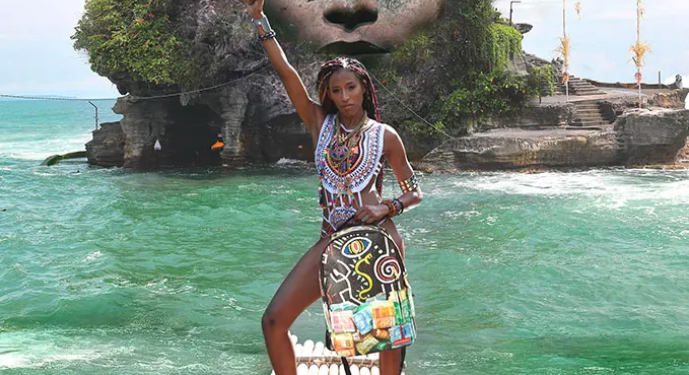 AI: African Intelligence by Sprayground
By Jamie Rollo

Jul. 12 2019, Updated 8:52 p.m. ET
Sprayground launched their newest collection, AI (African Intelligence). Led by Sandflower Dyson, the collection seeks to celebrate African "royalty, pride, love, and power." The bags and accessories featured in the collection are incorporated with different elements inspired by nature. Sprayground will be giving a percentage of its proceeds from the collection to global humanitarian aid and empowerment, and conservation and sustainability programs.
"Drawing on the elements of earth, fire, air, water and spirit/soul from the many different countries and cultures of the continent, we have created a visual moment in time that is like nothing else you have seen before," explained Dyson.

The collection is vast, filled with a diverse set of new products for buyers to choose from. They feature designs with a lot of camo prints, animal prints, and much more. One of the highlighted bags features dollar bills with Nelson Mandela's face on them piled up at the bottom of the bag, with African-influenced art adorning the rest of it.
The collection also features "King Solomon" inspired bags with an intricate gold print. Most of the other bags are adorned with camo prints, and African animals. Three of the bags with the title "Leopards in Paris" is really striking. It has a tribal-like, brown leather print on it with a red cheetah that adds a perfect pop of color.
The line mainly pulls influence from Nigeria, especially the capital city of Lagos. Through engaging with the people, and doing charity work, Dyson was able to find bits of inspiration for the AI line.
"While the backpack is meant to be carried physically, let this collection also carry us deeper into our highest minds, spiritually," commented Dyson. "It has been one of the most beautiful journeys of my life to collaborate and create with David Ben David and Sprayground on this collection. African Intelligence is the past, present, future, and now."