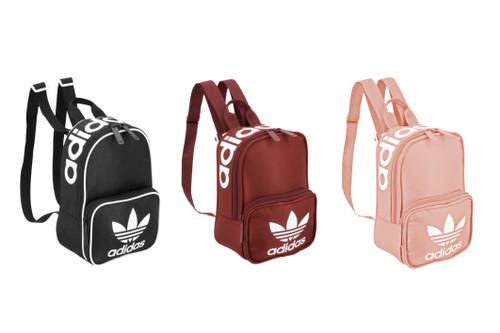 adidas Originals Mini-Backpack Is A Must Have For Fall
By Ebony Allison

Oct. 12 2018, Updated 7:06 p.m. ET
Fall season has arrived and adidas Originals has the perfect mini accessory to add to your wardrobe. The Santiago mini-backpack is compact and can fit all your go to needs. Though we don't recommend trying to lug your schoolbooks in it, its tiny size makes it a perfect home to house all your go-to beauty essentials and its sporty appeal adds instant swag to whatever look you have for that day.
If you're a Stan of the 3 stripes brand, we suggest you cop one of these little gems asap. With a hue variation of black, pink and burgundy,and a price of $30 USD a pop, we suggest you grab your hands on all three!
Preview the collection below and purchase here!