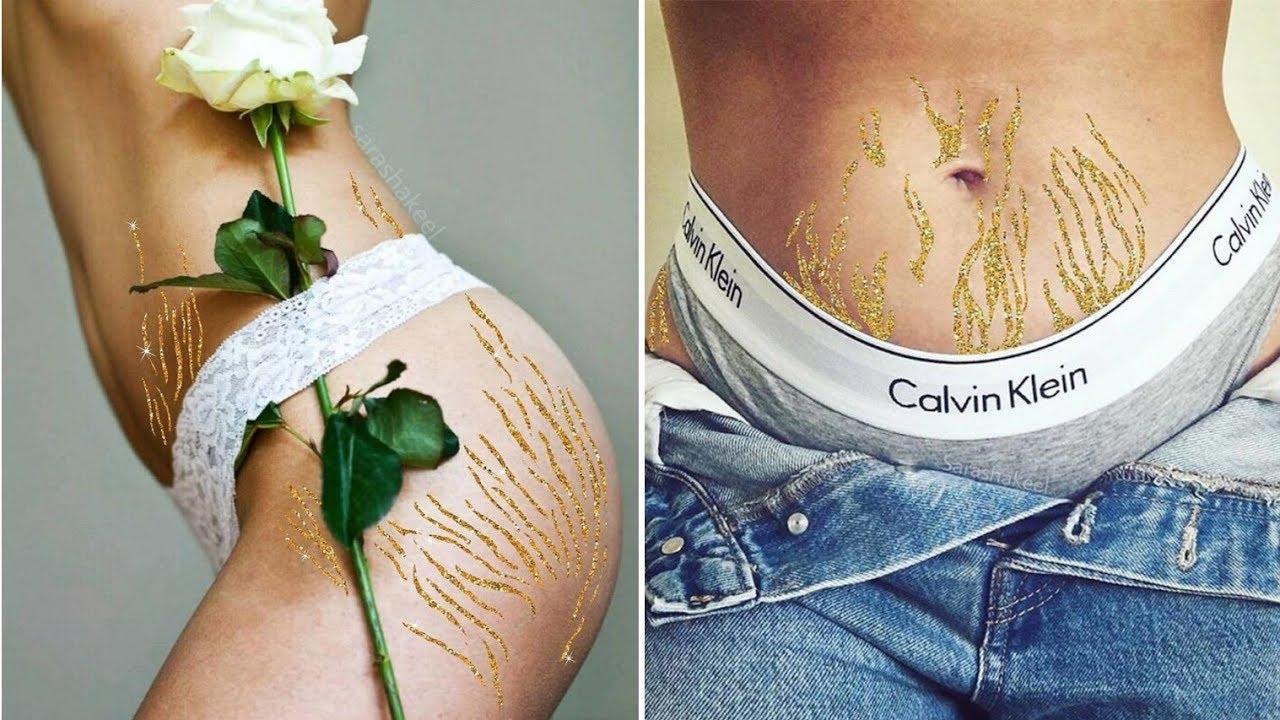 Accept, Love and Embrace The Skin You're In
By Salma

Aug. 21 2018, Published 4:01 p.m. ET
One thing I've heard countless amounts of times from females is their hate for their stretch marks. Stretch marks start showing up when you grow as well as have some weight change. People are mostly ashamed of their stretch marks but they shouldn't be because of its one of the many other characteristics that make us human. People find ways to cancel them out of their appearance by using foundation to cover them up or even have them surgically removed off. Stretch marks should be embraced because they are something that will always be a part of your growing process.
Since I am a female, I've also had that stage where I despised how stretch marks looked on me, but once I realized that they are apart of my growing stages and will stay with me forever, I started to admire them. Since my stretch marks are a different color than my skin shade, it makes them pop out, even more, causing me to appreciate them.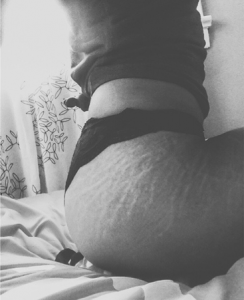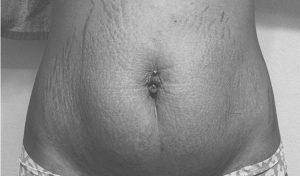 Article continues below advertisement
One of the largest celebrity influencers that most people look up to is Kim Kardashian. The Kardashians have been admired as well as looked up to because of their fame as well as their body figures. Not too long ago, Kim Kardashian released a snap video telling everyone that she surgically removed her stretch marks and feels so good about herself. Kim got them surgically removed because of the fact that she had given birth. The thought that people actually follow what she does and might lose a part of themselves by surgically removing their stretch marks is heart-wrenching. Enews wrote a transcript of what she said in that video as she stated that "I [Kim] feel so excited that I finally did it," Kim said on Snapchat. "I've been so scared to do it like it hurts so badly, and it didn't hurt that badly. So I'm so grateful and I'm so excited. I love you, Dr. Ourian!". This video obviously went viral and probably affected people in various ways. This video could've allowed people to either be more accepting of their stretch marks or have them feel like they are ugly and influence them to have them surgically removed.
Article continues below advertisement
As cliche as it sounds, you should love your body regardless of the number of celebrities that cause you to hate it or because of self-consciousness. Everyone should accept their body because it is an accessory and your differences (freckles, stretch marks or any other things that make you unique) are accents. No one should feel worthless because everyone is worth something. Stretch marks are something most females despise or feel ashamed of. Stretch marks act like your nose, hair, body or even legs. These stretch marks are accents that will always be there and regardless if you hate them or not, they will continue reminding you that you are maturing into a beautiful woman. So, don't let anyone let you feel less then you are because everyone one is worth something.