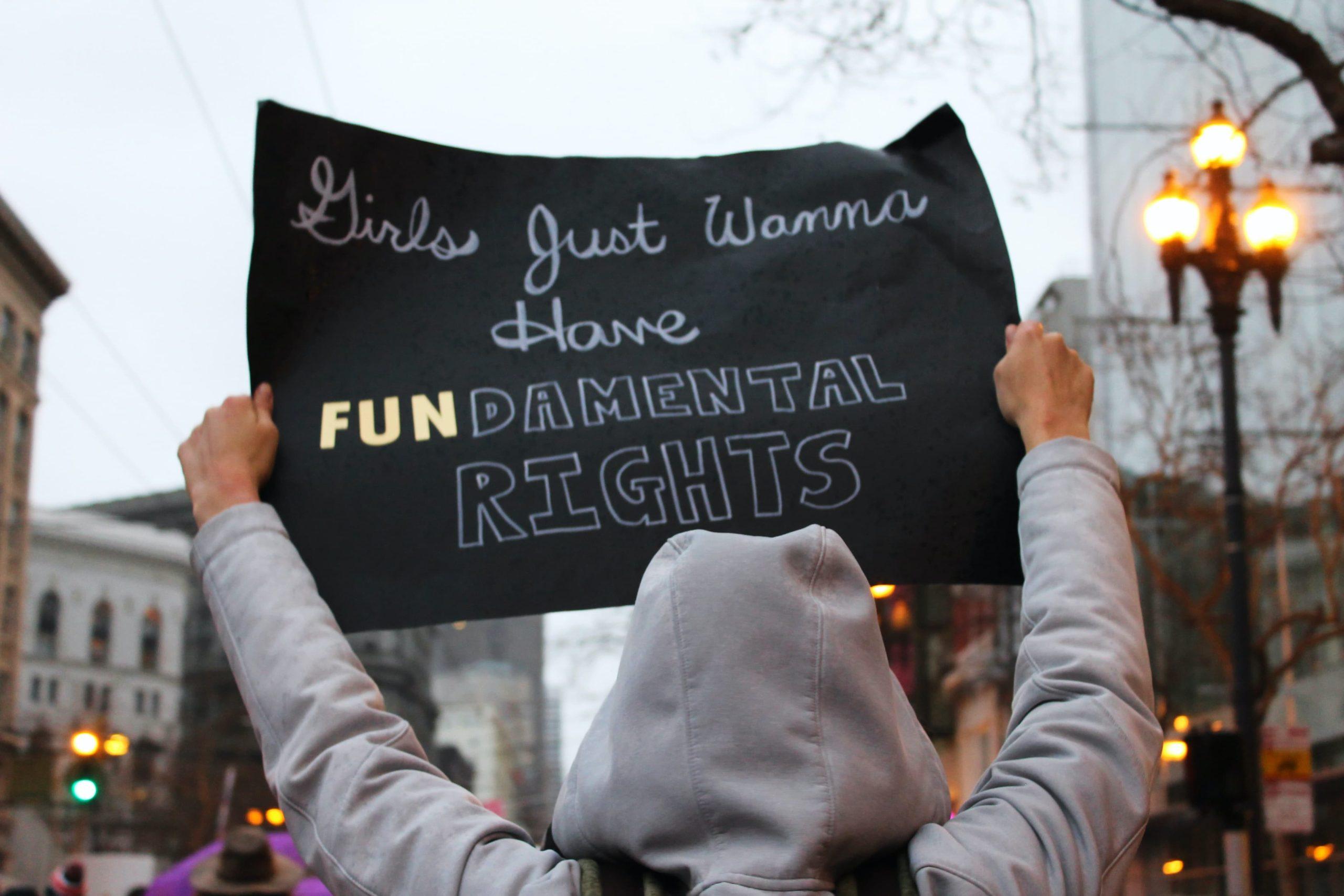 Amy Coney Barrett's People of Praise Membership Draws Concerns
By Jamie Rollo

Oct. 7 2020, Updated 7:13 p.m. ET
As if 2020 couldn't become dystopic, The Washington Post has uncovered that Supreme Court nominee Amy Coney Barrett has been attempting to hide her involvement in a Christian group called People of Praise. While she has openly admitted to serving on the board of several private Christian schools with ties to the organization, she has never confirmed her membership. It turns out that Barrett not only was involved but held the position of "Handmaid," a leadership role for women involved in the group. As Trump's administration pushes to secure Barrett's seat in the Supreme Court of the United States, women across the country feel they are seeing Margaret Atwood's The Handmaid's Tale come to life.
Something we learn from history and literature is that dystopias aren't built overnight, they are a result of a slow succession into madness. I would reach to say that Amy Coney Barrett's nomination is the evident start of a steep succession into a Christian-ran oligarchy. While Barrett has said she would not let her Catholic faith intertwine with her duties as a SCOTUS member, she has done quite a lot of work to keep her involvement in People of Praise underwraps.
Article continues below advertisement
People of Praise have declined to confirm whether or not Barrett is a member. According to The Post, the organization allows its members to keep their involvement anonymous. It was reported that the organization has been removing editions of its magazine. First, they got rid of issues mentioning Barrett's name and photograph before removing all of the archives. According to Sean Connolly, a spokesman for the group, this was for the overall privacy of other group members.
Barrett has a deep history with People of Praise. Her parents also held leadership positions in the group. Her mother, Linda Coney, was a handmaid as well. Her father, Michael Coney, was a principal coordinator and served on the national, all-male board of governors.
The group was founded to bring forth "a more intense and communal religious experience" through practices like shared living and faith healing. While attending law school, Barrett lived in the home of co-founder Kevin Ranaghan and his wife. According to reports, Ranaghan was a key member in establishing People of Praise's strict patriarchy and view of gender roles.
Sean Connolly said, "In the People of Praise we live by the Gospel of Jesus Christ, which recognizes that men and women share a fundamental equality as bearers of God's image and sons and daughters of God… We value independent thinking, and teach it in our schools."
Article continues below advertisement
Connolly also told The Post that in 2017, the group got rid of the term "handmaids" and now use "women leaders" due to the rise in popularity of Atwood's The Handmaid's Tale Hulu series. In a tweet, Atwood said she was inspired by "a different but similar" religious group.
CNN reported last week that Barrett has a deep opposition to abortion rights, which is the most concerning for women voters ahead the 2020 election. In a 2006 edition of the South Bend Tribune, Barrett's name was on a list of people calling themselves the "citizens of Michiana." The ad reads, "We the following citizen of Michiana oppose abortion on demand and support the right to life from fertilization to a natural death."