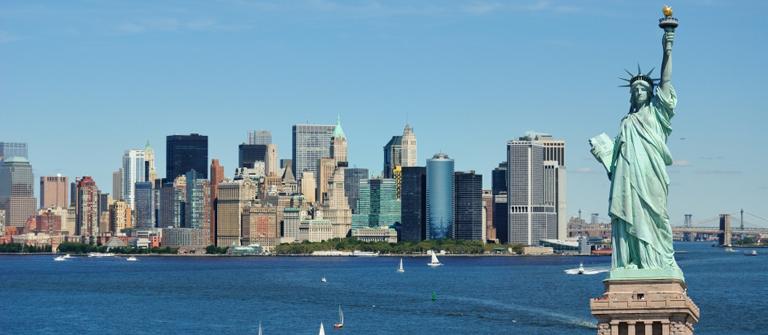 A Small Town Brit's Last Week in NYC
By Elysia J

Jul. 26 2018, Updated 6:25 p.m. ET
I originally hail from England and came to NYC for a two-month stay. I wrote about my first week here, and all the things I was experiencing and getting used to. So it seems only fitting that in my last week (sobs) I write about all the things I've learned and noticed, and what an amazing, and at times totally bizarre, time I've had here.
First things first, I think we should discuss how I have been treated by Americans during my stay. The biggest thing I've noticed is that y'all seem very confused by what England is. I've spent most of my life consuming American media. From the television to the movies to the music. From this I know some basics about America that limited the amount of culture shock I had to go through. But I've realized that this is not a two-way street. I've realized that Americans have no window though which they can experience the U.K., so their approach to it is more like their approach to a newly discovered planet than an ally. Below is a list of some of the more memorable questions I've been asked about my homeland …
Do you have batteries in England?
Do you have cans in England?
Do you have cereal in England?
Do you have bacon in England?
Article continues below advertisement
In case any of you are now too embarrassed to ask, the answer to all of the above is yes, yes we do. This level of curiosity gave birth to a game of "what can I convince Americans we don't have in England?" I didn't go with anything major, but I spent a very enjoyable 10 minutes convincing two fellow writers that we don't have any click pens in England, only twist-top ones.

Article continues below advertisement
The biggest misconception Americans seem to have about England, however, is the geography. There seems to be a lot of confusion about the cities and towns. The number of cities and towns to be more specific. The fact that there is actually more than one city to be even more specific. To be extremely specific and crystal bloody clear, you guys seem to think England = London. Here's the thing people — I AM NOT FROM LONDON. I am from Northampton. It's north of London. It's not too far from London, but it's not London. I've been asked countless times about how things are in London. I've been asked when I'm going back to London, I've been told that when people are in London, they'll hit me up. That's great, but I won't be there because England is more than just the capital.
Even the way I've interacted with non-Americans in this city has been different. I've been out here staying with other people working internationally. There's something about living with people, and being in a totally new place together that makes you bond a lot quicker than you usually would. On my first full day in America, our hosts held an orientation. We shared our names and what we were doing here. All the while, I was thinking about all the things I had to get sorted. First and foremast was a U.S. phone. I'm terrible at directions so I knew I'd need Google Maps, which meant data and lots of it. Then, one of the guys in the group said the magic words, "I need to go get a sim card." This was my in. I asked myself whether it is weird to ask this stranger I just met to come with. My need to not be lost in NYC overcame my social anxiety and I bit the bullet and asked. Little did I know that I'd end that day on a family phone plan with him and four other people I'd literally never met before. The family plan (plus two others who are not on the family plan in paper, but are in spirit) held strong throughout my stay.
Article continues below advertisement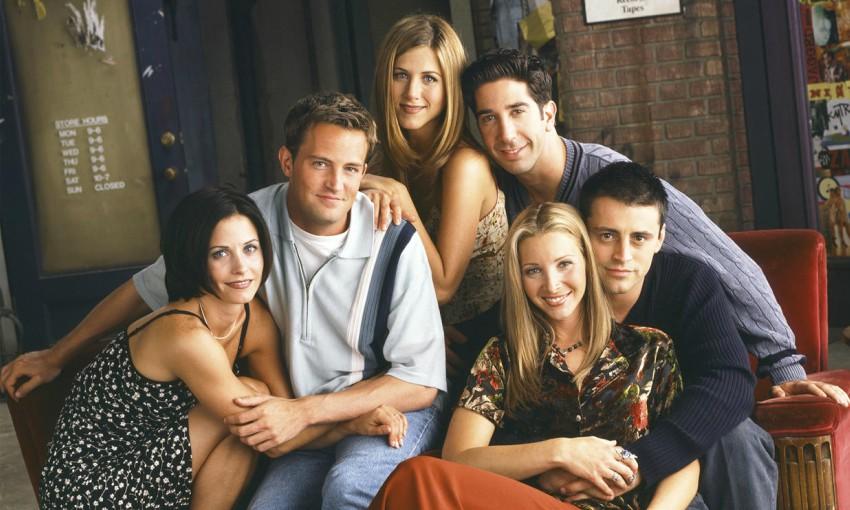 There are plenty of things I wouldn't have expected to happen with this group from that first day at orientation. I never expected sit next to sim card guy on a four-hour coach trip to Boston talking about how much we miss Robinsons Squash, and planning what glass to drink it from when we get back to England. I never expected to have late-night talks on a rooftop about philosophy and Freud with an Aussie with an English accent. I wouldn't have guessed that I and a Norwegian girl would have a running joke about our tumultuous marriage (tumultuous due to my constant infidelity). Who would have thought I would meet a guy so terrible at remembering the names of movies that trying to figure out what the hell he is talking about would become a tournament (which I'm winning by the way). Did I predict that I would be trained in espionage tactics by the girl who snuck her boyfriend into our accommodation for two weeks when the limit for guests is two nights, nope. And I never expected to meet a literal ray of sunshine from Sydney and accidentally make the poor thing think I was terminally ill (only for a minute I swear).
Article continues below advertisement
Moving on from the people to the city itself. One thing I will for sure miss about NYC is the food. Before coming here I thought New York and pizza were something of a stereotype. But it's everywhere and it's amazing. We don't do slices of pizza in the U.K., you have to buy a whole pizza. Which is ridiculous. Buying a slice of pizza for lunch, on the way home from work, or after a drunken night out is perfection. For breakfast, I'm gonna miss the hell out of Dunkin' iced coffees, and bacon egg and cheese bagels. When it's super-late at night and I can't sleep, or I'm just in a bad mood, there's a 7-11 for that.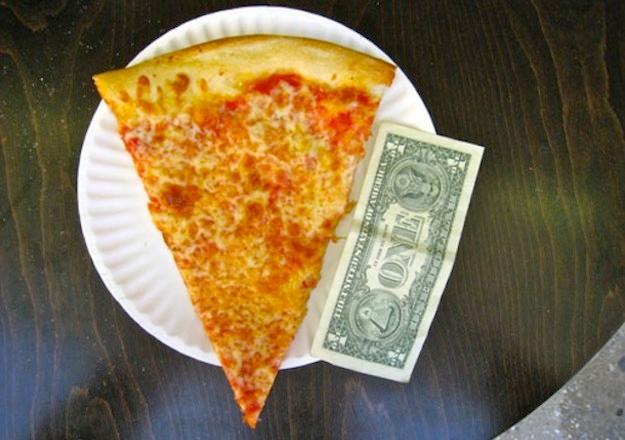 Article continues below advertisement
I will miss the hell out of the subway. As I have hopefully established by now, I'm not from London, which means there's no tube system. I have to go back to buses that don't get you everywhere you need to go like an NYC subway. And they're nowhere near as eventful. I've seen people dancing and doing flips off the handrails. I've heard an anti-Trump rap. I've seen people fully asleep in their seats wake up at the exact right time to get off at their stop. Which to me seems like witchcraft.
I will miss the hell out of my office. My friends have noticed that when they ask me how may day at work was I often start with "well."
How was your day at work?
Well, we had this meeting where everyone started crying.
Well, I got lost in the middle of NYC trying to return clothes from a photo shoot.
Well, one of the other interns has been wearing a gas mask all day so there's that.
Article continues below advertisement
How can I ever work somewhere normal after that?
One thing I won't miss is subway platforms. No matter what the weather is outside those things are always 10,000 degrees with 800 percent humidity. If there is a hell, I think that it's a crowded NYC subway platform on a hot day, with the sign telling you your train is still another seven minutes away for all eternity. Heaven is the moment you step onto your train and get hit with a blast of air conditioning.
But honestly, I think that's the only thing I won't miss. My time here has been amazing and I wouldn't change any of it for the world. So although it's going to be amazing to arrive back in England and have a proper cup of tea and see all my people, I'm super-sad to be leaving this place, and know dam well I'll be back one day.