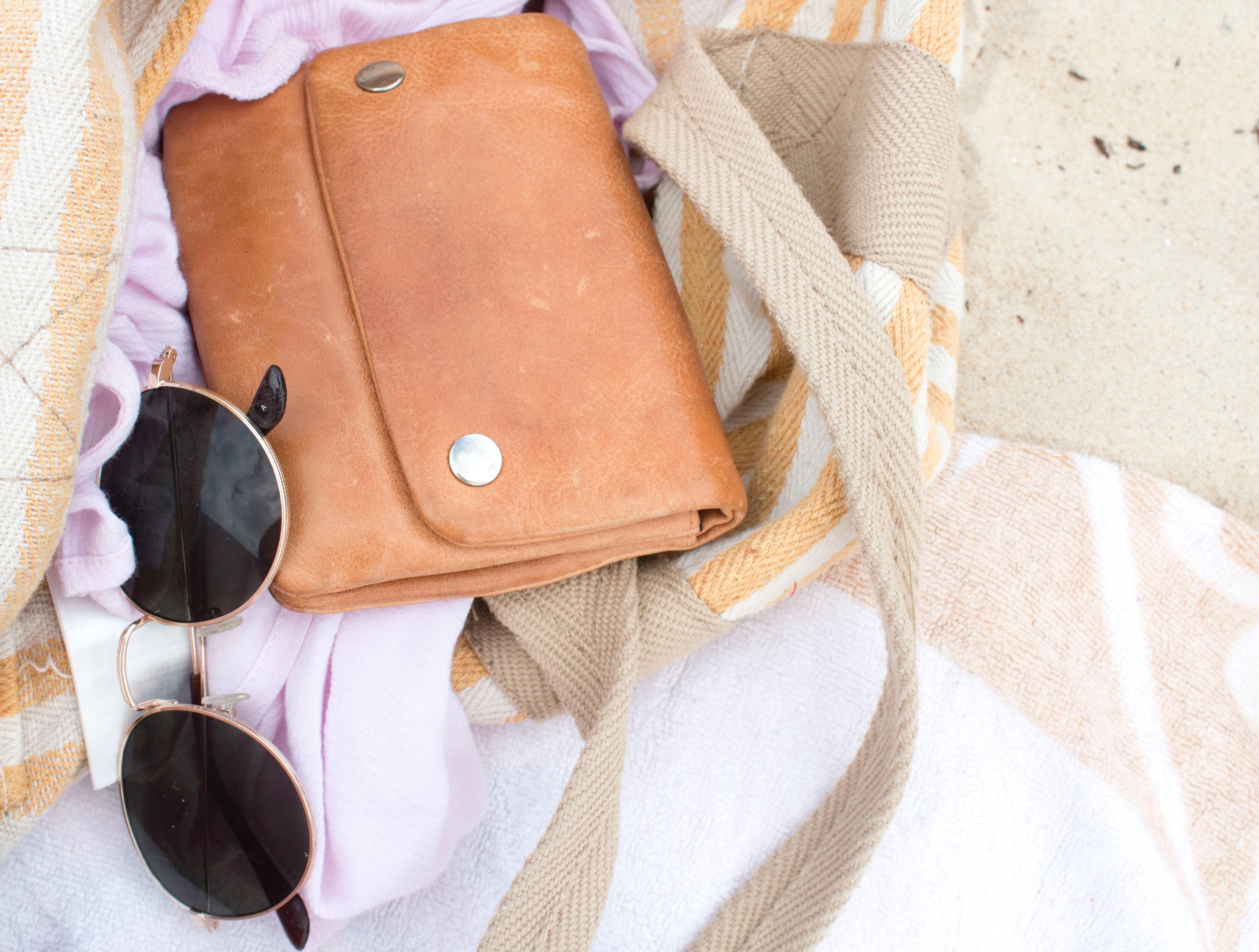 9 Bags for Spring 2019
By Jamie Rollo

Feb. 18 2019, Published 7:24 p.m. ET
With a taste of warm weather hitting NYC this week it's hard not to look forward to spring and summer trends. Bags are a crucial accessory and it's difficult to not break the bank every season with changing trends. Here's a list of affordable, on trend bags for spring:
Stradivarius Moc Croc Crossbody with Chain in Green $20.57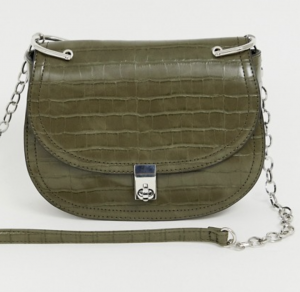 Animal prints, mainly snakeskin, were all over the Spring/Summer 2019 runways. This crossbody bag is perfect for spring, and the color is neutral enough to match any outfit while at the same time adding a pop of color.
Sally Straw + Bamboo Handle Bag $44.00
Article continues below advertisement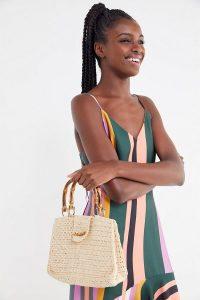 Straw and crochet bags, and clothing are also a huge spring and summer trend. With plenty of room, this bag is perfect if you travel heavy or for day trips to the beach. The bamboo handles accent add the perfect tropical touch.
Aloha Pinstripe Mini Hip Pack $40.00
Article continues below advertisement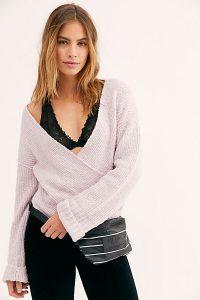 Belt bags are here to stay for another season and were featured in multiple collections. This black bag has a simple, sleek design made to match any outfit. It's durable material makes this bag perfect for concerts and festivals.
ASOS Design Cage Sphere Clutch Bag $40.00
Article continues below advertisement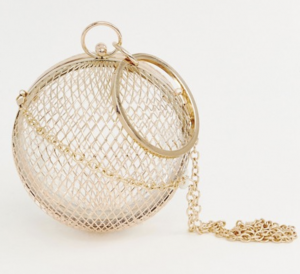 A quirky trend off the SS19 runways were crossbody bags with fun shapes. From birdcages to spheres and unconventional geometric shapes. This sphere clutch from ASOS is super on trend for a very affordable price.
Article continues below advertisement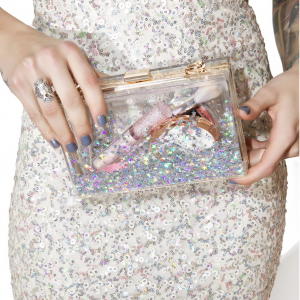 Glitter and transparent pieces, mainly bags, dotted many runways. This clutch combines both trends at an amazing price.
Top Stitch Baguette Bag $29.00
Article continues below advertisement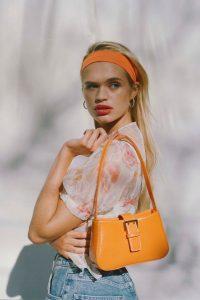 Top handle and neon bags are another huge trend for spring 2019. The bright orange color adds a unique pop of color to any outfit.
Top Handle Satchel Handbag $27.99
Article continues below advertisement
Pastels are always a huge trend for spring, but for 2019, lavender is taking center stage. Target, shockingly, has some of the best, affordable bags with great quality. This crossbody by their in-house brand A New Day is the perfect lavender add on.
Faux Fur Satchel Bag With Ring Handle $17.95
Article continues below advertisement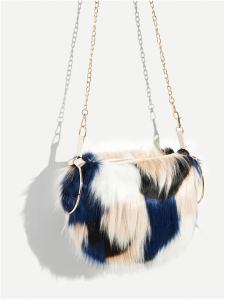 Fur was a highlighted accent for spring summer collections, mainly with Channel's. Replicate the trend with this extremely affordable furry satchel.
Fabulous Fringes Handbag by EY Boutique $17.99
Article continues below advertisement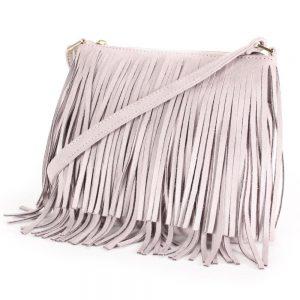 Another huge trend for spring is fringe. Clothings and bags with fringe were displayed in almost every spring summer collection. This little crossbody, fringe bag is priced at only $17.99.