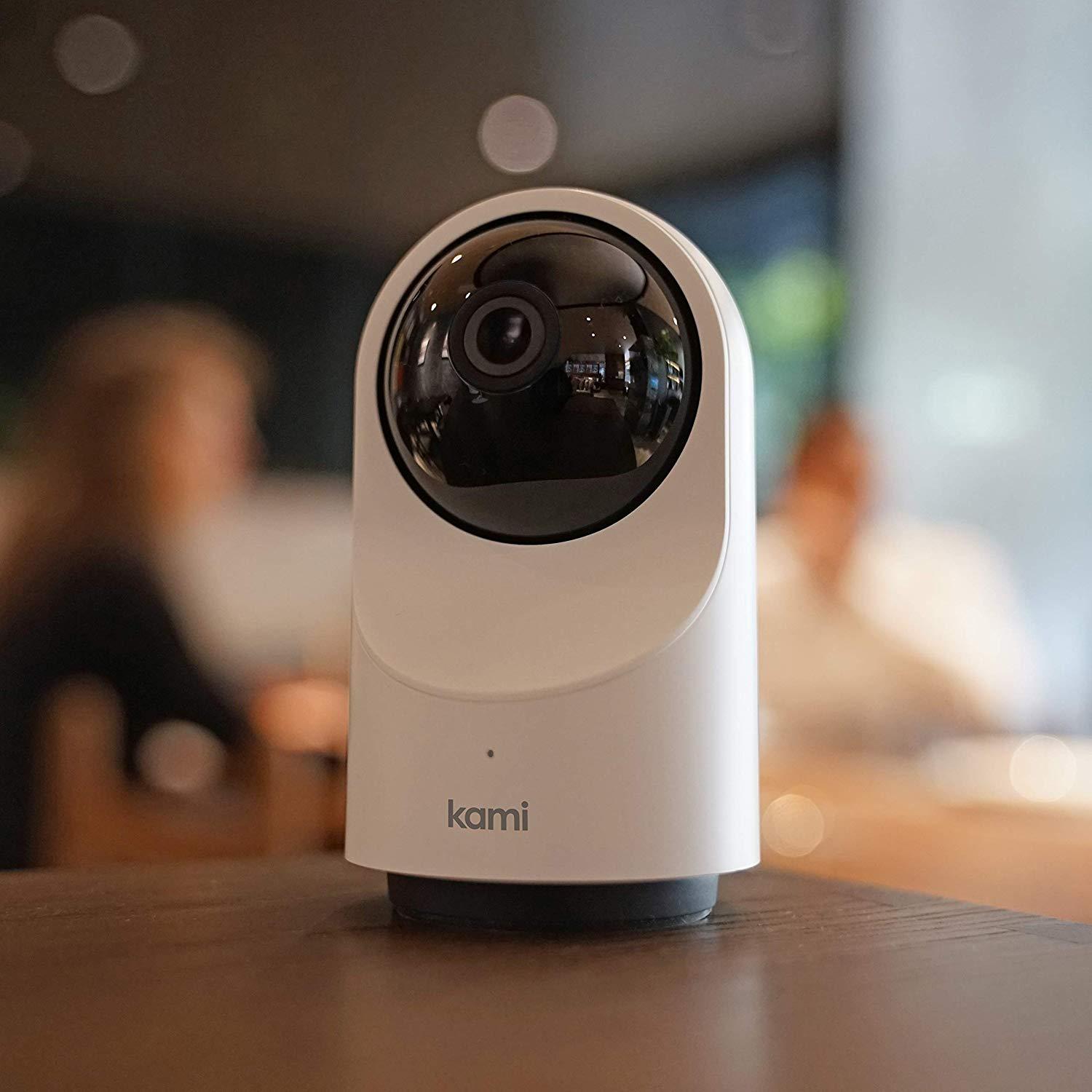 9 Easy Ways to Enhance Daily Life
By Merilee Kern

Feb. 7 2019, Updated 9:49 p.m. ET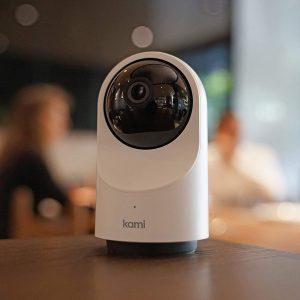 It's a fresh New Year and the perfect time to refresh our daily routines, courtesy of innovations in the consumer goods sector. With this in mind, here are an array of tried-and-true lifestyle enhancers and problem solvers that'll help ensure a great year ahead.
Kami Home Camera (www.Amazon.com)
Kami is a brand offering an economical and complete AI-featured home security system. Mount the camera on a surface or on the ceiling, and it'll give you more control over what you want to see in your room. In fact, its 360-degree rotation gives you an entire room's view from one location. There are also sophisticated algorithms that allow for smarter alerts. With AI-based detection of humans, pets and abnormal sound, you only get alerted when it actually matters. You can also turn on privacy mode to temporarily disable the camera. Eyelid design makes it easy to know when you're being recorded. Kami Home relies on Microsoft Azure to protect your data with the same level of security and privacy that protects millions of businesses around the world. It surpasses the highest U.S. and European data privacy requirements. There's also a Kami Home App for iOS and Android which lets you check-in anytime, from anywhere. Access Kami Cloud, live view, adjust privacy settings, communicate over two-way audio and much more.
Article continues below advertisement
Nuheara IQbuds BOOST (www.Shop.Nuheara.com)
Those with mild hearing loss should definitely check out Nuheara's IQbuds BOOST earbuds. Because only one out of six Americans hear perfectly under any conditions, such as a crowded restaurant, a concert or the movies, among others, these help enhance your hearing experience no matter where you are. With a sleek design and Bluetooth compatibility, IQbuds BOOST delivers smart, personalized hearing. It includes Ear ID, a clinical grade hearing assessment that automatically calibrates the earbuds to your unique hearing profile. They also feature audio transparency to bring the sound directly in front of you into sharper focus; an intelligent audiometric system that learns how you hear and automatically adjusts the IQbuds to your hearing prescription; super Intelligent Noise Control to balance between world noise and speech; 20 hours of on-the-go Bluetooth streaming and so much more. They're perfect for people who could use a little help with their hearing, but either don't want, or aren't ready for, a traditional hearing aid. They cost thousands less than a traditional hearing aid and deliver "20/20 hearing" (20Hz-20Khz) without the need to visit an audiologist. IQbuds BOOST will transform the way you hear and connect to your world.
HairMax.Com Hair Regrowth Solutions (HairMax.com – Save 10% with Code: LUXELIST)
Thick and healthy hair is a sign of youth and vitality. But, unfortunately hair loss happens, and a once thick of head hair can becoming thinner. When it happens, it can negatively affect self-esteem and make you look older than you actually are…or feel. But, the good news is that there's something you can do about it! Specifically, the HairMax LaserBand 82—a leading-edge medical device that uses photo biostimulation laser energy to stimulate hair follicles, restore your hair's natural growth cycle, and grow fuller, denser, stronger hair. It's FDA cleared for both men and women and proven effective in seven clinical studies. During testing it averaged an increase in hair count of 129 additional new hairs per square inch. That's thousands of new hairs! You use it only 3 days a week for as little as 90 seconds per treatment. The therapeutic light energy is delivered through 82 medical-grade lasers in a specially designed band to provide full scalp coverage. Also consider the new 'HairMax for Density Hair and Scalp Treatments' formulated with their proprietary NRG8-pLEX complex, and bio active ingredients like apple stem cells, DHT blockers, caffeine and niacinamide—highly active ingredients that are delivered to the root of the follicle through liposome technology to help protect against biological aging and transform thinning hair into thicker, more voluminous-looking hair. And, the Acceler8 Hair Booster is light-activated giving an additional kick for healthy hair growth. This nutrient rich system also works to transform thinning hair and can be used with the laser treatments. Together the system helps address all six mechanisms of thinning hair, leaving you with fuller-looking locks. Learn more about these at HairMax.Com and save 10% with checkout code 'LUXELIST.'
Article continues below advertisement
Giani Wood Look Garage Door & Granite Look Countertop Paints (www.GianiGranite.com)
From plain white to the elegance of natural hardwoods, Giani Wood Look paint will make your garage door look like wood and upgrade your home's appeal in as quickly as a single morning. In fact, the paint kit is a simple, two-step application that will transform smooth, embossed, flat or raised panel metal doors in just three hours. Each kit contains the tools to cover 180 square feet of surface, which is the typical size of most two car garage doors. And, there is no need to prime prior to applying Giani Wood Look as its unique water based safe system contains a Wood Tone Base Coat that will typically cover in one application. Plus, the specially formulated Wood Grain Finish completes the total wood transformation of your garage door. But, why stop there when you can also transform your countertops and get the kitchen you've dreamed of without the mess, time or cost of replacement? Giani Countertop Paint is a simple, three-step application that will transform formica, laminate, corian, ceramic tile and cultured marble in a single weekend. Each kit contains all tools to cover 35 square feet, which is the average amount of countertop area in a kitchen. The granite paint comes in five granite shades, is water-based, safe and low odor. Its specialized primer hides existing discoloration and minor scratches, while its mineral colors create the characteristics of natural granite. The acrylic topcoat provides maximum protection as well.
Giani Liquid Stainless Steel Paint (www.GianiGranite.com)
Want to give your appliances an upgrade? Don't switch out seemingly outdated appliances that still work but, instead, keep your functional machines and just improve their look with paint. Giani's Liquid Stainless Steel is a single-day makeover process that will transform existing refrigerators, ovens and dishwashers, coffee makers and more with the bright, clean look of stainless steel. Liquid Stainless is a micro-metal technology made with real stainless steel. It's a simple brush and roll-on application that will cover most common appliances in three easy coats, and dries to a brushed, metallic finish. The kit contains all tools to cover 19 square feet. Liquid Stainless is water-based, safe and low odor. It hides existing discoloration and minor scratches, while a clear acrylic topcoat provides maximum protection and is smudge free. It's the perfect resolution to make those older appliances look fresh and fabulous!
Article continues below advertisement
Hunter Fan Company's SIMPLEconnect Smart Fan Collection (www.HunterFan.com)
For the tech-friendly household, Hunter Fan Company's line of SIMPLEconnect smart fans are a stellar choice, with each providing connectivity with Apple HomeKit, Amazon Alexa and Google Home. One way to step into a more connected home is with the Symphony ceiling fan model. This modern smart fan works with an integrated remote control as well as home automation applications. With graceful, sweeping blades, elegant lines and a glossy finish, the Symphony is a soft modern masterpiece perfect for large indoor living spaces. Symphony's Exclusive SureSpeed guarantee delivers high-velocity gusts with airflow optimized for ultimate high-speed cooling. The blade pitch is also adjusted to ensure ideal air movement and peak performance at all times. It includes dimmable bulbs to give you complete control of the light output and create the ideal ambiance in your room. Plus, its reversible four-speed WhisperWind motor delivers ultra-powerful air movement with whisper-quiet performance so you get the cooling power you want without the noise you don't.
WaffleWaffle (www.MyWaffleWaffle.com)
If you're looking to change up your breakfast or snack game this New Year, this fab foodie brand surely will get you on the right track. WaffleWaffle goes beyond the average breakfast with all-natural, Belgian-style waffles that are flavor-forward. The grab-n-fo WaffleWaffle's come in various flavors so you can mix it up and satisfy your changing cravings, These include Cinnamon Roll, Buttery Vanilla and Buttery Maple. The company also makes more traditional flavors like the Original or Chocolate Chip, There's even Birthday Cake! If you want to get a little sweeter you can get try their Red Velvet, Double Chocolate or Chocolate Cocoa varieties. Enjoy them on-the-go or go ahead and pile them high with your favorite toppings. I also like that every WaffleWaffle is made using the highly sustainable practices and energy efficient methods. As well, all products and packaging are made using wholesome ingredients, renewable resources and wind power.
Article continues below advertisement
BambuLife Socks (www.BambuLife.com)
Perfect for work, play or leisure, BambuLife socks deliver a trifecta of quality material, comfortable fit and unique style. They are two times softer than cotton and are naturally anti-microbial. They feature arch grip support and a cushioned sole for maximum comfort. BambuLife's Low Cut socks have non-slip tabs to keep them in place, and their No-Show socks have an anti-slip silicone grip on the heel so they stay put. The No-Show socks also have size indicators on the toe to make sorting easier than ever. Plus, the socks' fabrics naturally resist typical trapping odors because they are made of viscose rayon derived from bamboo, which regenerates naturally and grows without the use of harsh chemicals or pesticides that can cause skin irritations. Unlike cotton, bamboo needs no fertilizers to boost its growth since bamboo is naturally pest-resistant. Once harvested, bamboo can replenish itself within a single year. You'll even stay a few degrees cooler in warm temperatures, and warmer in the colder climates thanks to the product's moisture-wicking properties.
NasalGuard Airborne Particle Blocker (www.NasalGuard.com)
Stop the sniffles all year through! You can prevent the cold and flu, and indoor and outdoor allergies, with NasalGuard. With a mild electrostatic charge, this topical gel reduces inhalation of particles as small as rhinovirus, pet dander or pollen, along with many other airborne pollutants, contaminants and allergens. The electrostatic technology creates an invisible filter around the outside of your nasal passages. A pin-sized couple of drops of NasalGuard restricts thousands of fine and ultrafine particles from entering your system for up to six hours by either attracting the particles to stick to the gel rather than being inhaled, or by repelling the particles away from your nose in the first place. Plus, it is drug-free and lasts up to 150 applications. As the leader in particle-blocking electrostatic technology, NasalGuard has sold over 12 million units worldwide. It's a great way to avoid airborne illness.
Article continues below advertisement
As the Executive Editor and Producer of "The Luxe List," Merilee Kern is an internationally-regarded consumer product trends expert and hospitality industry voice of authority—a travel, dining, leisure and lifestyle expert who spotlights noteworthy marketplace innovations, change makers, movers and shakers. She reports on exemplary travel destinations and experiences, extraordinary events and newsworthy products and services across all categories. Reach her online at www.TheLuxeList.com, on Twitter at www.Twitter.com/LuxeListEditor, on Facebook at www.Facebook.com/TheLuxeList and on Instagram at www.Instagram.com/LuxeListReviews.
***Some or all of the accommodations(s), experience(s), item(s) and/or service(s) detailed above may have been provided or arranged at no cost to accommodate this review, but all opinions expressed are entirely those of Merilee Kern and have not been influenced in any way.***