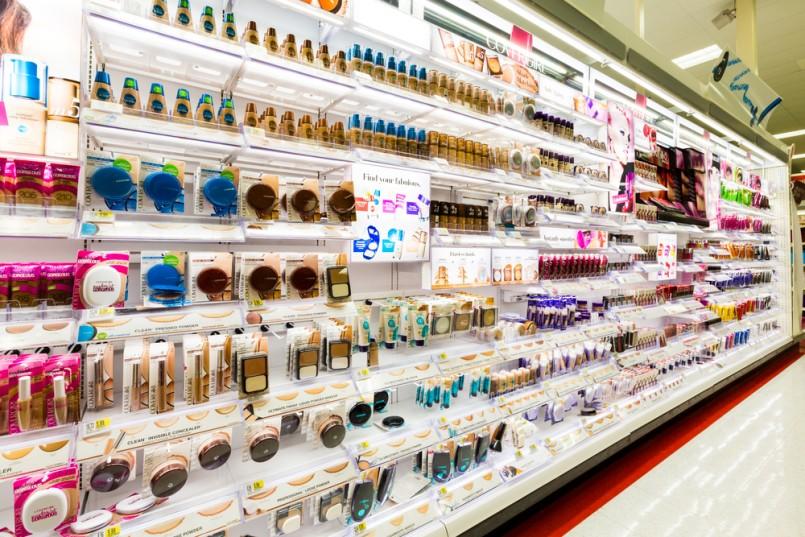 8 Drugstore Makeup Products That Will Make You Ditch Sephora
By Jamie Rollo

Jan. 10 2019, Updated 7:40 p.m. ET
Personally, as much as I would love to, I cannot afford the glitz and glamour of high-end makeup products. And, I don't ever feel it's worth it to splurge on mascara when I can splurge on something permanent like a nice pair of shoes or jeans.
I have always used drug store makeup products. I find their performance to work just fine especially for the price point. However, it can be overwhelming to find that perfect product among the colorful signage and isles and isles of products drugstores can have in their makeup section. To help narrow it down, here's a full drugstore makeup look made with some of my all-time favorite affordable products.
Neutrogena Shine Control Primer ($11.99)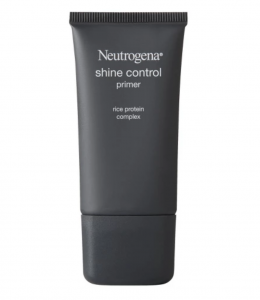 For me, oily skin is my biggest challenge all year around. This primer has really helped combat that, and it's set at a decent price for how well the product works. Though the bottle is small, a little goes a long way so you'll find that the product lasts for quite a bit of time before you need to replenish.
No7 Stay Perfect Foundation ($15.99)
Article continues below advertisement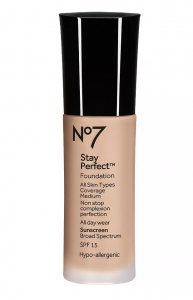 I have been using this foundation and only this foundation for the past two years. It just has the perfect amount of coverage and still feels really light. It also gives my skin this amazing glow with out looking too oily. And, the bottle lasts me for months. I can honestly say I will probably never use any other foundation if it's that fantastic. I also get compliments on it all the time and now I have multiple friends hooked on the product as well.
Maybelline Instant Age Rewind Eraser Dark Circle Treatment Concealer ($9.99)
Article continues below advertisement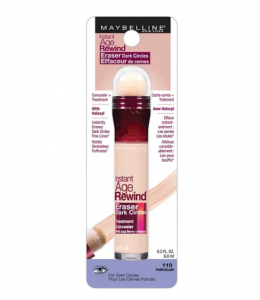 Because I choose to stay up all hours watching Netflix, my under eye circles have become quite the problem in my young adult age; that, and under eye wrinkles. For the longest time I struggled to find a full coverage under eye concealer that didn't sink into and accentuate those wrinkles. This product fully covers my dark circles and leaves a really smoothed, non-caked finish.
Revlon PhotoReady Finisher Powder ($8.89)
Article continues below advertisement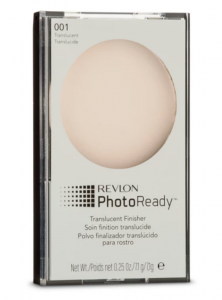 Going back to my problematic oily skin, having a solid setting powder in my makeup drawer is a must. I'm never too picky with setting powders, but I came across this one on my last Target run and it really stood out to me. It works great at securing your concealer and foundation in place without looking too matte.
Rimmel Natural Bronzer ($3.97)
Article continues below advertisement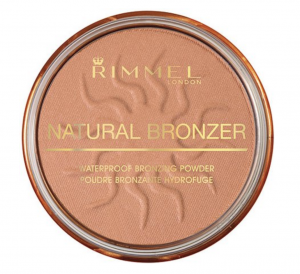 I have been using this product since high school, no joke. It is just a solid, extremely affordable, product. I always end up trying out new bronzers here and there, but I always find myself circling back to this one.
L'Oreal Paris True Match Blush ($7.89)
Article continues below advertisement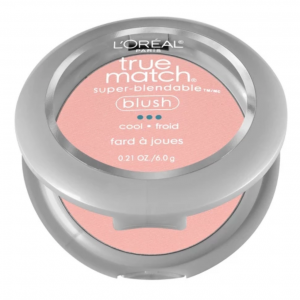 This is another product I used to use in high school. I recently repurchased it and fell in love all over again. It is very pigmented and comes in a variety of shades for all skin types. For spring and summer, personally I like to opt for a lighter shade since chances are I'm already sunburnt, so "Barely Blushing" is my favorite to use. Then for fall and wintertime I really love the shade "Spiced Plum."
Cover Girl LashBlast Volume Mascara ($8.99)
Article continues below advertisement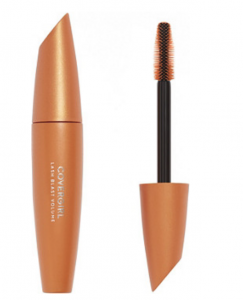 I originally bought this product because I forgot my mascara and my mom had it in her makeup drawer. So, I borrowed some and was extremely shocked how much I loved it. The color is really pigmented. It lengthens and thickens my eyelashes, and it is really affordable. This is definitely a staple in my makeup collection.
L'Oreal Paris Infallible Pro-Mist and Fix Finishing Spray ($13.79)
Article continues below advertisement