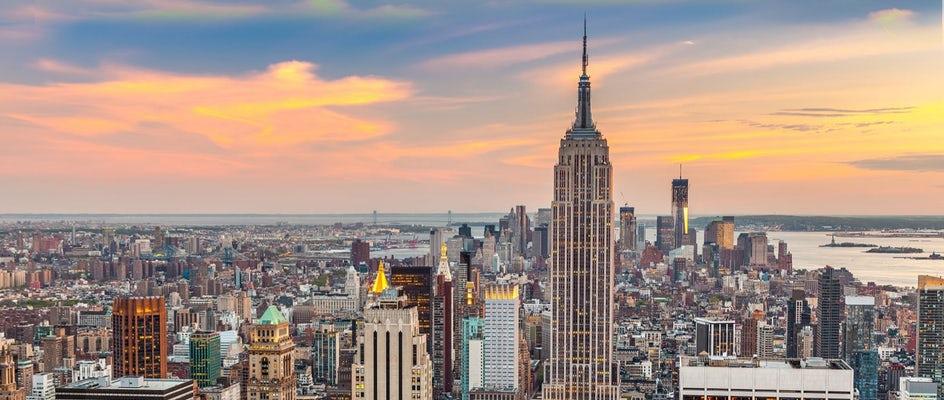 6 Tips When Moving to New York City
By Claire Concannon

Sep. 26 2018, Published 6:40 p.m. ET
As a new comer to the City that never sleeps I've found New York to be both breath taking and terrifying. From someone who comes from Ireland, New York can be a big scary place where there's too many people and too much humidity, but also somewhere that helps you to grow as a person and experience opportunities you never thought possible. It's always important to keep an open mind when you arrive in New York but just to give you a head start here's a few tips on how to tackle the Big Apple.
Find a good area to live in.
This was one of my main issues when moving to the City, I had no clue what area was considered 'good' or 'bad' to live in. I relied on information from friends before doing my own research. As we all know New York can be an expensive place to live so it's just about getting the right balance while also being close to a subway line. You can't go wrong with Brooklyn or Queens as sometimes it's nice to be able to get away from the hustle of the city, but just make sure wherever you decide is safe and has good coffee in the area, you'll need it.
Move out of your comfort zone.
I find that sometimes I can be a very safe person, I know what I like and I don't like to stray from it. But believe me sometimes straying can be the best thing for you. The move in itself massively pushed me out of my comfort zone but I found when I arrived I had to do things I never would have thought of before. Even the fact as a 23 year old I had to go and make new friends? It's like high school all over again except your now an adult and alcohol can aid in the friend making. But the thing is no one in New York cares, this is your time to experiment and try new things because everyone else is also too busy doing their own thing to notice.
Article continues below advertisement
Don't act like a tourist.
It's a given that if this is your first time in New York you're guaranteed to be walking around with your head tilted and your camera out every 10 seconds to take photos of the concrete jungle your walking through. But this is something you will quickly snap out of as you come to learn as a tourist you will be ripped off. By taxis, by people on the streets, if someone knows you're a tourist they will take advantage. Also go to Times Square once, get your photos and never return.
Get lost in the City.
This one may sound a little weird but this can be one of the most satisfying things to do on your day off. My advice is to jump on a subway, get off at a random stop in Manhattan and go from there. You'll be surprised at how many beautiful places and buildings you'll see around the city and how much you can discover just by walking for a day. Even just a stroll around Central Park, which believe me I've gotten lost in plenty of times, unintentionally, can be the best thing for your mind and body. You may think New York is a place for tourists but living in the city will show you all those undiscovered places and you'll slowly see yourself becoming a New Yorker.
Article continues below advertisement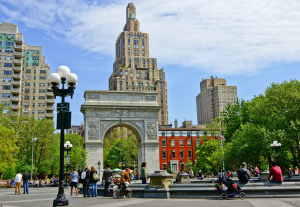 Happy Hour is the best hour.
We all love a bargain, especially when you live in one of the most expensive cities in the world, so one thing that must be taken advantage of is the array of 'happy hours' that's on offer. Any street you walk down in any area of New York you will be guaranteed to see bars with food and drinks offers, usually mid-week and usually only at certain times of the day but this is something you cannot pass up. Grab a group of friends or meet up with a colleague after work and go get your Happy Hour on! I found that making a bucket list of bars and restaurants I've wanted to visit has helped in my Happy Hour decision making.
Don't Get Overwhelmed.
Lastly, but maybe the most important thing to remember when moving New York is try not to get overwhelmed. It's bound to happen at some point, you've gotten on the wrong subway and are now in The Bronx instead of Brooklyn and you have no idea how you're going to home but just relax because believe me it happens to us all! All you do then is get yourself an Uber and a slice of $1 pizza and you'll be reminded why you made this move in the first place. Not everyone gets to experience living in New York, and although it can be busy and overwhelming just remember this is a once in a lifetime experience and you need to make the most of it.