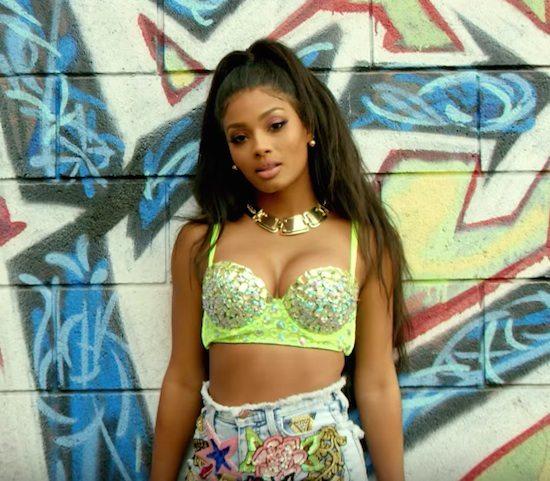 La'Britney Is Ready For Her Pay Off
By Jazmine P

May 20 2018, Updated 1:23 a.m. ET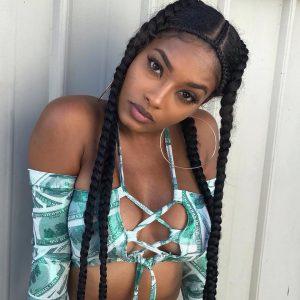 The city of Detroit has birthed some of the most acclaimed musical moments and artist of our time. From Eminem to Big Sean, to the legendary Mo-Town Records, the motor city has a brought a zest to the music game that has yet to be duplicated. Which brings us to the D's next rising star, La'Britney. The budding songstress became popular for her "LaMix" videos which have garnered the attention from big dogs in the music industry and built a loyal fan base and following of over 150K that steadily continues to grow daily.
The singer recently teamed up with another Detroit native, Kash Doll, on her latest single "Acting Funny," becoming one of her most popular single releases to date.
Though her ambition to win qualifies her to be a Bombshell, La'Britney has taken her platform to another level as an activist for teenage and single mothers by creating the movement 'When Beauty Meets Brain'. Following her dreams has led her to her purpose of empowering young women like herself. For the rising star, leading by example is imperative, living by the mantra: "Impossible" equals "I'm Possible."
Bombshell had the chance to catch up with the rising star to discuss her roots, her inspiration, and her plans for the future.
Article continues below advertisement
Where did your love for music come from?
As long as I can remember music has always touched me and evoked certain emotions within me. My parents and grandparents are very musically inclined, so it's in my genes.
Did you get into dance before, after or at the same time of you singing?
Songs that I sing make me wanna dance and move my body. It's like a chain reaction.
Article continues below advertisement
When did you know that you wanted to be an artist?
Professionally when I was like 12 years old. I always started writing and recording my own songs. I used to try to force my sister to be in a girl group with me lmao!
If you had to choose singing or dancing which one would you pick?
I can't choose between singing or dancing, I was born to do both.
What artist have inspired you?
Aaliyah, Beyonce, Michael Jackson, Ciara, JayZ, Nicki Minaj…so many icons and legends I study and inspire me.
Article continues below advertisement
How did the start of #lamixes come about, being that they play a big role in your career?
I've always loved to sing in harmony and beatbox. So when I found an iPhone app that allowed me to make a video of me signing, beatboxing and dancing all in one I just went crazy with it.
How did you and Kash Doll come together to collaborate on "Acting Funny"?
Kash Doll and I have known each other for a few years both being independent local Detroit artists. We've always supported each other. So after I recorded Actin Funny I just sent it to her like- I know you'll murder this and that's exactly what she did.
Article continues below advertisement
What's next for you, and what should we be on the lookout for?
Imma keep hitting y'all back to back with some La'Bangers then a LaMixTape, which will be my debut ep. I'm very excited about this year, I've been working my ass off I'm ready for it all to pay off.
Watch her latest video for "Actin Funny" below and be sure to stay up to date with La'Britney on all social platforms!